After Barack Obama won enough electoral votes to claim the presidential election on Tuesday evening, Michelle joined the president on stage with Sasha and Malia. And surprise, surprise -- Michelle's dress was not new. If there's anything Michelle loves more than a good Narciso Rodriguez dress, it's a fashion repeat. FLOTUS (yep, she's still FLOTUS!) wore the Michael Kors frock in 2010 and in 2009 and paired it with a black cardigan on this historic night in 2012. (We've reached out to Michael Kors for confirmation.)
Back on election night in 2008, Michelle color-coordinated with her young daughters: Malia in red, Sasha in black. Four years later the girls are grown up and dressing on their own: Sasha wore a printed green a-line skirt and a jumble of colorful necklaces and Malia did the same flouncy silhouette in subdued colors with a punchy red belt. Even Cathy Horyn approved!
So what to make of Michelle's sartorial repeat? Just a sign that when it comes to Michelle Obama's fashion, there's always more where that came from. The best is yet to come.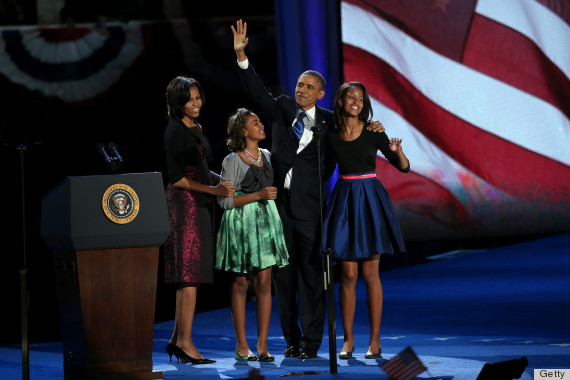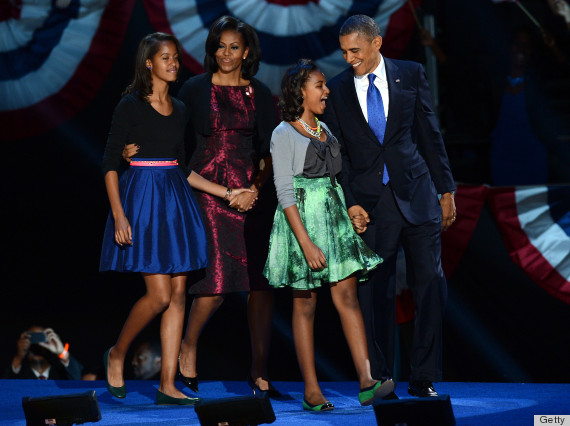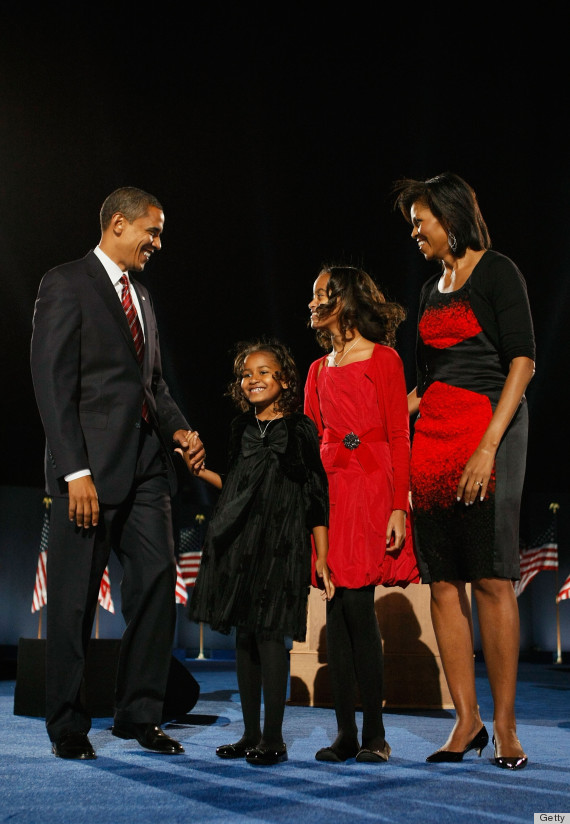 See how Michelle's election night dress stacks up: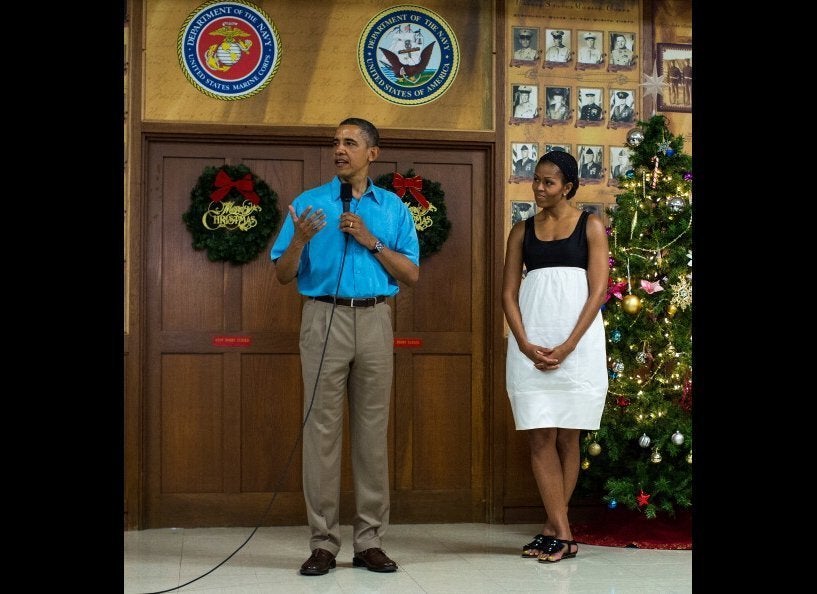 FLOTUS Lookbook 2012