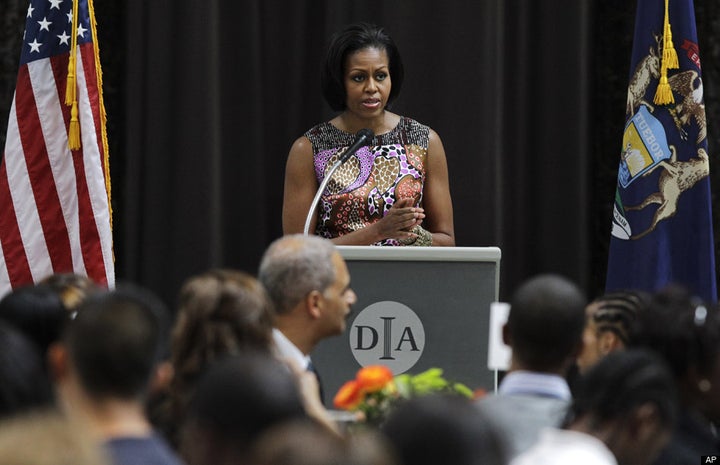 Michelle Obama toured the Detroit area today, urging mentoring as a way to inspire young people to succeed and continue their education. She spoke at the Detroit Institute of Art at a Detroit Mentoring Luncheon.
Her speech focused on the difference that individuals can make, even during troubling times.
"What we all know in our lives and through our experiences is that there's no magic dust that is sprinkled on us that gives us success," the First Lady said.
She emphasized that individuals are rarely born with incredible talents. She even asked attendee Earvin "Magic" Johnson if he always knew how to dribble. "Maybe you did," she said. "Maybe you were one of the ones."
She thanked individuals in the audience who had mentored and asked them to use their positive experience to encourage others.
"You know, in every phase of my life, whether I was in high school or Princeton or Harvard or working for the city or working at the hospital, I was always looking for somebody to mentor," she said. "I was looking for a way to reach out into my neighborhood and my community and pull somebody else along with me, because I thought, there but for the grace of God go I. I know I could be in a different situation from somebody else. So my job is to bring other people along."
Support HuffPost
The Stakes Have Never Been Higher
Related
Popular in the Community