First Lady Michelle Obama kept up with her husband stride for stride on Monday, smiling brightly as they proceeded through a second inauguration ceremony chock full of pageantry. But that doesn't mean that she was entertained by all of the day's events.
At one point during the Inauguration Day luncheon, President Barack Obama leaned behind his wife to talk with Speaker of the House John Boehner (R-Ohio), who was seated to the first lady's left. When Boehner replied, he tapped Michelle Obama as if to see if she agreed with his response. After a brief back-and-forth between the president and the speaker, the look the first lady gave suggested that she didn't.
While there may have been some disagreement in that exchange, the president later gave short remarks, claiming that his wife and Boehner had agreed that he should keep it quick.
"Michelle and the speaker of the House came to a meeting of the minds that I may be delaying the proceedings too much," Obama said. "And so I'm just going to be extraordinarily brief and say thank you."
(Watch video of the encounter above)
Before You Go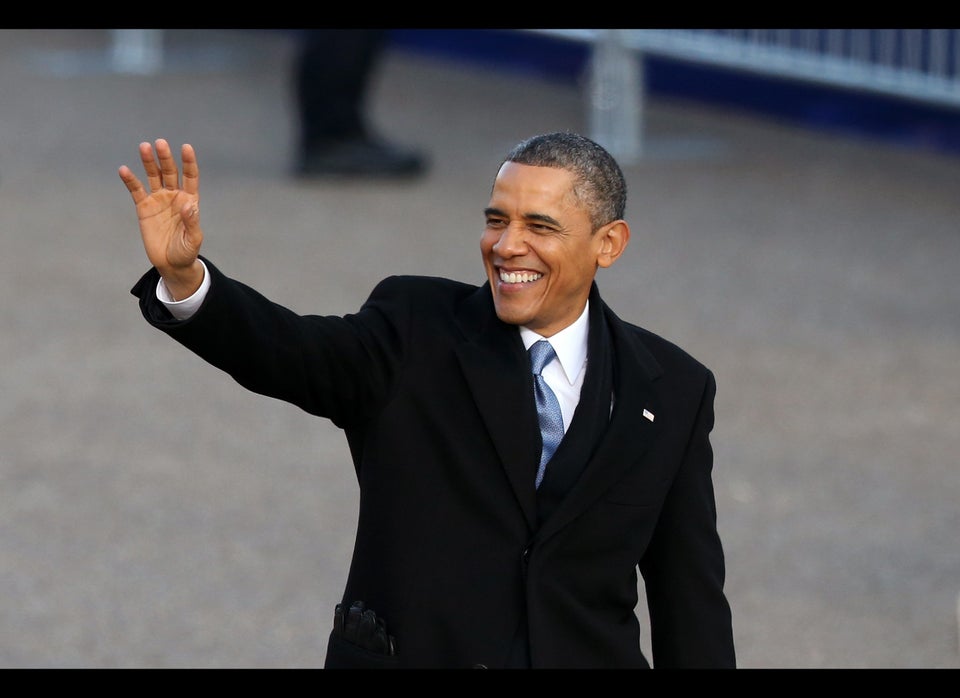 Inauguration 2013
Popular in the Community