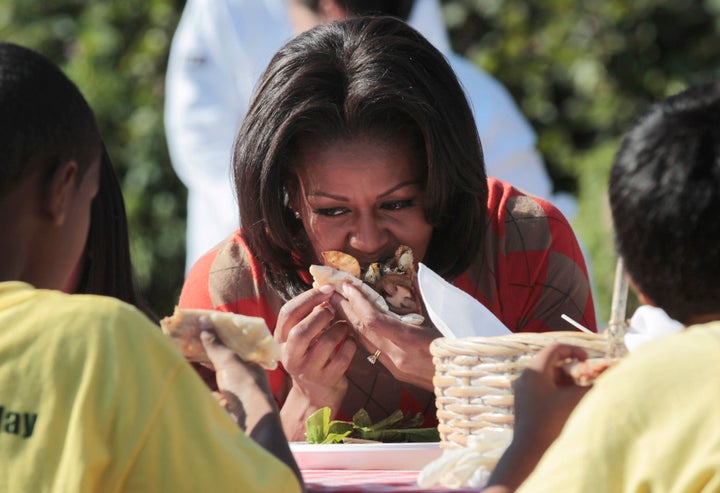 As Michelle Obama continues her crusade for healthy eating, critics and supporters alike are eagerly watching her dining out habits to see if she practices what she preaches. That includes Politico, which epically broke down 25 meals eaten by the First Lady in a recent article.
The findings: Obama is, indeed, a careful eater. She's conscientious about eating vegetables (sometimes asking for them even when they're not part of a dish), has a predilection for seafood and sometimes forgoes dessert altogether.
Some restaurants were eager to share details about her meals (The Source, Wolfgang Puck's D.C. Asian-fusion eatery, notably published the menu from her 2011 birthday dinner and offered it as a special), but other restaurants were more tight-lipped, sometimes citing Secret Service mandates.
Despite her mostly healthy habits, the First Lady's splurges have garnered a flurry of media attention. Over the summer, Obama was spotted chowing down on a 1,700 calorie meal at Shake Shack's newest outpost in Washington, D.C.
Although that wouldn't faze most people (Shake Shack drew hour-long lines when it opened on Connecticut Avenue in May), the First Lady is a noted anti-obesity advocate who has spearheaded the "Let's Move" campaign, which aims to help "raise a healthier generation of kids."
For the full story, head over to Politico.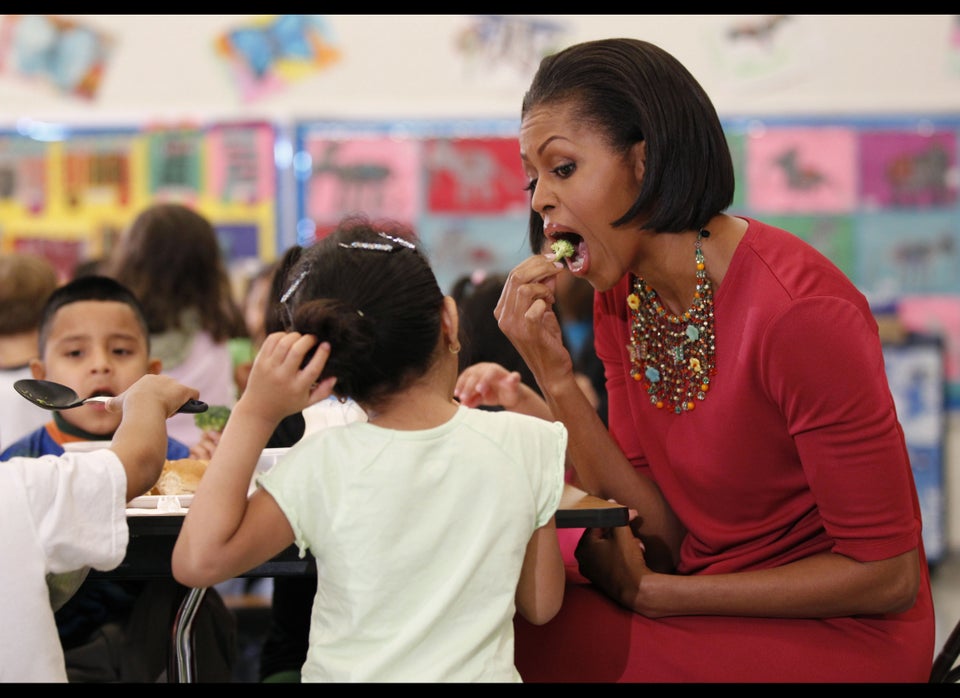 What Michelle Obama Eats
Related
Popular in the Community