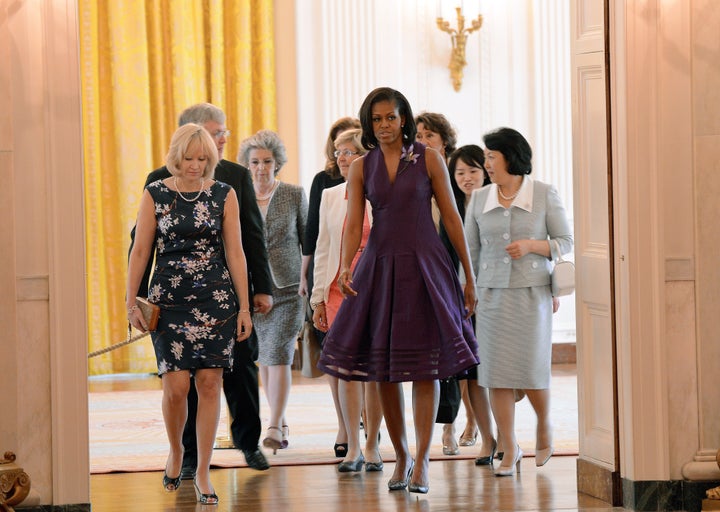 It's been a good 48 hours for famous ladies who lunch together.
But then it got even better: on Saturday, first ladies from around the world gathered in D.C. for a lunchtime tour of the White House led by Michelle Obama and featuring our favorite new French "premier dame."
Yup, we're pretty much in heaven.
Who joined FLOTUS for the fancy fete? Um, everyone: Japan's Prime Minister Yoshihiko Noda's wife Hitomi, EU President Herman Van Rompuy's wife Geertrui Windels, brand new French First Lady Valerie Trierweiler, Italian Prime Minister Mario Monti's wife Elsa (who's also new to the first lady game) and Canadian Prime Minister Stephen Harper's wife Laureen Harper, who we think resembled Jill Biden in a navy floral dress. Margarida Barroso of the European Commission was also along for the tour.
German Chancellor Angela Merkel's husband, professor Joachim Sauer, did not attend, making the event a true girls' day out.
Though Mrs. O's been wearing some bright spring-time hues lately, she changed things up this time, looking stunning in a deep purple dress with a floral brooch and pumps as she and Allman led the group through the East Room, State Dining Room and Grand Foyer.
After the tour, the ladies dined on gazpacho, Maryland rockfish, greens from the White House garden and caramelized olive oil and tangerine sorbet with Virginia strawberries. We're dying to know what they chatted about over dessert.
See all the pics below and join us in some sartorial swooning!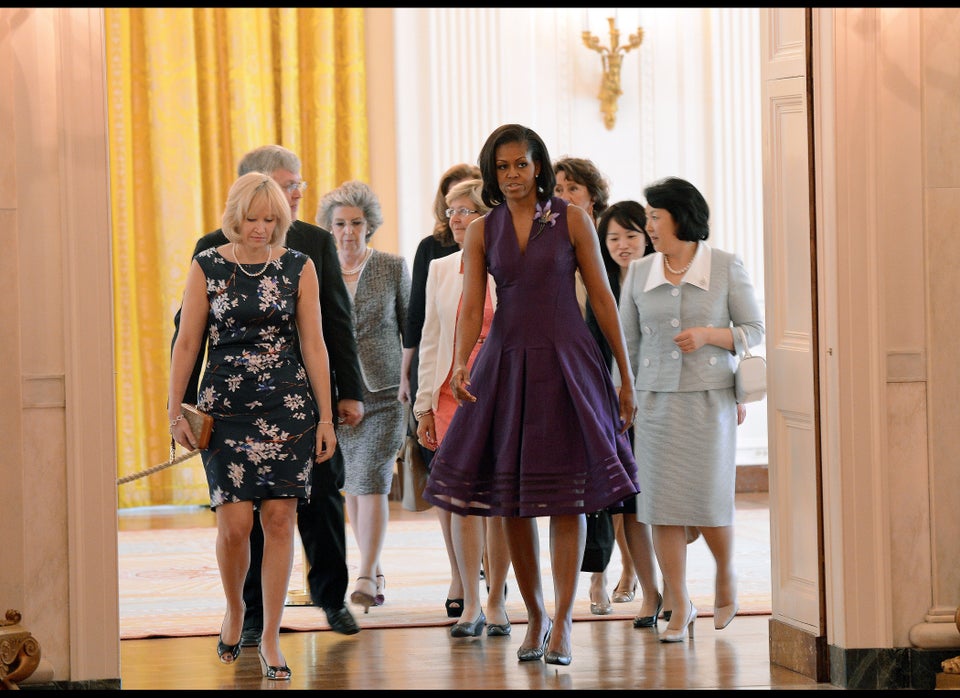 Michelle Obama Hosts The G-8 Spouses