RAMSTEIN AIR BASE, Germany -- First Lady Michelle Obama surprised a group of some 200 service men and women in Germany on Thursday, jumping in to help serve them steaks at a special Veterans Day meal.
Obama talked with the troops at Ramstein Air Base as she served up donated steaks, grilled by volunteers from the Californa-based Cooks of the Valley group, and chatted with their children as they moved through the line.
Mashed potatoes with gravy, peas, corn on the cob, garlic bread and lemon meringue pie rounded out the menu.
Check out images of the First Lady in Germany and scroll down to keep reading!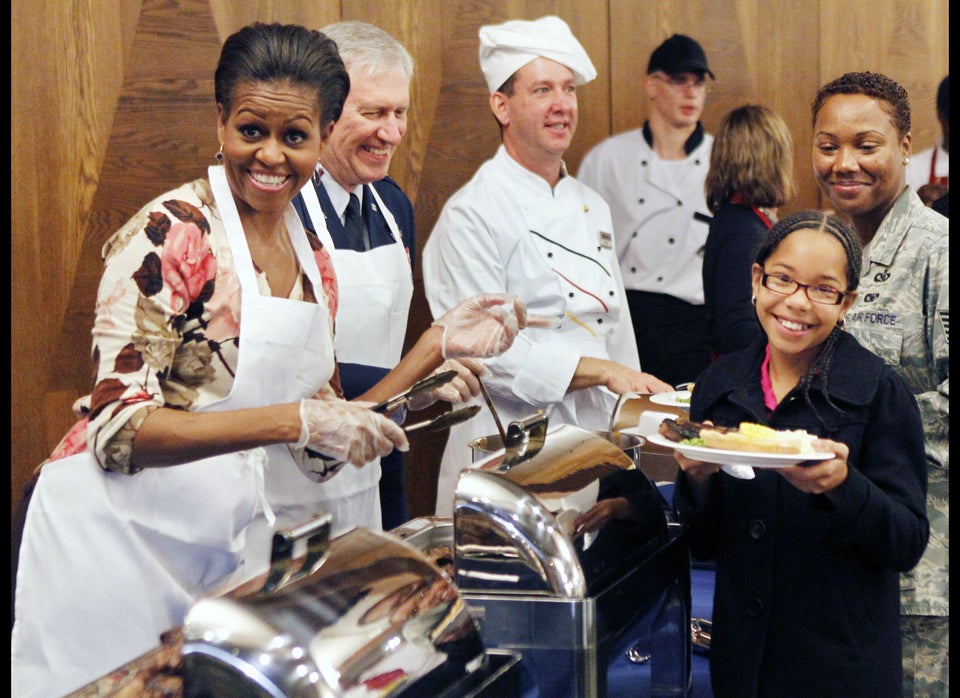 Michelle Obama Germany Veterans Day Visit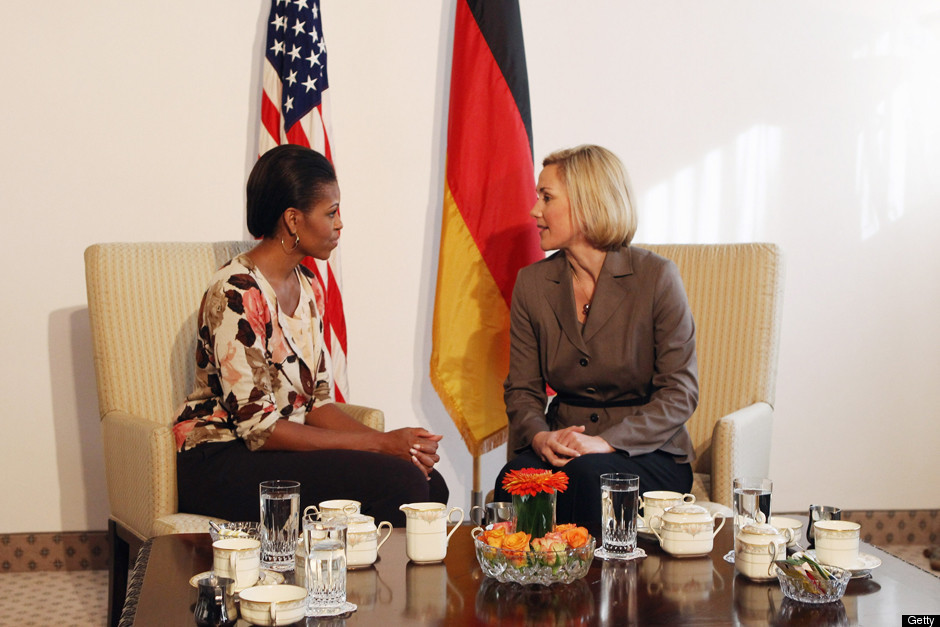 After serving, Obama went through the room doling out hugs, handshakes and warm thanks to troops and their families.
"We are so grateful to all of you," she told them. "Not just our service men and women, but their kids, wives, husbands and parents."
Ahead of the stop at Ramstein, Obama met with wounded troops recovering at the nearby Landstuhl Regional Medical Center.
She made the stop in Germany on her way home from a tour of Asia with President Barack Obama.
In addition to meeting with the American troops, Obama was also to meet with her German counterpart, Bettina Wulff, before continuing her journey back to Washington.
Popular in the Community