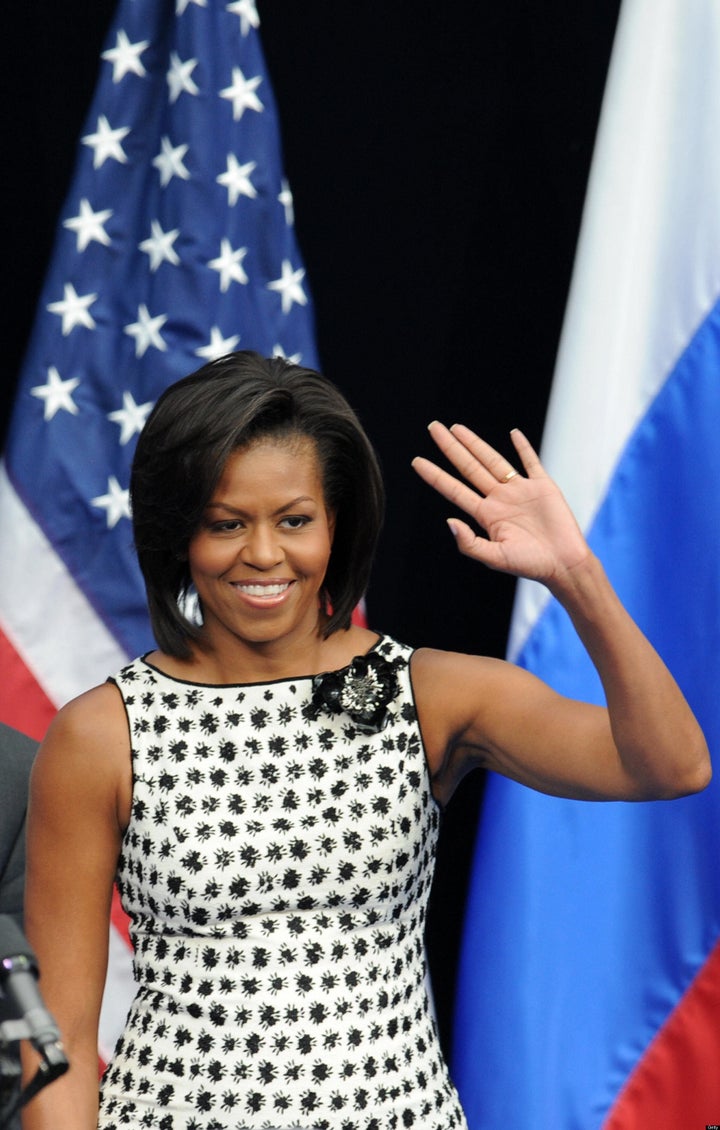 The U.S. is counting on First Lady Michelle Obama to help secure the 2016 Summer Olympics for Chicago.
Obama will head to Copenhagen, Denmark next month in a high-level show of support for her home city's bid in front of the International Olympic Committee. The IOC is meeting in Copenhagen during the first week of October to decide the host city for the 2016 Games among finalists Madrid, Tokyo, Chicago and Rio de Janeiro.
The First Lady's trip was first reported by the Chicago Sun-Times' Lynn Sweet.
American Olympics officials have long hoped President Obama would lead the Chicago delegation in Denmark. Brazilian President Luiz Inacio Lula da Silva and King Juan Carlos of Spain will be there to lobby on behalf of their country's bids and Japan has encouraged incoming Prime Minister Yukio Hatoyama and Crown Prince Naruhito to attend. Personal appearances from former British Prime Minister Tony Blair and former Russian President Vladimir Putin were considered essential to London landing the 2012 Olympics and Sochi the 2014 Games, respectively.
On Friday, however, President Obama called Chicago's Mayor Daley and told him that he may not be able to make the trip and Michelle would lead the effort in his place, the Sun-Times' Sweet reports.
Obama has been an avid supporter of Chicago's bid, appearing at rallies, taping promotional videos and creating a White House office dedicated to the Games. Senior Advisor Valerie Jarrett, a former member of the Chicago 2016 organizing committee, is also scheduled to make the trip to Copenhagen.
IOC President Jacques Rogge downplayed the influence of elected officials on the selection process in an interview with the Associated Press Thursday:
"They are most welcome, but this is not something that we consider as being the most important thing. It is symbolically important. They have an influence by their charisma, but it is not something the IOC is seeking and going after."
Rogge and the chairman of London's 2012 Games both predicted the race will likely come down to only a few votes. The CEO of the U.S. Olympic Committee said Wednesday she doesn't think Chicago is leading among the finalists, but still has a good shot of landing the Games.
Calling all HuffPost superfans!
Sign up for membership to become a founding member and help shape HuffPost's next chapter