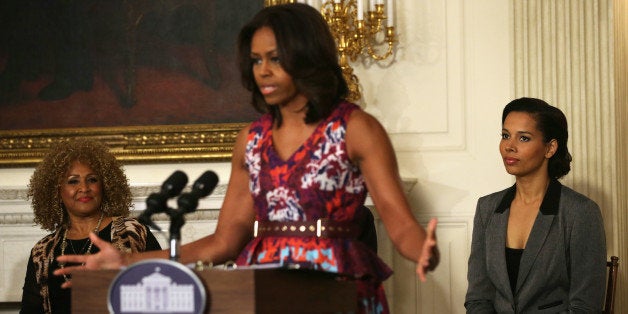 But Obama's love for music don't stop with pop. On Tuesday, during a special White House-arranged workshop for students on the history of gospel music, the first lady professed her love for the genre and how it has fueled her life spiritually by providing a "ray of hope."
"It's what helps connect us to God, to that higher power," she told those in attendance, according to the Associated Press. "For so many, when times have darkened, when there's struggle, gospel music is that ray of hope and it gives you that strength."
"There's nothing like hearing a choir sing an old gospel track. When you hear that, it gets your feet tapping and your heart pumping."
Tuesday's workshop served as a precursor to the evening's special gospel concert, "The Gospel Tradition: In Performance at the White House." The concert will feature performances from Pastor Shirley Caesar, Aretha Franklin, Michelle Williams and Darlene Love, among others. The event will be streamed live at WhiteHouse.gov/live beginning at 7:00 pm/ET, and will also simulcast on PBS and TV One on June 26 at 9:00pm/ET.

Before You Go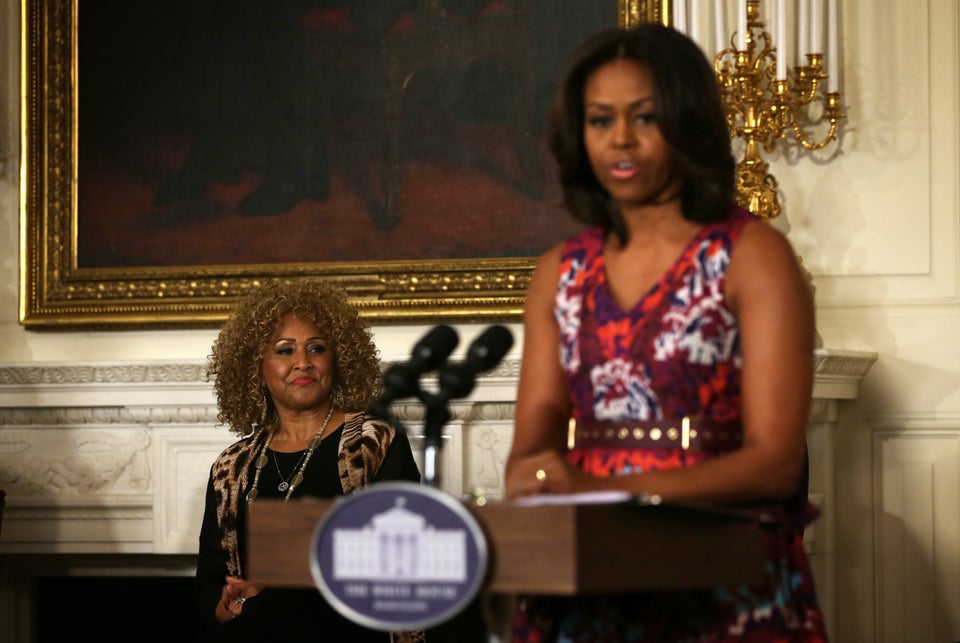 The History of Gospel Music Workshop
Popular in the Community