Drop everything: Michelle Obama, wearer of all things stylish and enviable, has a new favorite color.
Whether intentionally or not, the first lady has a habit of picking a certain pattern or color and riding its wave for some time. Royal blue had its turn, and most recently, florals took the front seat. Now, it appears she's going back to an old favorite -- and we're green with envy.
You see, it all started at the Easter Egg Roll in Washington, D.C. on March 28. FLOTUS donned a grassy green top to kick off the festivities with the dad jeans-wearing president.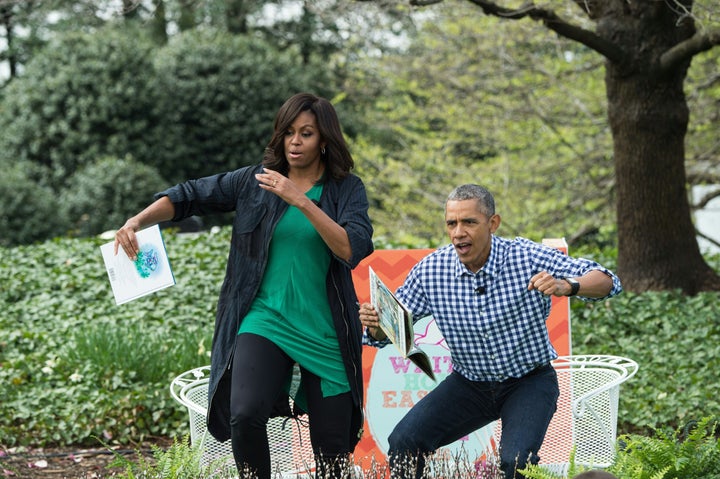 Shortly thereafter, on Tuesday, the first lady was spotted in green yet again, this time using her green thumb to plant fruits and vegetables in the White House kitchen garden. Perhaps the color of the super on-trend 3.1 Phillip Lim silk bomber, which retails for $850, was a mere coincidence. Perhaps.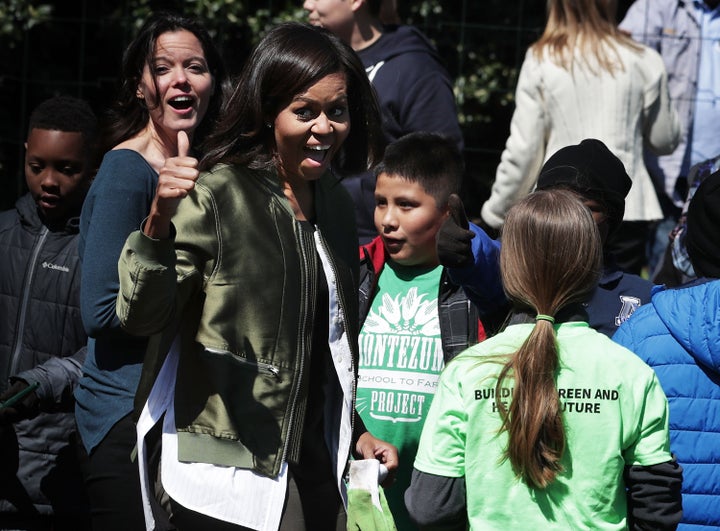 Things start to take a real turn for the "is-this-her-new-favorite-color-or-what?" the next day on Wednesday, when she was spotted yet again in a mossy shade of green to celebrate Nowruz, the Persian New Year, at the White House.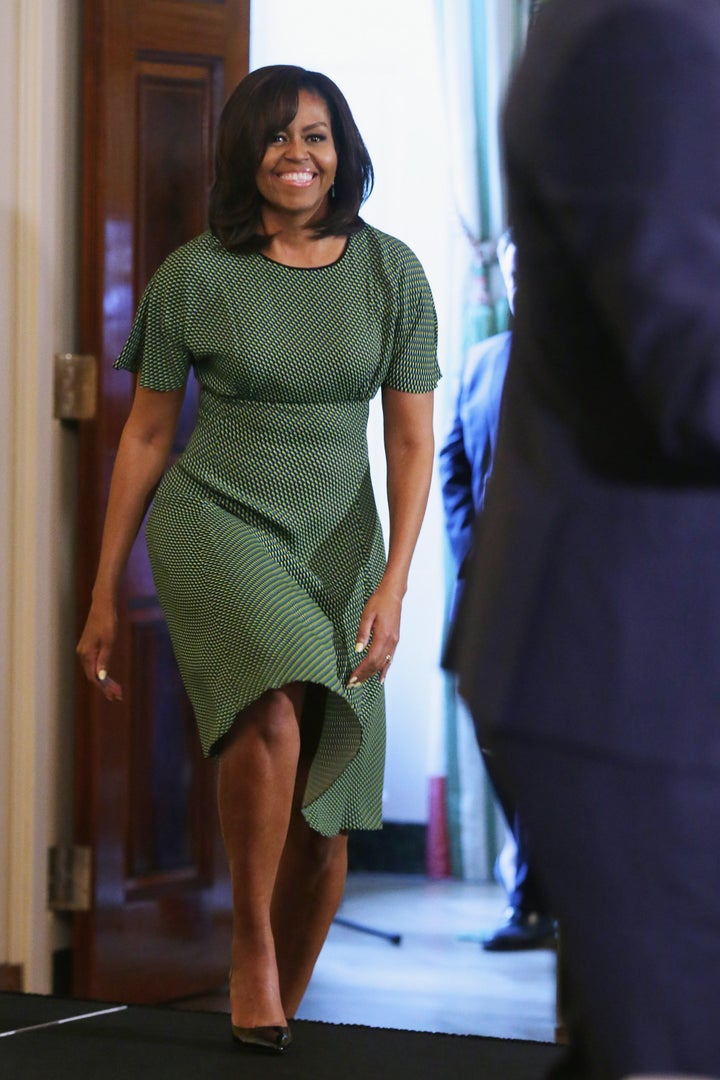 By the time another stop on her garden tour came along Thursday, not even Al Roker could deny it: Green is officially FLOTUS' new florals.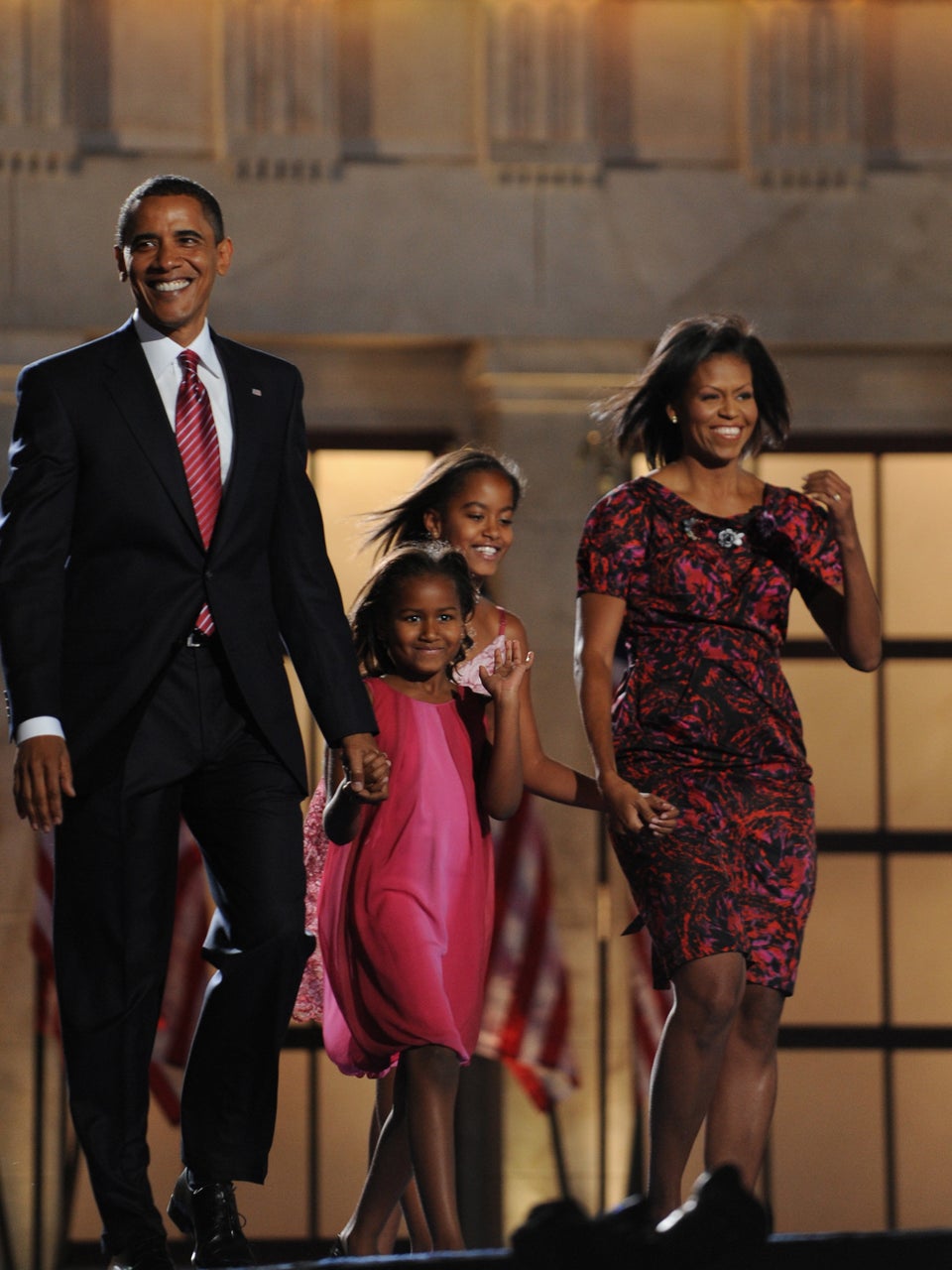 Michelle Obama's 52 Best Outfits