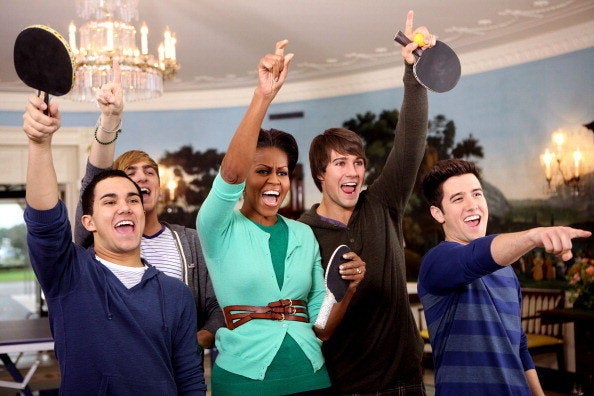 When it comes to getting her groove on while working out, Michelle Obama likes to keep it hip and old school.
"A little Heavy D, 'We got our own thing," she sung before adding, "'Treat'Em Right' by Chub Rock. A little Chubb Rock, a little Heavy D. Yeah that's on my iPod. That's some of my get me going music."
Although, FLOTUS likes to break a sweat to a few hip-hop hits from the late 80s and early 90s, she also likes to mix in a few new school artists such as Willow Smith and Beyonce, according to Women's Health Magazine.
Check out a few more of her select favorite hits in the Spotify playlist below.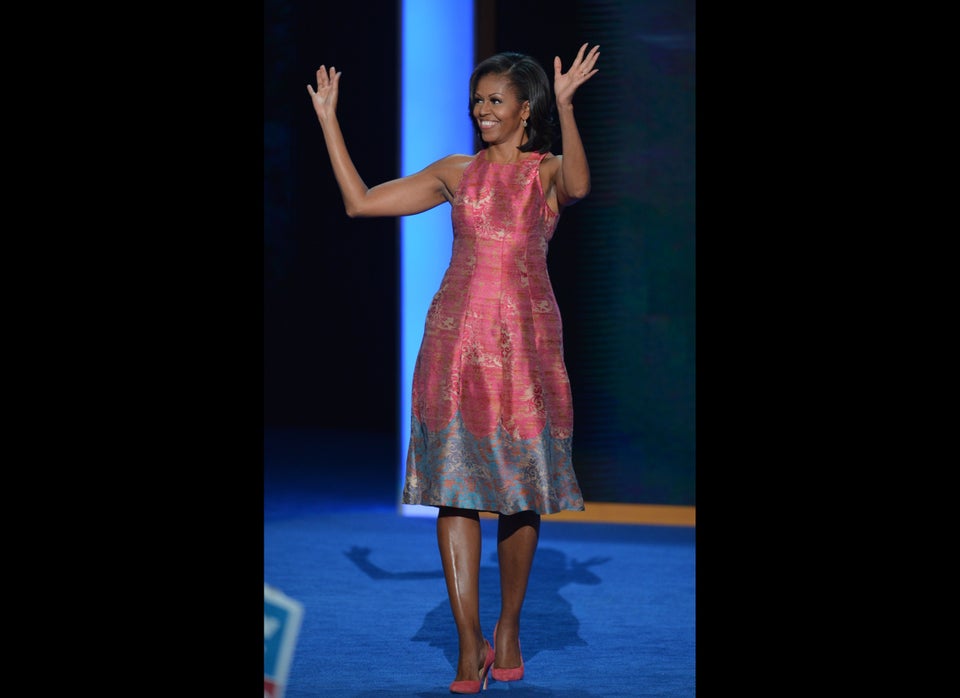 Michelle Obama in Tracy Reese At The DNC 2012
Popular in the Community