While her husband was busy getting health care reform passed on Sunday, Michelle Obama traveled to New York to see the Broadway musical "Memphis." As temperatures climbed toward 70 degrees, the first lady went bare-legged in a striped skirt by Jasmin Shokrian, paired with a black shirt and cardigan. She carried a black purse and wore light green flats.
FLOTUS attended the show with her mother, daughters, and, Hollywood Life reports, about 15 other people. HL's source says that at the end of the show "Michelle and the girls were dancing in the aisle! They were clapping their hands over their heads and having the best time!"
Page Six reports that the Obamas arrived in New York on Saturday, when they visited Dylan's Candy Bar and caught a performance of Blue Man Group. Before seeing "Memphis" on Sunday, they ate brunch at Mesa Grill. After the show, they got a private tour of the Empire State Building, devoured cupcakes at Magnolia Bakery in the West Village and ate at the Russian Tea Room. Best. Weekend. Ever.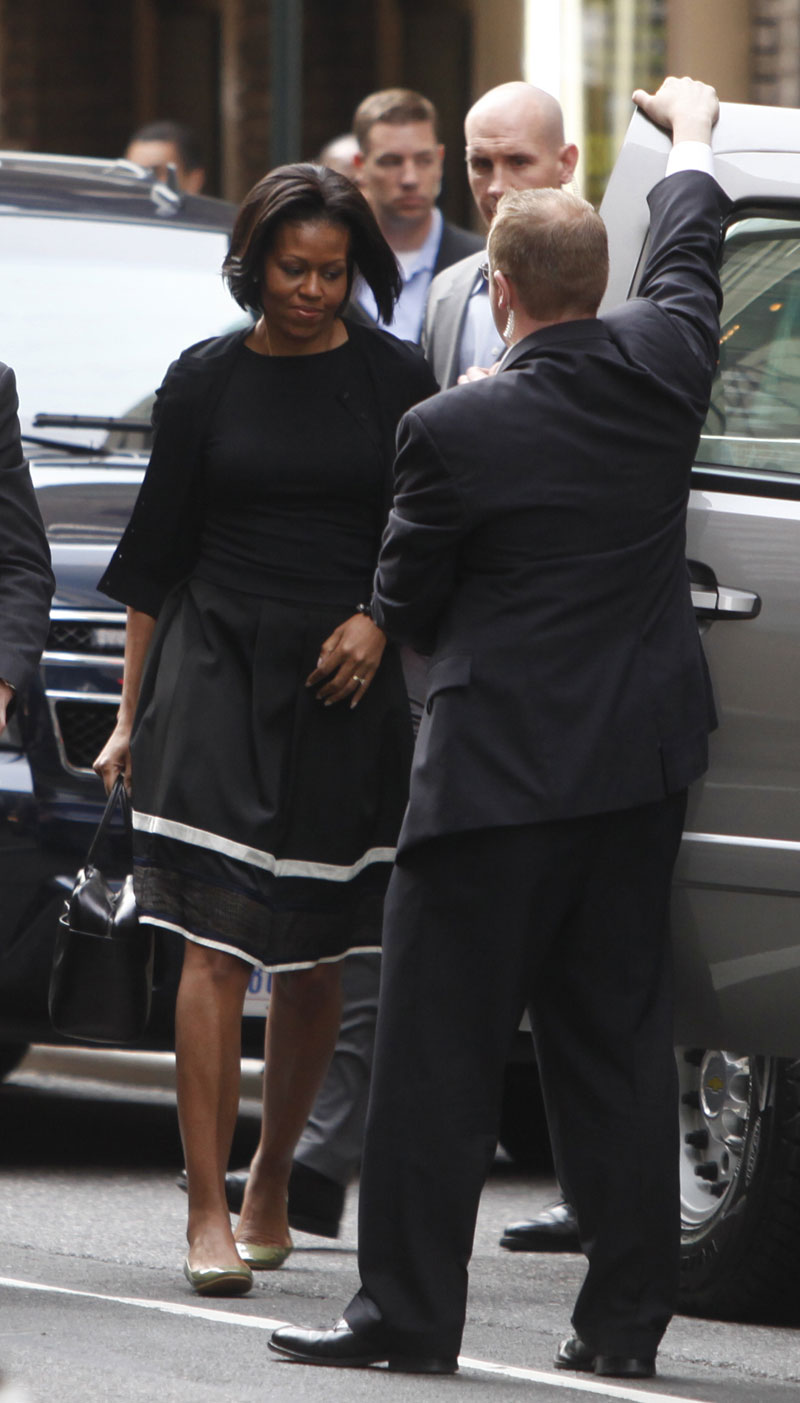 Related