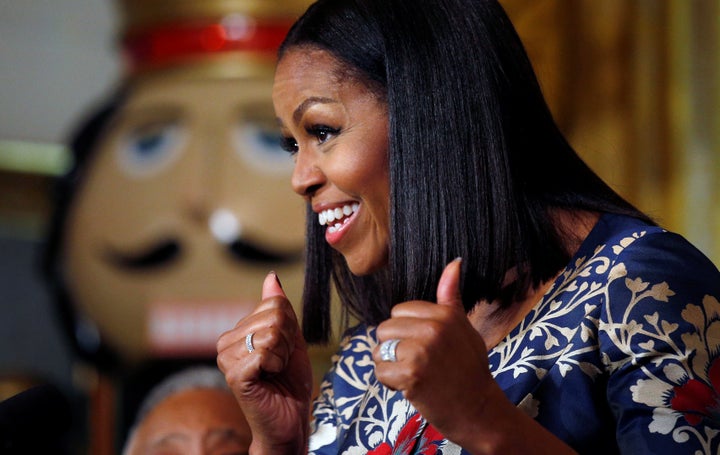 All hail Michelle Obama, who must understand just how tightly we're holding on to every last appearance she makes as first lady.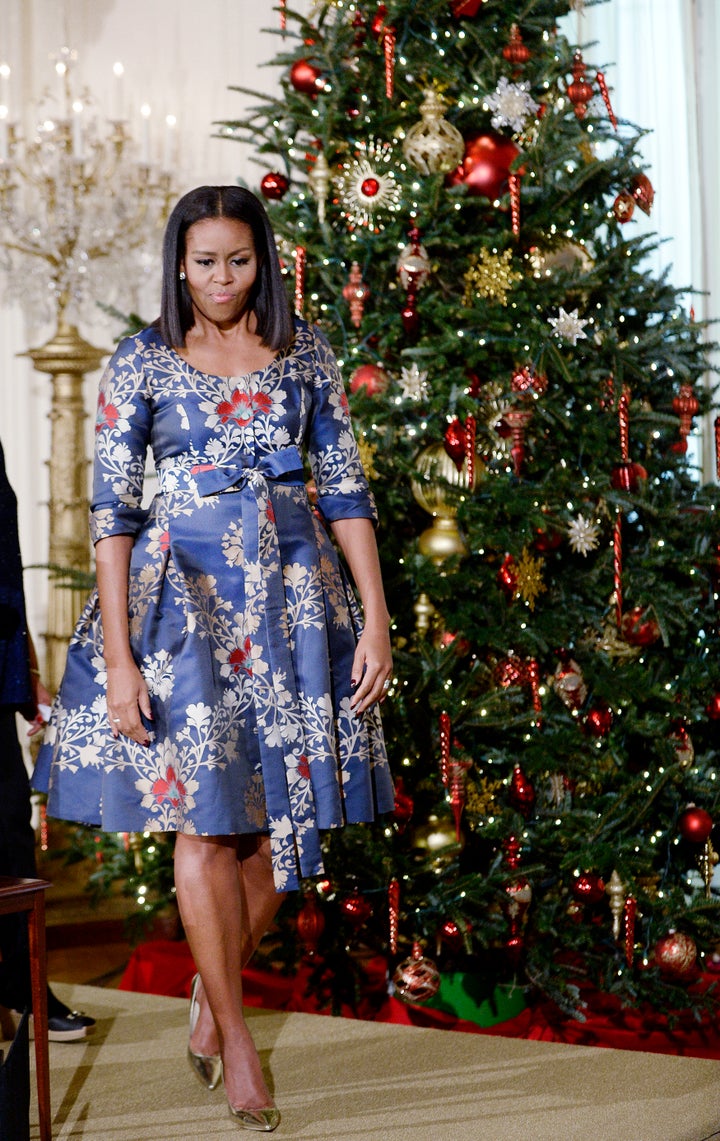 Wearing a three-quarter sleeved scoop neck navy dress with red and cream embellishments, a full skirt and a bow to tie it all together, the always elegant first lady finished off the look with a pair of silver pumps.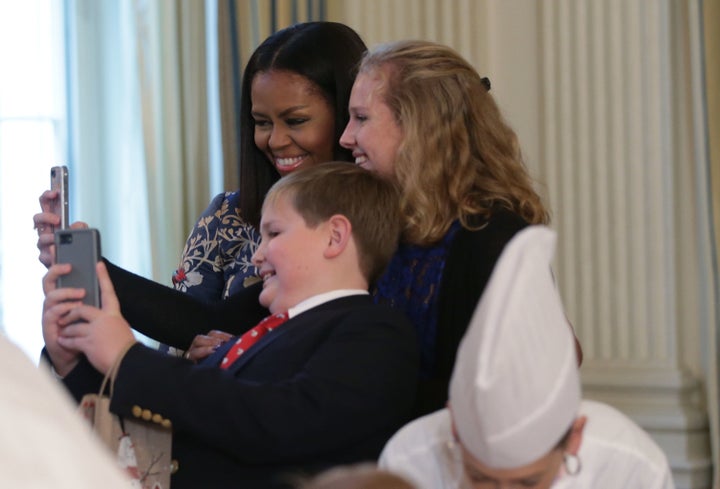 Of course, it's the selfies, arts and crafts and joy she served up while in the dress that really count, but let's all applaud her for providing us with the ultimate holiday party style inspo, too.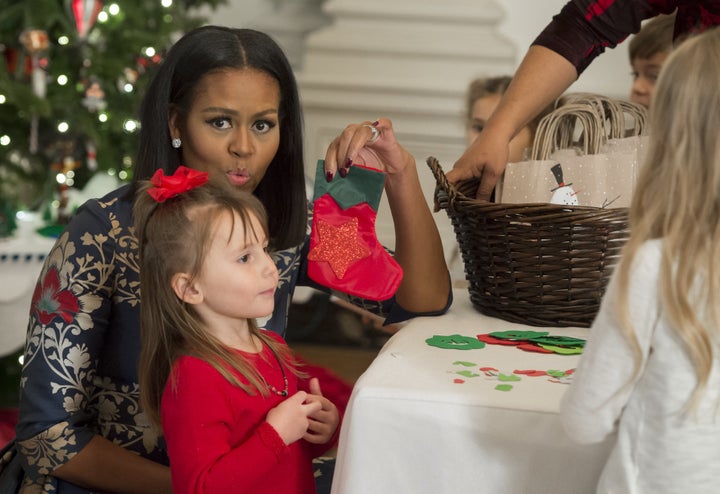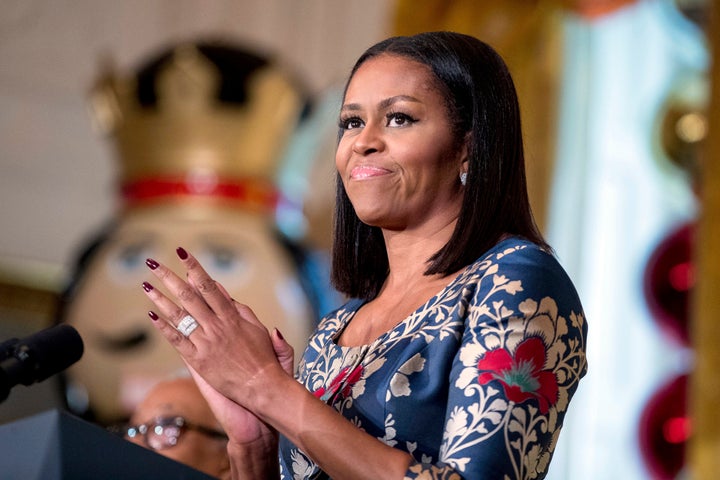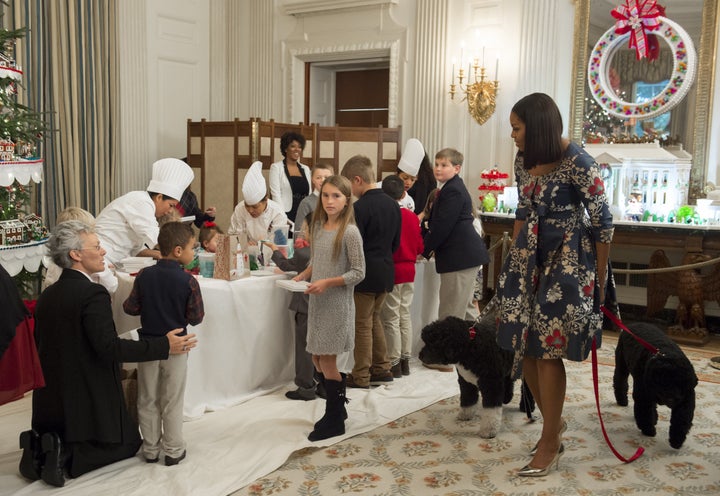 CORRECTION: A previous version of this story mistakenly referred to the cut of the first lady's dress as boat neck. It has a scoop neck.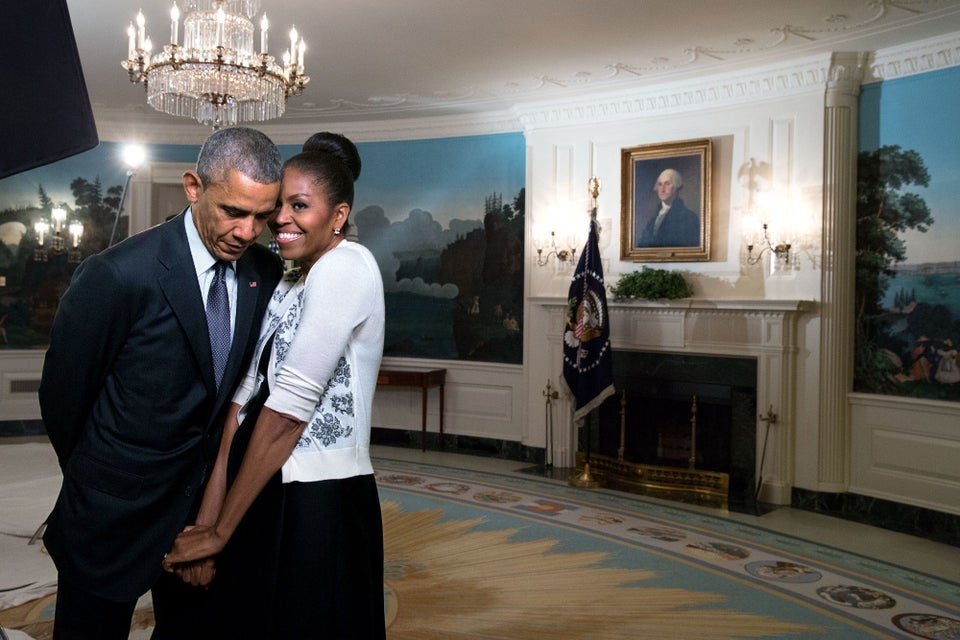 Barack and Michelle Obama's Sweetest Moments