The former first lady has finally revealed in her memoir Becoming, released Tuesday, that the pair's impromptu hug at a G-20 reception at Buckingham Palace came after they'd moaned to each other about having sore feet from their shoes.
"Forget that she sometimes wore a diamond crown and that I'd flown to London on the presidential jet: we were just two tired ladies oppressed by our shoes," wrote Obama. "I then did what's instinctive to me anytime I feel connected to a new person, which is to express my feelings outwardly. I laid a hand affectionately across her shoulder."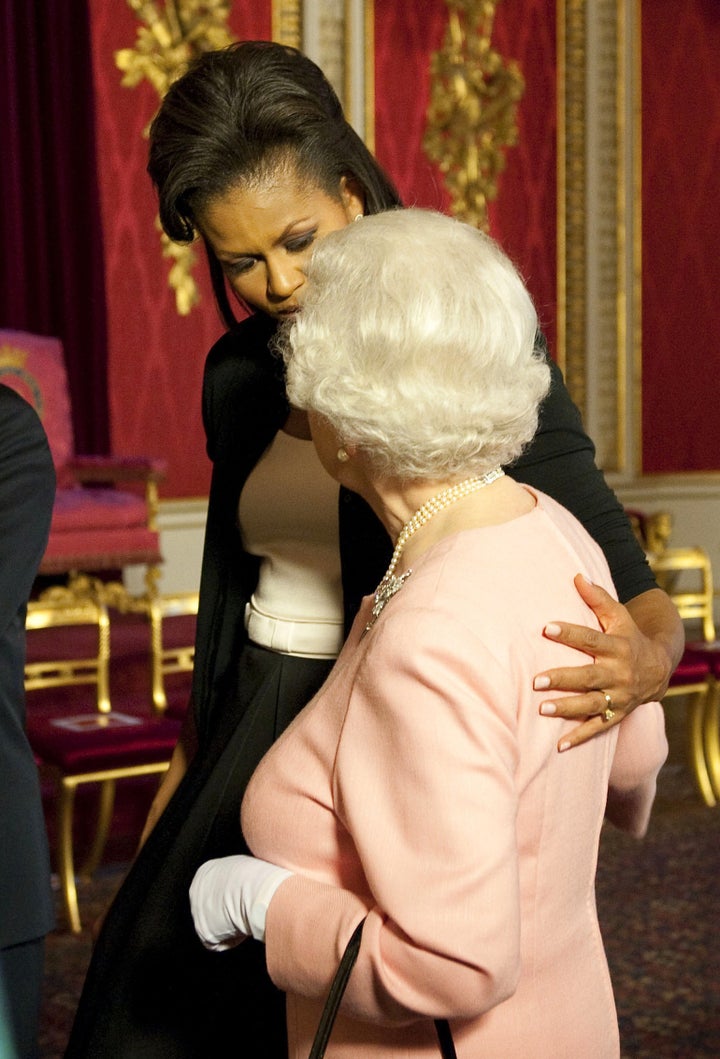 Obama said she feared some people's outraged claims that she'd breached royal protocol would distract from then-President Barack Obama's "efforts abroad."
"But I tried not to let the criticism rattle me. If I hadn't done the proper thing at Buckingham Palace, I had at least done the human thing," she added. "I daresay that the Queen was okay with it, too, because when I touched her, she only pulled closer, resting a gloved hand lightly on the small of my back."
As it was, a palace spokesman at the time rejected the suggestion that Obama had committed a royal faux pas. "It was a mutual and spontaneous display of affection," the spokesman said of the heartwarming moment. "We don't issue instructions on not touching the queen."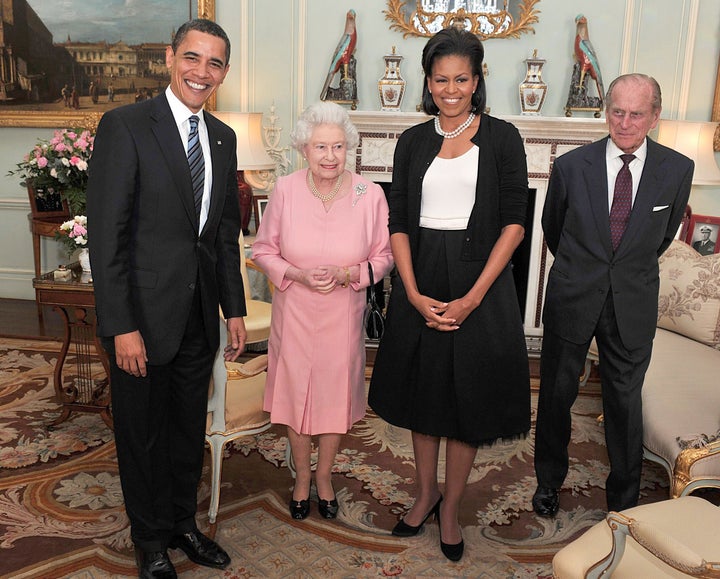 REAL LIFE. REAL NEWS. REAL VOICES.
Help us tell more of the stories that matter from voices that too often remain unheard.
BEFORE YOU GO
PHOTO GALLERY
Michelle Obama's 19 Most Awesome Hugs