 Waiting a couple hours for the First Lady of the United States did not seem to deflate nearly 3,000 supporters who showed up for a grassroots presidential campaign rally at Barbara Goleman Senior High School in Miami Lakes on Tuesday.
Huge cheers erupted when Michelle Obama took the stage in a very Miami green floral dress -- despite trumped-up opposition to the event from two Republican School Board members -- leaving Mrs. O laughing at the podium until the crowd quieted down.
"All of this is at stake this November, it's all on the line, all the gains are on the line," Obama told the crowd, warning that the November election may come down to just a few thousand votes.
With that, she encouraged the crowd to help others register to vote and continue with grassroots campaigning: "Multiply yourselves," she told supporters.
After she finished, HuffPost waded through the crowd and asked 11 ralliers what part of the First Lady's speech struck them most: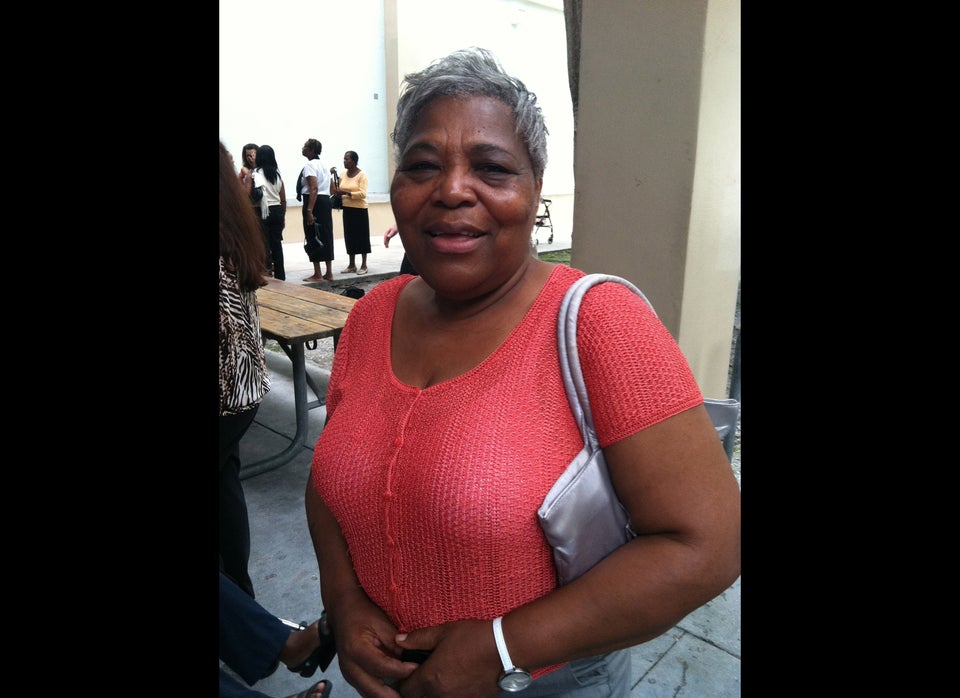 What stood out to you most?
WATCH: Fun facts about Michelle Obama:
Popular in the Community