With just a few hours to go before Donald Trump's swearing-in, there's no better time to get a glimpse of Michelle Obama. She just makes everything better.
Luckily, she delivered, as she always does, standing on the steps of the White House as she and her husband hosted the president-elect and incoming first lady ahead of the inauguration on Friday.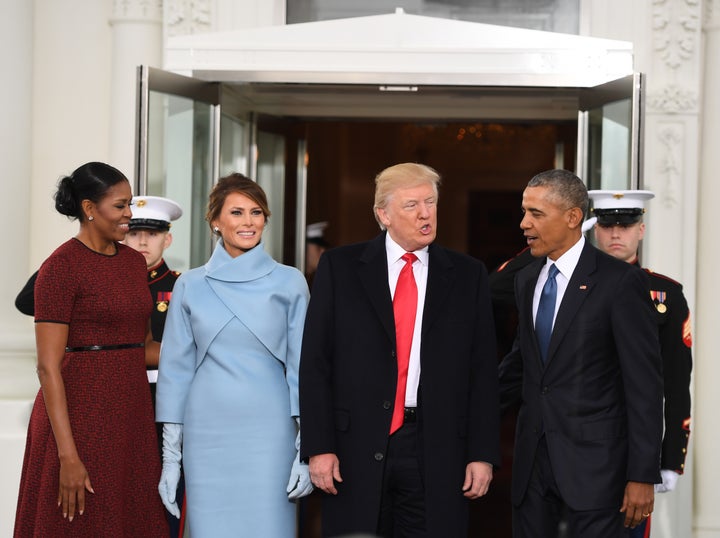 FLOTUS chose a short-sleeved dress for the occasion, wearing red in contrast to Melania Trump's sky blue. She wore her hair slicked back, and accessorized with one very adorable kiss from her husband.