Of the many reasons there are to admire Michelle Obama, her seemingly effortless resistance to jet lag has got to be one of them. At least when it comes to style, anyway.
The always fashionable first lady arrived alongside the president in India for a three day trip on Sunday, and was met not only with greetings from the country's prime minister but also great praise and excitement over her outfit, a floral dress and matching coat by Indian designer Bibhu Mohapatra. The designer later gushed to Women's Wear Daily: "I feel like I now have come full circle, with Michelle Obama arriving in my homeland in clothes designed by me," he said.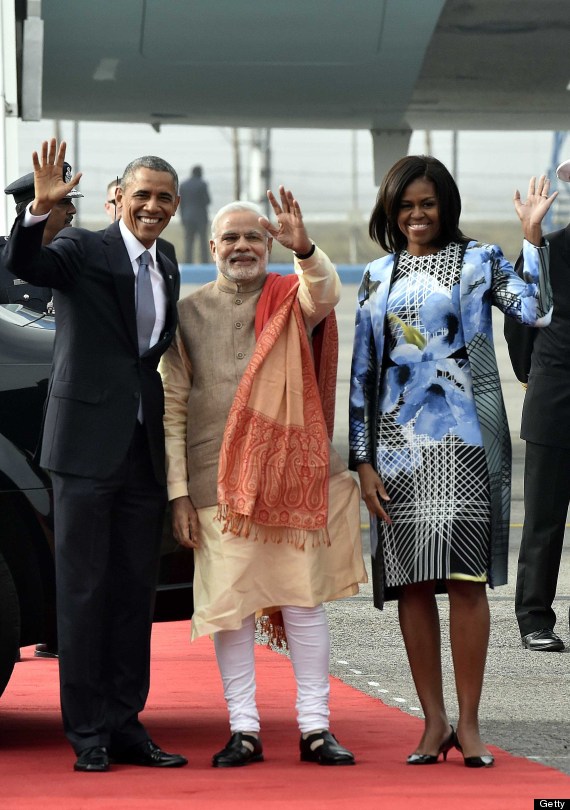 And that wasn't Michelle's only on point outfit. At dinner on Sunday, Michelle looked stunning in a patterned, navy cocktail dress. On Monday, she wore a white, embellished outfit. We love how she is playing with color and pattern, something commonly found among Indian designs.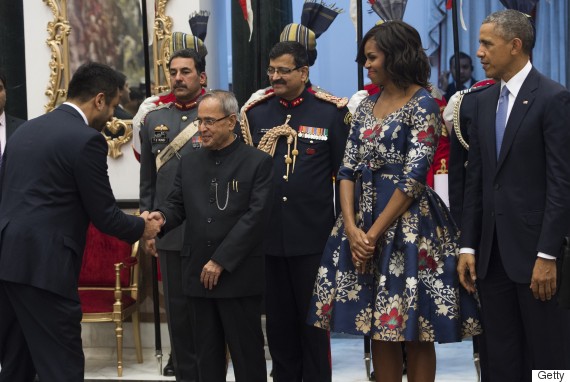 We are always impressed over how many amazing looks FLOTUS can cram into such a short trip, and can't wait to see what she pops up in next.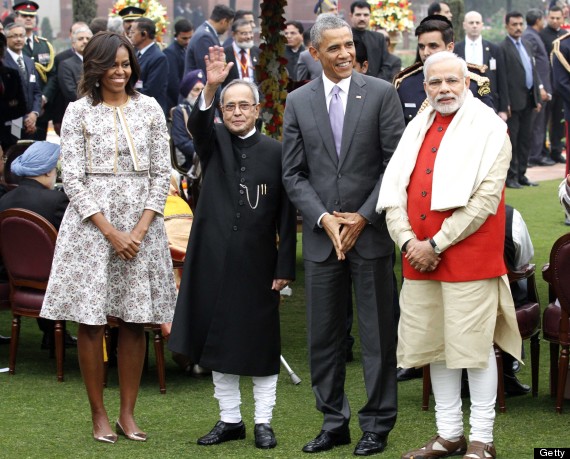 Related
Before You Go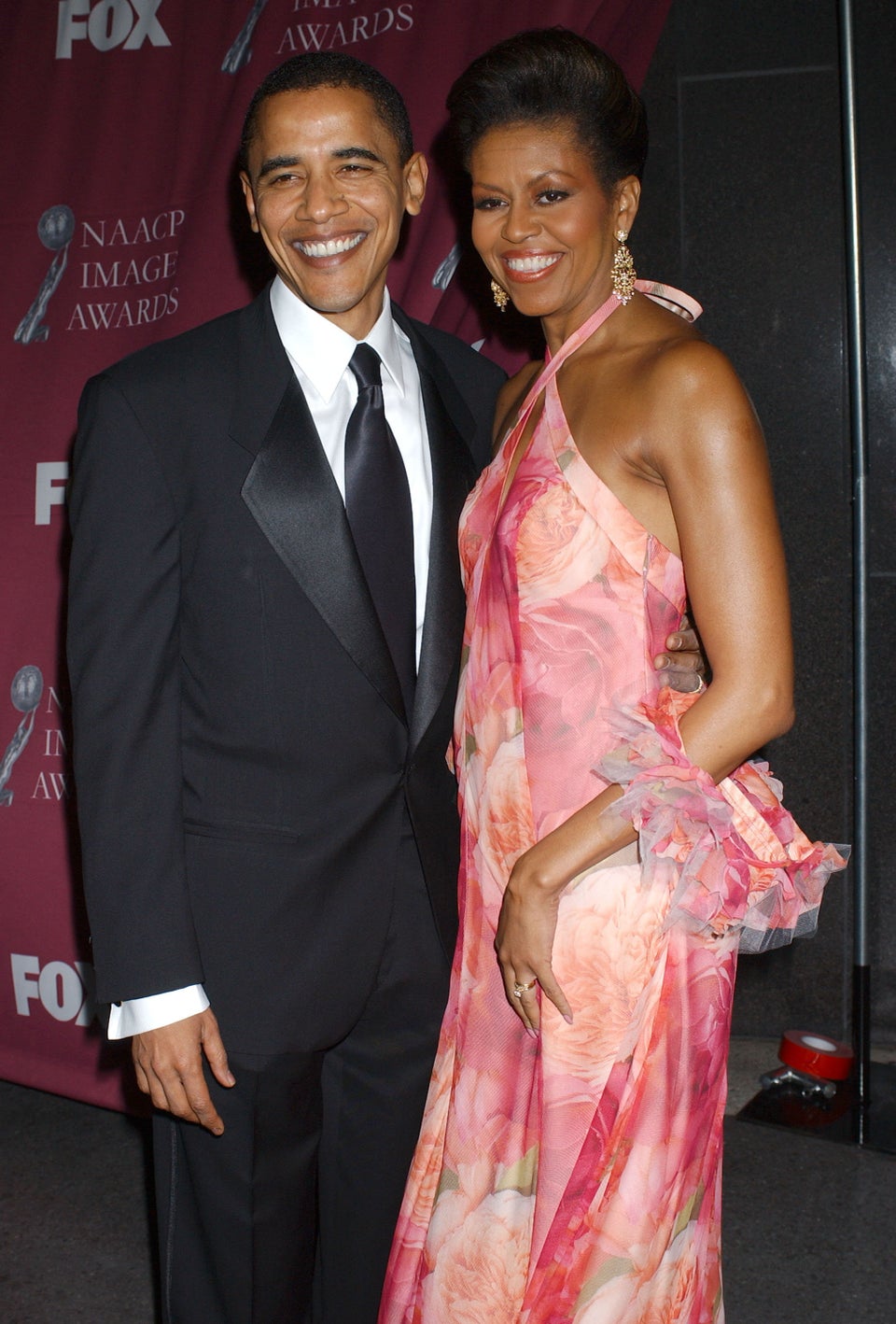 49 Of Michelle Obama's Best Looks