Be still our collab-loving hearts. Mrs. O appeared in Florida over the weekend, eating healthy and exercising for her Let's Move! campaign, when she appeared the Sleeveless Chiffon Dress in Navy Floral with Gold Belt ($39.99) from Wu's Target collab. Of course she gussied the look up FLOTUS-style, replacing the gold belt with a red one and cinching it over a blue cardigan.
FLOTUS must have snuck off for a surreptitious Target run... or, y'know, used her connections to have one shipped to the White House. Either way, it's fairly awesome.
Check out Michelle's budget-friendly look below.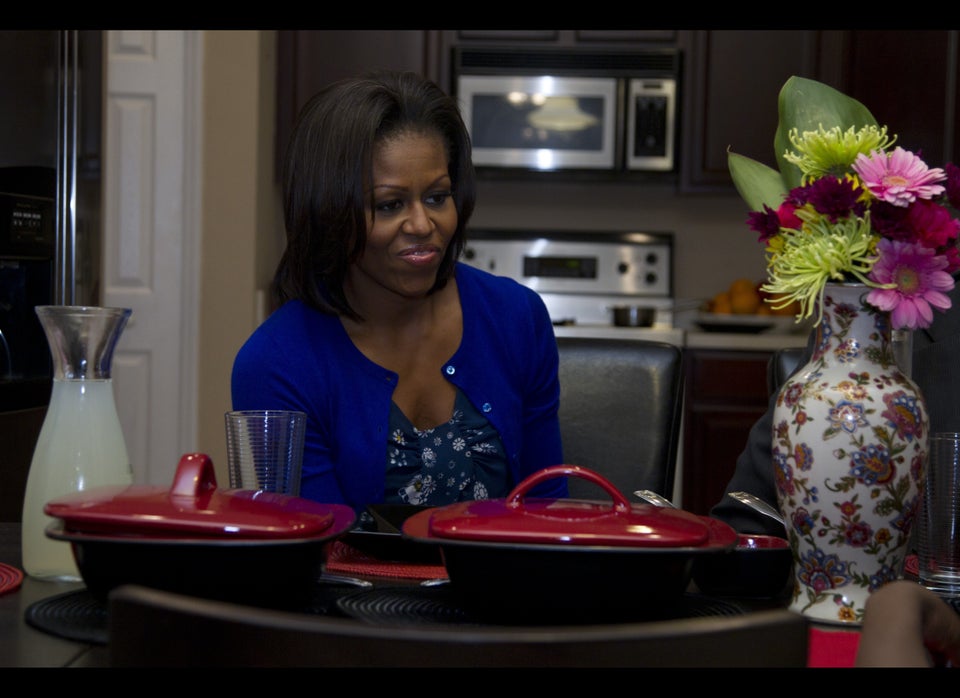 FLOTUS in Jason Wu for Target