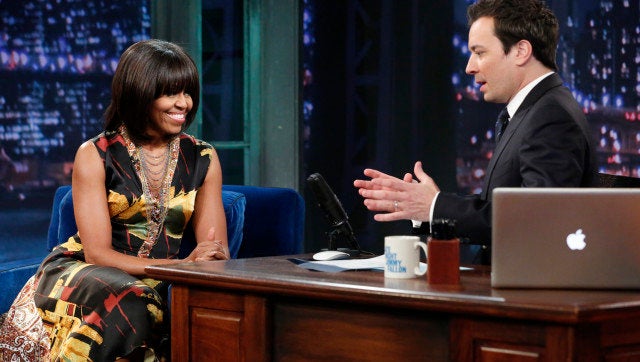 As for the aforementioned dancing? Michelle says she embarrasses her kids "as often as possible." But she does see eye-to-eye with Sasha and Malia when it comes to music. FLOTUS told Jimmy that she and the girls like Frank Ocean and that they're Beyonce "devotees." Amen, sister.
Of course, it's well known that the first couple are quite a lovey-dovey pair. Michelle tells Jimmy that her first date with the president was a day-long affair, complete with a trip to the museum, a romantic stroll, a movie and drinks.
"He was really working it," she said.
Nowadays, the Obamas don't have the same romantic freedom when it comes to planning their dates. Michelle set the scene for a typical night out with the hubby: "We try to do date nights; it's a little tough. Barack has a 20-car motorcade, men with guns, the ambulance is always there. How romantic can you be?"
Watch the first lady's interview on Jimmy Fallon below and tell us what you think!
See some Obama PDA moments!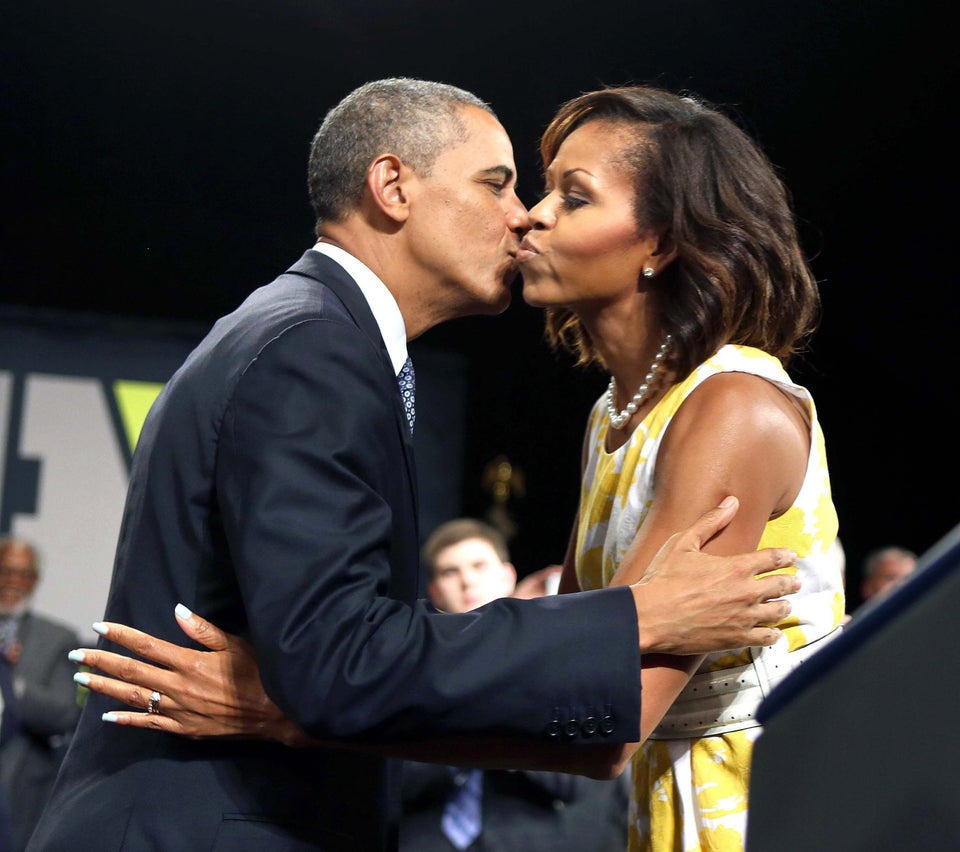 Obama PDA Moments!