Michelle Obama continued her "get fit!" campaign with a major goal: a world record for the most people doing jumping jacks in a 24-hour period.
And today, wearing a tank top, black leggings and a purple hoodie, she joined 400 local students on the White House South Lawn to get started.
As AP reported, the First Lady did one minute of jump jacks with hundreds of students, who are only a fraction of what's needed to break the record. That will require 20,425 people jumping and recording their jacks by 3pm on Wednesday, possibly at National Geographic Kids-hosted locations across the country.
"The whole country, the world is going to see just how much fun we can have— not just breaking a world record but also doing some exercise," Mrs. Obama said.
Check out pictures of Michelle Obama with a whole slew of cobalt-clad kids. What do you think of her latest exercise gear?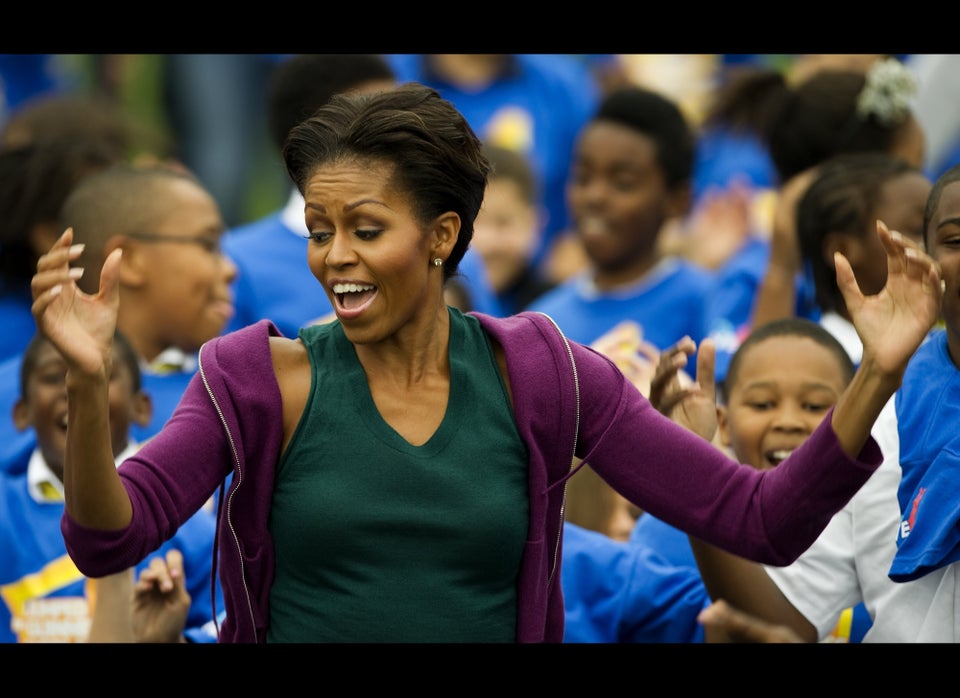 Michelle Obama Jumping Jacks