Usually kids are embarrassed when they see their parents kiss.
The oldest daughter of President Barack Obama and First Lady Michelle was embarrassed when her parents didn't smooch on the Kiss Cam at an exhibition game between the U.S. and Brazilian basketball teams in July.
"Malia came over after we were booed for not kissing, and she was just disgusted with us," the First Lady said.
The Obamas were given a second chance to smooch for the crowd, and Malia made sure to alert them that it was time to lock lips.
Check out the video above at 4:00 to see the explanation.
Click through the slideshow below to see photos of the President and First Lady on the Kiss Cam.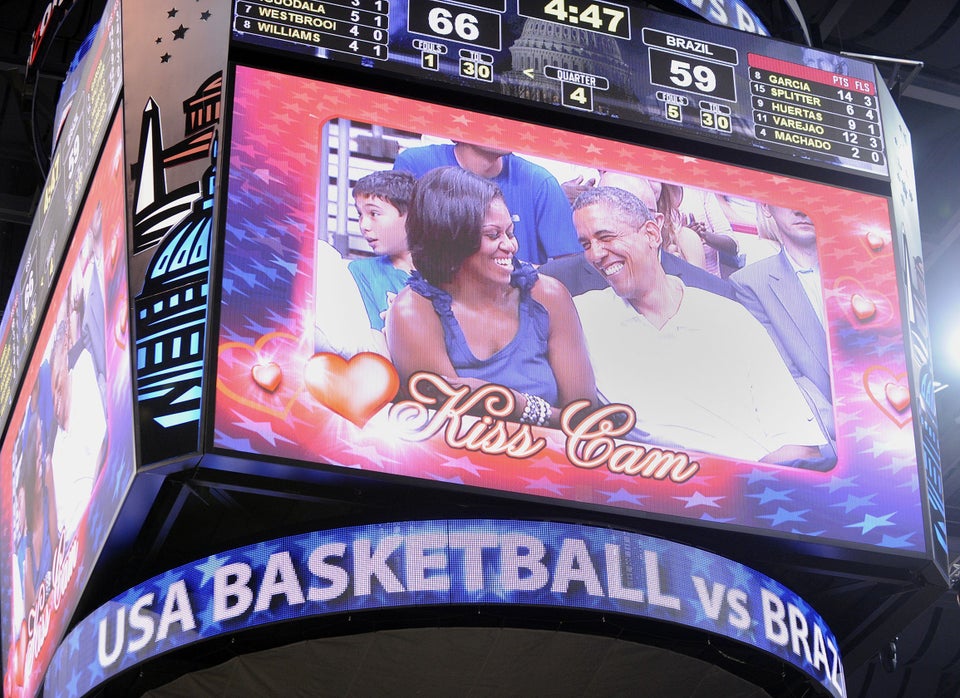 Obamas On The Kiss Cam!
Related