First lady Michelle Obama on Tuesday told parents anxious about sending their kids off to college that she believes in "letting go."
Obama sat with hosts of TV talk show "The Real" to talk about a public service campaign targeting 14-to 19-year-olds called "Better Make Room," which aims to celebrate education and guide the college-going process. Someone asked for advice about teenagers leaving home for school.
"When they get to be 17, they'll be like, 'Bye Felicia,'" Obama joked, before giving serious advice on how parents can deal with the anxiety of sending their kids away to school.
"The best thing my parents did for me was to nurture me and hold me tight and then let me go, and then support me in letting me go," Obama said. "By that, I mean I talk to parents about this all the time. You know, you let them practice now and then, you got to practice letting go. I loved my kids at every age, but watching them become independent ... mature, poised adults who are now my friends ... that has been one of the best things to experience and you don't get that if you are trying to hold them too tight."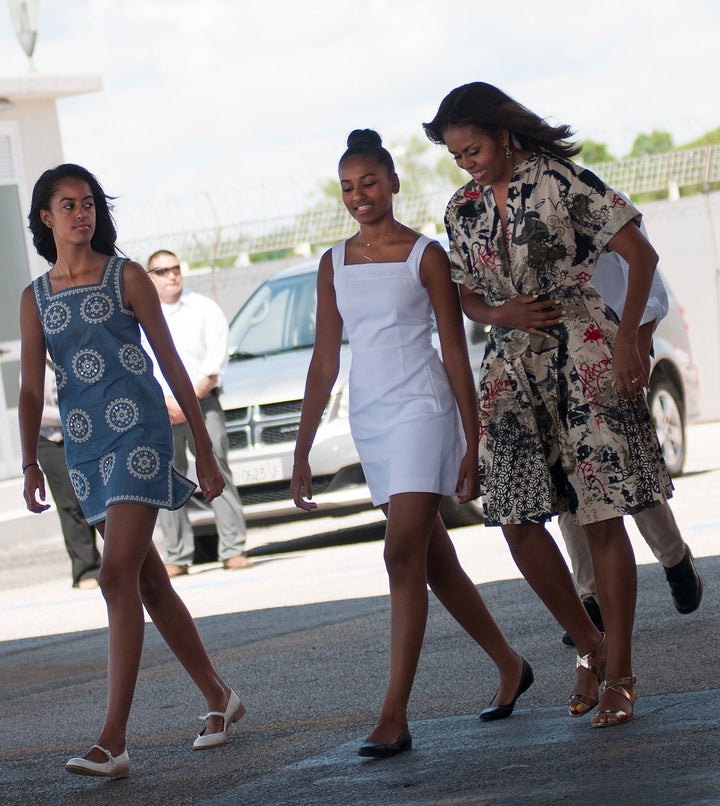 Malia Obama, 17, is set to graduate from the private Sidwell Friends School in Washington this year and start college in the fall. She has toured six Ivy League schools, including Brown, Harvard, Columbia, Princeton, University of Pennsylvania and Yale. She also has visited University of California, Berkeley, and Stanford.
President Barack Obama was asked earlier this month how his presidency has affected time with his daughters. He revealed that he and the first lady are active in parent-teacher conferences, and they go to Malia's tennis matches and younger daughter Sasha's dance recitals.
The Obamas haven't shied away from talking about the pains of children growing into independent teenagers. In November, the president admitted he was "freaked out" when Malia started her senior year. Just last week, he mentioned that he declined an offer to speak at Malia's high school graduation because he's going to cry.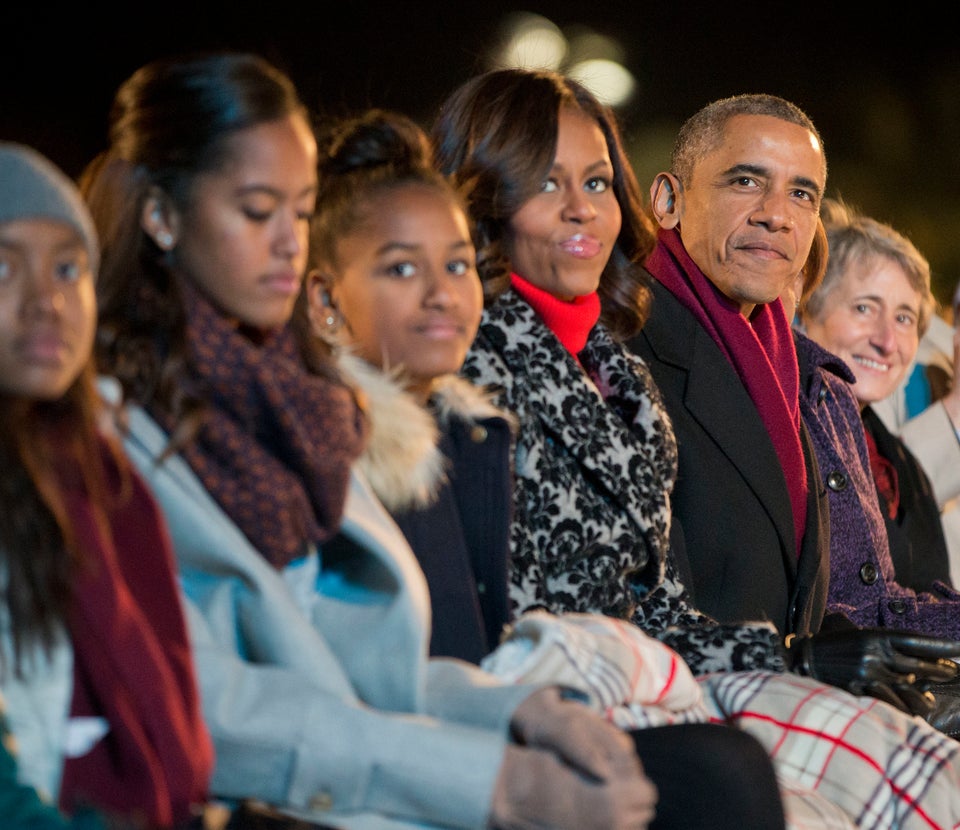 Sasha, Malia, Michelle & Barack Obama
Popular in the Community