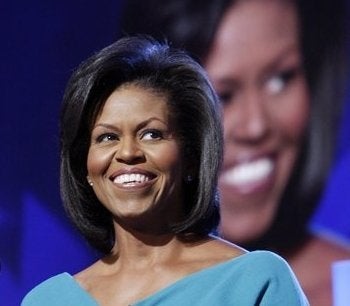 "Nearly 6 million people make their living in the nonprofit arts industry," First Lady Michelle Obama reminded everyone yesterday during her remarks at The Metropolitan Museum of Art, where she cut the ribbon for the re-opening of the American Wing. "Arts and cultural activities," she continued, "contribute more than $160 billion to our economy every year."
Those are big numbers, and it's good to see the First Lady emphasize them. They should make clear to anyone that the arts is as legitimate an industry as any other when it comes to government support in this recession. Those numbers should also make clear that $50 million--the grand total given to the arts out of the $787 billion stimulus package--is nowhere near what the arts industry needs.
I just attended the Business of Art conference, hosted each year by the New York Foundation for the Arts. The focus, of course, was the recession's impact on the art world (spoiler alert: not good). Private donations have plummeted, forcing large umbrella foundations to tighten their belts. This is making it even more difficult than usual for smaller non-profits to raise the money they need for their grants to artists, who in turn are struggling to make anything at all. Meanwhile, every month brings more news of museum layoffs and art-school cutbacks.
Reversing this downward spiral is going to take a whole lot more than President Obama's recent 4% increase of the National Endowment for the Arts' paltry budget (bringing the NEA to 60% of its budget 17 years ago). As Christopher Knight of the L.A. Times explained last week, the NEA will need a fundamental overhaul before it can hope to significantly impact the arts at a national level.
Michelle Obama deserves credit for highlighting the cultural and economic significance of the arts at a time when many worthy causes compete for her attention. Let's hope her husband is listening.
Related