Chivalry isn't dead, ladies!
President Barack Obama and First Lady Michelle Obama were in Austin, Texas on April 10 for a speaking engagement at the Lyndon B. Johnson Presidential Library. While heading to and returning from the event commemorating the landmark Civil Rights Act, Michelle encountered strong gusts of wind that nearly blew up her black-and-blue striped skirt.
Thankfully, Barack was by his wife every step of the way and was able to save FLOTUS from a Marilyn Monroe moment. They seemed to laugh at the embarrassing situation, however, we would've been distraught at the thought of photographers' cameras going off.
We can only describe this as the most graceful (and stylish) way to avoid a windy wardrobe malfunction. Way to go, Barack! Related
Before You Go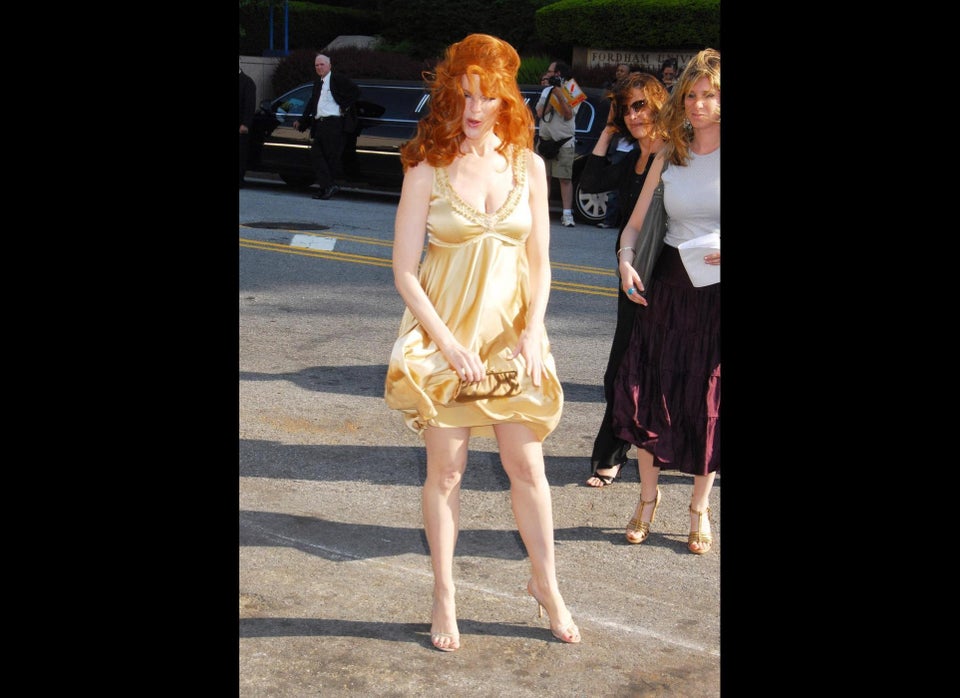 Celebrities Having Marilyn Moments