Michelle Obama has faced her fair share of criticism and praise after many, many years in the public eye.
Naturally, this makes the former first lady the right person to share some sound ― and sweet ― advice for Meghan Markle as the Duchess of Sussex deals with a whole new global level of fame.
"Like me, Meghan probably never dreamt that she'd have a life like this," Obama said in a new interview for Good Housekeeping's January issue.
"The pressure you feel ― from yourself and from others ― can sometimes feel like a lot," she said. "So my biggest piece of advice would be to take some time and don't be in a hurry to do anything."
"I spent the first few months in the White House mainly worrying about my daughters, making sure they were off to a good start at school and making new friends before I launched into any more ambitious work. I think it's okay — it's good, even — to do that," Obama shared.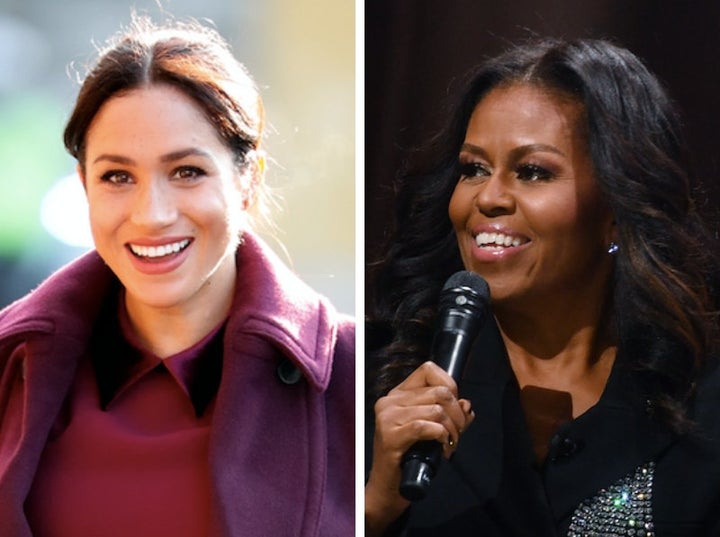 She added that "Meghan can maximize her impact for others, as well her own happiness, if she's doing something that resonates with her personally."
After publicly announcing her engagement to Prince Harry, Markle told BBC at the time that she wanted to take time to settle in and privately begin researching various charities and foundations to get involved with after she became the Duchess of Sussex.
It's clear that Meghan, who spoke and wrote about her love of cooking in many interviews and blogs she wrote as an actress, quickly found her niche. The former "Suits" star recently collaborated on a cookbook with the women affected by the disastrous 2017 Grenfell Tower fire in London.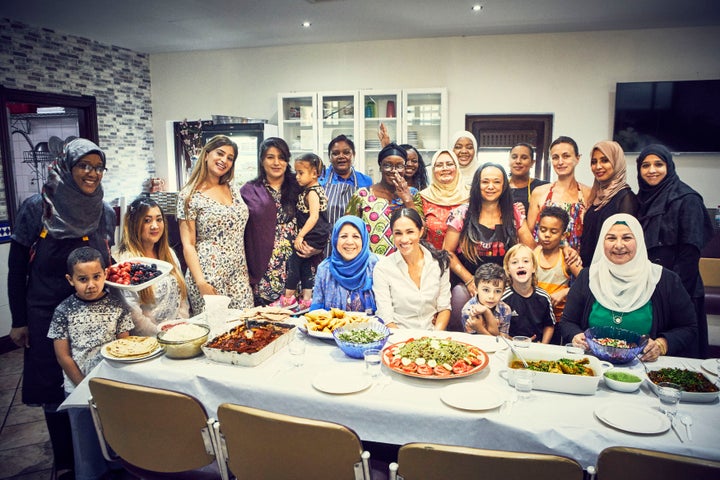 Seeing as the Duke and Duchess of Sussex are expecting their first child together in the spring of 2019, Meghan may welcome Obama's advice about taking time for herself away from the public eye amid the royal baby craziness.
In a break with tradition, Meghan is reportedly planning to have a home birth at Frogmore Cottage, as opposed to giving birth in the Lindo Wing at St. Mary's Hospital, as the Duchess of Cambridge has done with her three children.
Until then, no matter where Meghan has her baby, we'll be over here waiting for the next Obama and royal baby photo opportunity.
Head to Good Housekeeping to read more of the magazine's interview with Michelle Obama.
Before You Go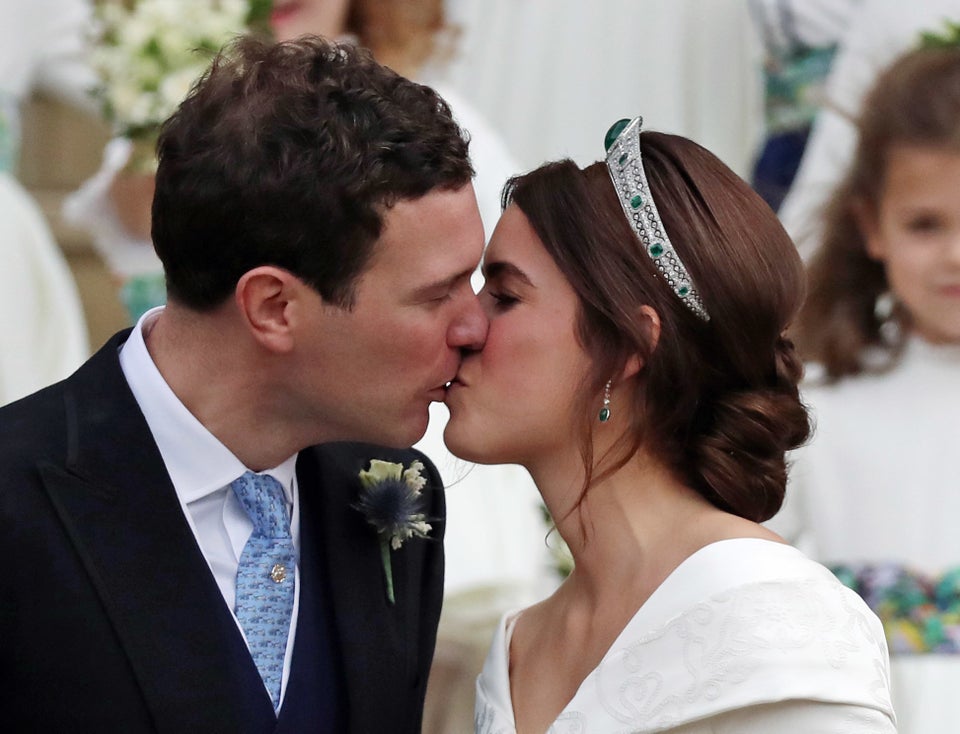 Princess Eugenie's Royal Wedding
Popular in the Community