First Lady Michelle Obama is joining get out the vote efforts ahead of the midterm elections, telling Democrats it's time to be as "passionate" and "hungry" as they were working up to the 2008 and 2012 elections.
The first lady appeared in a video for the Democratic Congressional Campaign Committee as part of their effort to collect 1 million voter commitments before November's election. She said that President Barack Obama can only work to defend equal pay for women, immigration reform and a minimum wage increase with congressional leaders "who will work with him."
"So when it comes to the midterm elections this November, we need you to be as passionate and as hungry as you were back in 2008 and 2012," the first lady said in the video. "In fact you need to be even more passionate and more hungry to get Democrats elected to Congress because these elections will be even harder and even closer than those presidential elections."
She added that the upcoming elections could be determined by as few as thousands or even hundreds of votes. The First Lady called on Democrats to pledge their commitment to vote, and to volunteer their time to register people to vote to help the DCCC reach its goal of 1 million vote pledges.
"Together we want to reach 1 million new voter commitments by Election Day because, it's simple: you deserve a Congress that will work for you and your family," she said.
The Democratic Congressional Campaign Committee is the fundraising arm of Democrats in the U.S. House of Representatives. Though Democrats hold the majority in the Senate ahead of the midterms, Republicans maintain the majority in the House, with 234 of the 435 seats.
Before You Go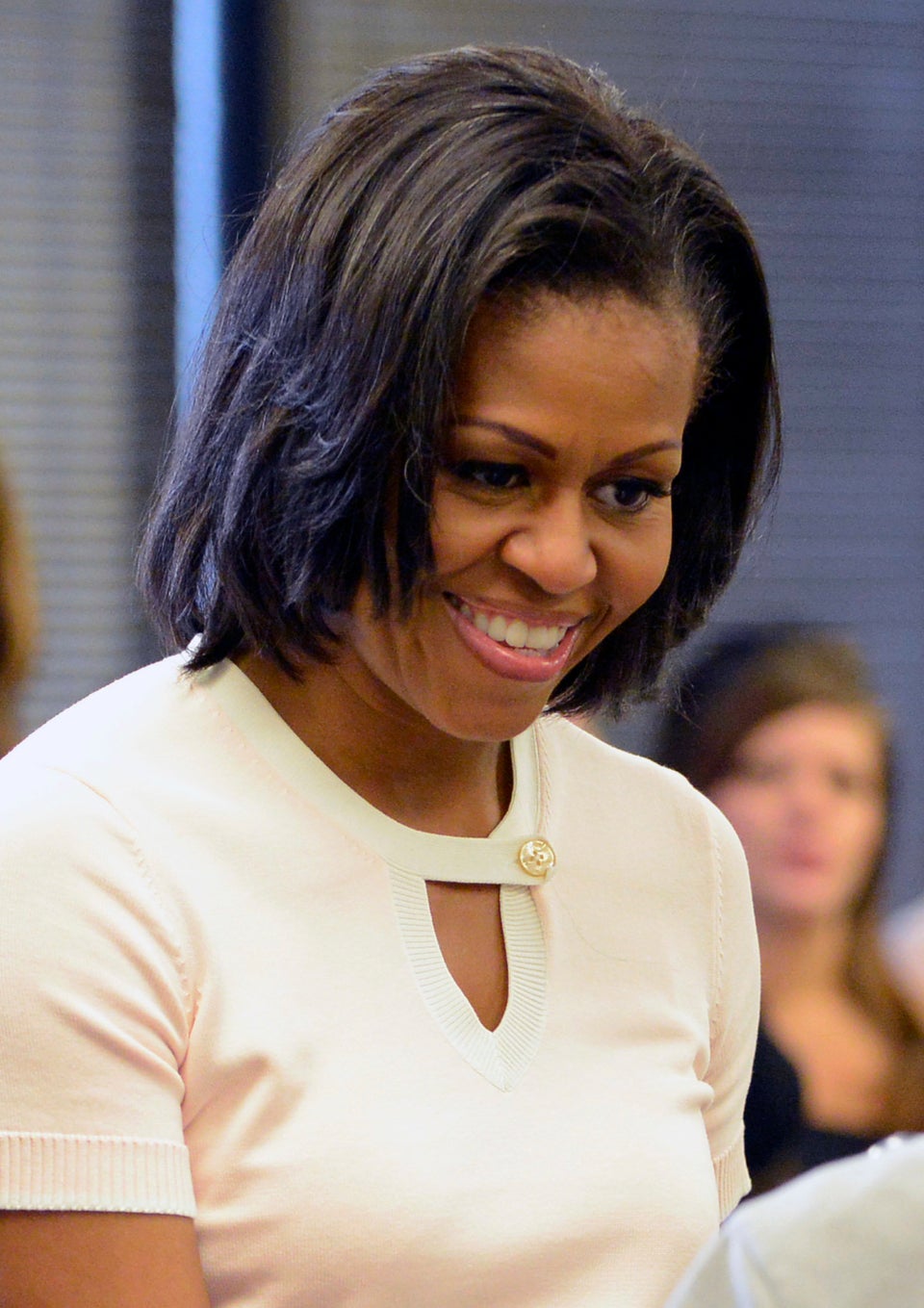 First Ladies Through The Years
Popular in the Community