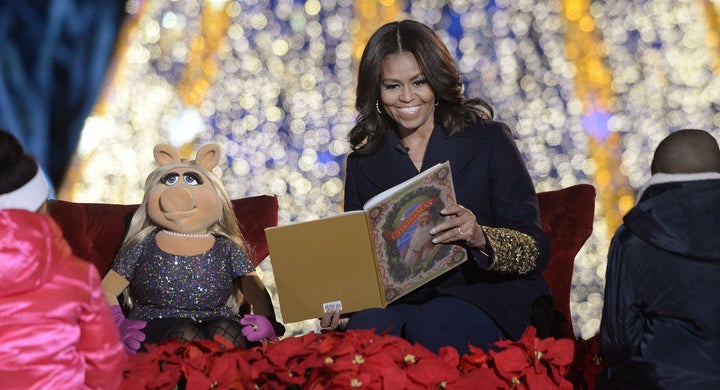 At the 93rd Annual National Christmas Tree Lighting on Thursday, Michelle Obama was joined on stage by the beloved diva Muppet, Miss Piggy, for a reading of the holiday classic, "A Visit From St. Nicholas," more commonly known as "The Night Before Christmas."
"You look fabulous," Miss Piggy, who wore a glittery dress and patterned stockings, told the First Lady before the reading began. "Almost as fabulous as me."
Watch the reading in the video below, which has been cued to start at 0:58:
Special guests at the event included singers Andra Day and Aloe Blacc, and rock band Fall Out Boy. Santa also made an appearance:
President Barack Obama and his family led the lighting of the National Christmas Tree.
"Five, four, three, two, one. Merry Christmas, everybody!" Obama declared as the towering tree was illuminated with glittering lights.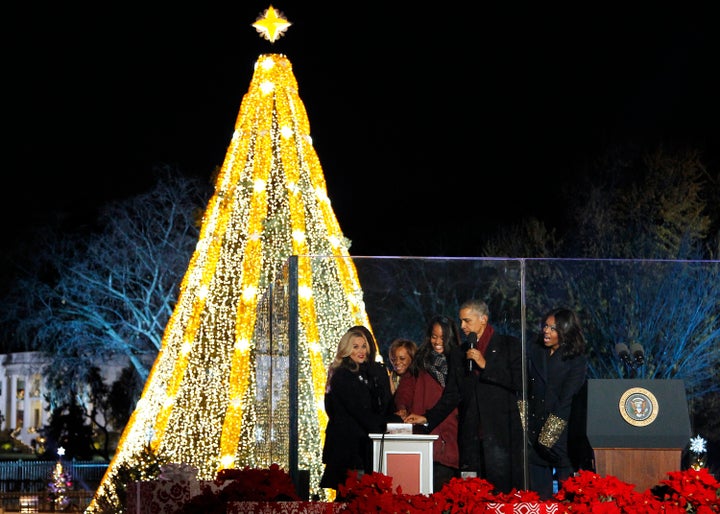 "Now, this is, of course, the most wonderful time of the year. But we would be remiss not to take a moment to remember our fellow Americans whose hearts are heavy tonight -- who grieve for loved ones, especially in San Bernardino, California," the president said during a somber moment in his speech, referencing the mass shooting that left 14 dead this week.
"Their loss is our loss, too, for we're all one American family. We look out for each other in good times and in bad. And they should know that all of us care about them this holiday season," he added. "They're in our thoughts, they're in our prayers; and we send them our love."
Popular in the Community