Michelle Obama's speech at the Democratic National Convention might have left the nation speechless, but most still had a few breaths left to gush over her gorgeous DNC style. First, it was her lovely Tracy Reese dress. Now, it is her gray nail polish.
"It's a great accessory," designer Reese said during a "Today Show" interview. "And the sky's the limit with color. So it is a lot of fun to play with."
The White House confirmed to the Wall Street Journal's Alexandra Cheney that the nail polish FLOTUS wore Artistic Nail Design Soak Off Colour Gloss in "Vogue." Artistic Nail Design describes the shade as a "grey-lilac iridescent." The soak-off gel polish, which must be cured with a UV light, is long-lasting non-peeling, quick light-cured, chip-proof gel manicure. WSJ reported that it retails for $15.95 but is not currently sold through the company's website.
That is where the salons come in.
Artistic Nail Design's U.S. headquarters had an influx of calls from manicurists on Thursday interested in "stocking the Artistic Colour Gloss color that Michelle Obama was seen wearing," a spokesperson for the company told Yahoo! Shine. "We've seen a 90% increase in calls, for this color alone. At this moment, we currently have around 1,000 bottles in stock and we will be getting stock up to at least 5,000 to prepare for the influx of orders that we are receiving."
It's no surprise Mrs. Obama is right on trend.
Harper's Bazaar picked "Dark and Stormy" manicures as one of its top looks for Fall 2012. "Keep your nails short and square with rounded corners and apply two generous layers of lacquer finished with a glossy top coat for a take-charge effect," advised the magazine for those who want to try the look.
Refinery29 also pumped the "Concrete Jungle" gray shades. "Concrete gray is our new favorite non-color — softer than black, but a whole lot more impactful than white," writes Megan McIntyre. "Try it in dark, stormy colors, or opt for a foggy iteration with a bit of bling in it."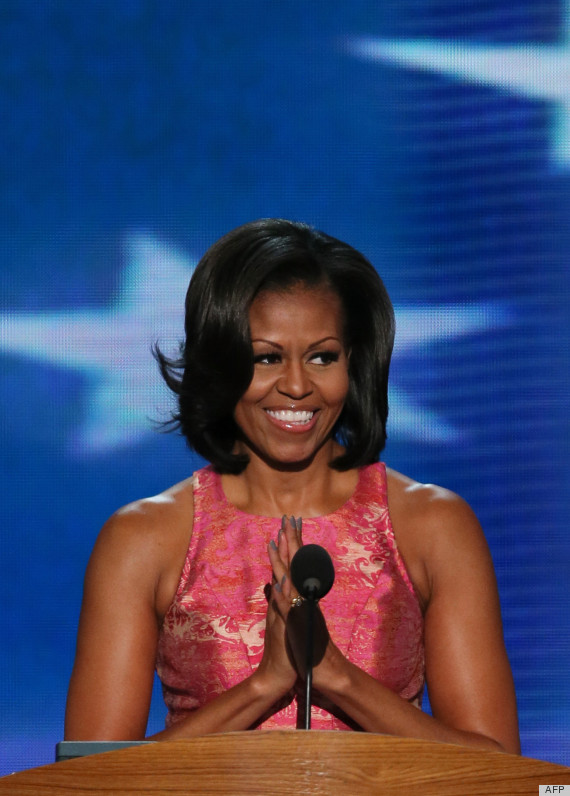 See more of Michelle Obama's style!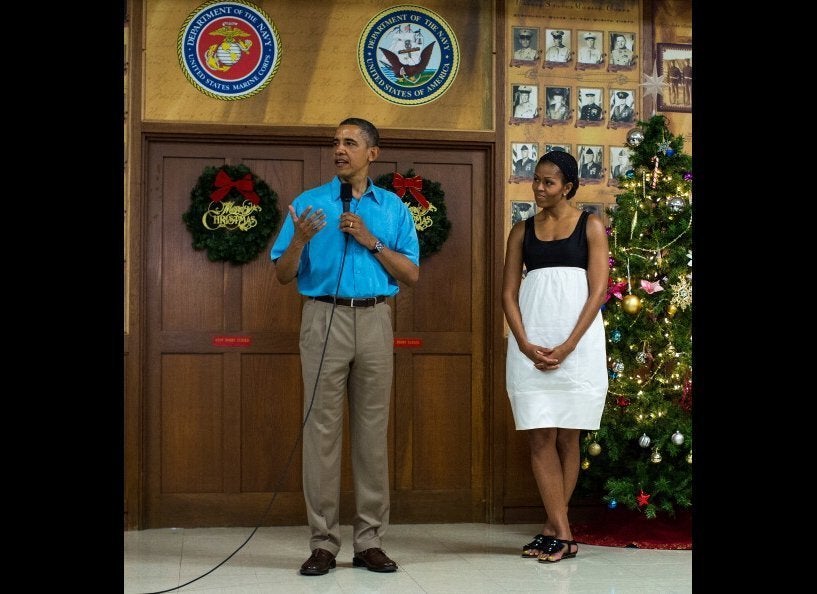 FLOTUS Lookbook 2012
Related