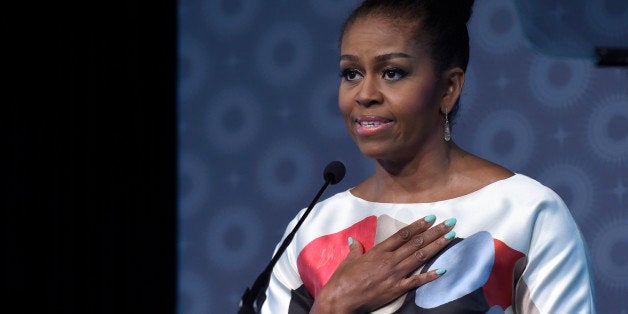 First lady Michelle Obama has a message for Native American youth: You matter.
Speaking to the White House's first-ever Tribal Youth Gathering on Thursday in Washington, D.C., the first lady said their generation has the power to turn around centuries of discrimination and put their communities on a better path.
"I know you all can make the change you seek, day by day, vote by vote, eagle feather by eagle feather. That's how we have always made progress in this country," Obama told the more than 1,000 youths. "No action is too small; every voice matters."
The gathering provides an opportunity for youths to interact with high-level government officials and express the ways they think the government could better serve them. Indeed, at a panel before the first lady's keynote address, Marilyn Fox of the Standing Rock Sioux Tribe told Health and Human Services Secretary Sylvia Burwell, Director of the White House Domestic Policy Council Cecilia Muñoz and U.S. Sen. Heidi Heitkamp (D-N.D.) that she wished the Indian Health Service was more effective. The IHS provides federal health services to Native Americans throughout the country.
The first lady mentioned this visit in her speech.
"During our visit, [young people] told us of heart-wrenching stories about substance abuse, homelessness, suicide -- crises that would probably overwhelm most young people. But not these young men and women," she said. "In the face of all these challenges, not a single one of them had given up."
She continued, "More than anything else, I believe that is your story. The story of your generation. Gen I –- the story of young people like you investing in yourselves, raising up as leaders in your nations and in the world. Many of you are already well on your way."
The first lady referred to the tortured history that Native American tribes have with the federal government, but emphasized the young people now have a partner in the Obama administration. Additionally, at a time when the high rate of Native American suicide is of national concern, she emphasized the unique and important place every young person has in this world.
"You are never alone. Look around you. Look at how many people have invested in you being here," she told the audience. "And the investment isn't just about you being here -- it's an investment in who you are."
She continued, "I'm so proud of you all. I'm proud of this gathering. I know you all can do this. I believe in you, and I can't wait to see all you will achieve."
Before You Go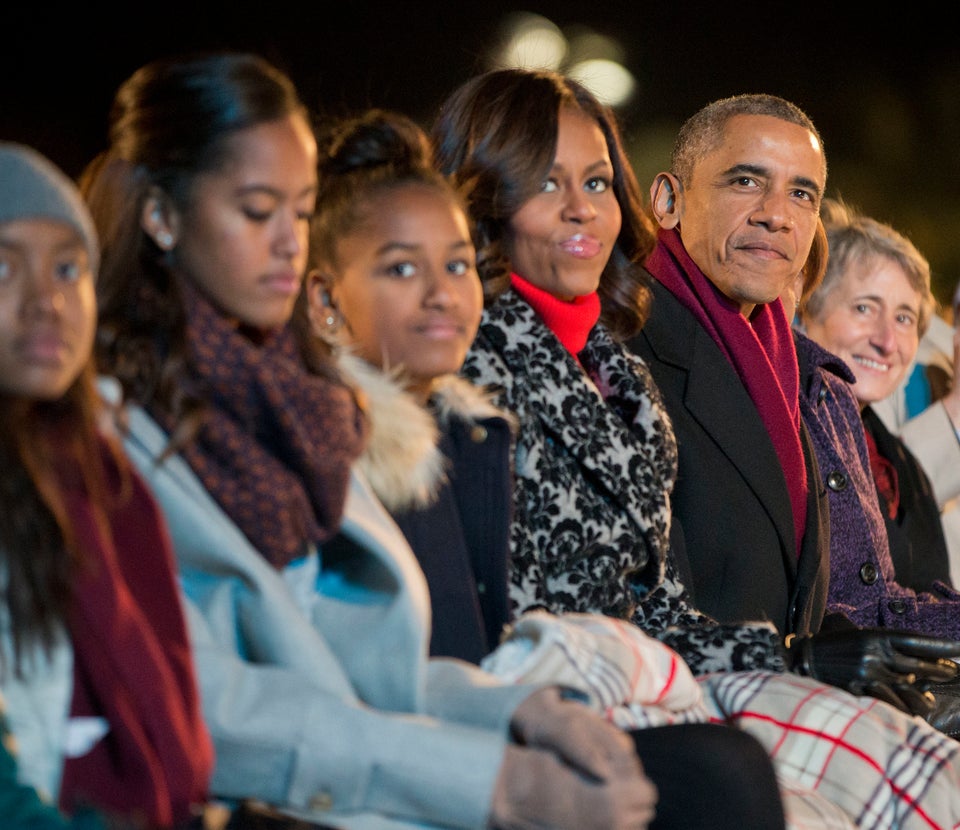 Sasha, Malia, Michelle & Barack Obama
Popular in the Community