Michelle Obama 's stylist Johnny Wright told Refinery29 that the photo of her natural hair was taken recently while she was on vacation.
"She was actually blown straight before she left for vacation," Wright said. "I guess she got in the water or something, and she didn't feel like straightening it herself! People want a more sexy answer, but that's really what it is. I'm not with her."
Wright said the former first lady, who's been natural for seven years, has "always embraced her natural hair" and that her pressed styles didn't mean she doesn't love her curls.
The gates of heaven opened and Michelle Obama popped up on timelines in rare form on Sunday night.
Twitter user @meagnacarta shared a photo of Obama rocking her natural hair in a low puff and gray polka dot headband, presumably wearing the purest grade of shea butter.
It's not confirmed exactly where the former first lady is or when the photo was taken ― though Barack Obama is currently writing his memoir in the French Polynesian islands ― but that didn't stop Twitter from having a damn fit. Many social media users noted that they've been waiting for this natural hair moment for the longest. Others reveled in the glow of Obama's melanin.
Sentiments were reminiscent of when Obama was spotted on vacation with her husband rocking the cutest braids shortly after the 2017 inauguration.
In a 2015 interview with The Root, Obama's hair stylist Johnny Wright said Obama has been natural for several years. He said if Obama did abandon a fresh press for her 'fro, it would possibly be during vacation.
Obama has kept a busy and relatively low-profile life since leaving the White House in January. She's made a couple of surprise visits to students at Washington, D.C. schools, signed a major book deal with Penguin Randomhouse and is just living life enjoying museums, restaurants and SoulCycle.
Live your best life, Michelle.
Before You Go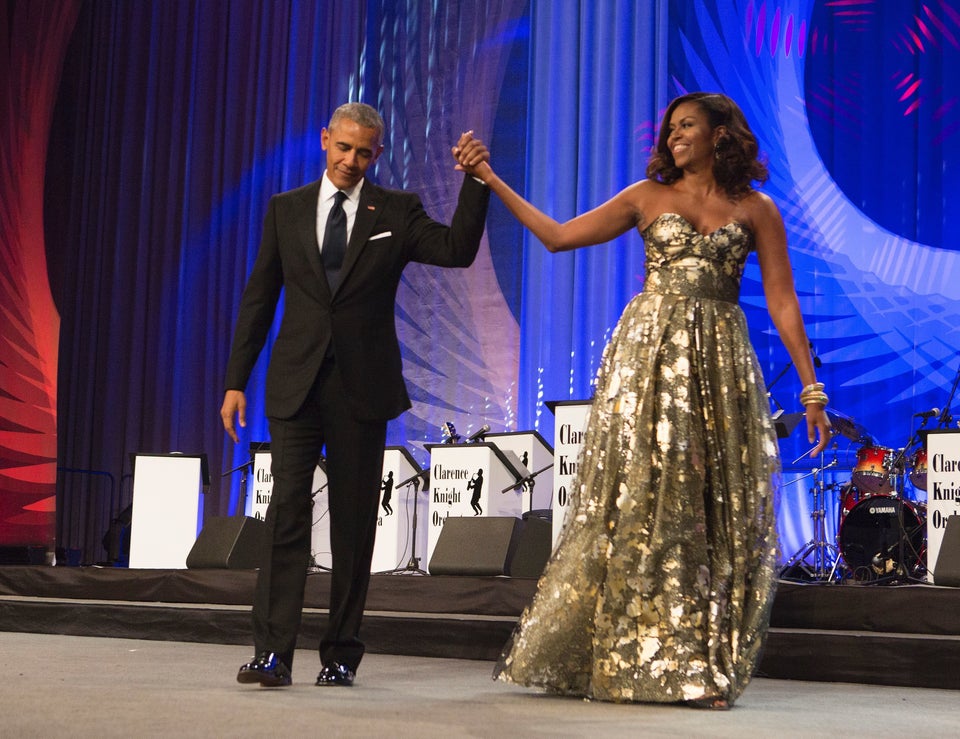 Michelle Obama's 2016 Style
Popular in the Community