Former first lady Michelle Obama said again on Thursday that she has no interest in running for office.
"It's all well and good until you start running, and then the knives come out," she said in Orlando, according to the Orlando Sentinel. "Politics is tough, and it's hard on a family. ... I wouldn't ask my children to do this again because, when you run for higher office, it's not just you, it's your whole family."
The Q&A session at the American Institute of Architects' annual conference was Obama's first public speaking engagement since President Barack Obama left office in January.
But Obama, a Harvard- and Princeton-educated attorney, has repeatedly said she's not interested.
"No," she said last year when asked by Oprah Winfrey if she'd run for office. "Look, that's one thing I don't do: I don't make stuff up. I'm not coy ... I'm pretty direct. If I were interested in it, I'd say it. I don't believe in playing games."
She cited her children then, as well.
"What people don't understand is that you run, their lives stop at any age. The next family that comes in here, every person in that family ― every child, every grandchild ― their lives will be turned upside-down in a way that no American really understands. And it's not for us to complain about it, so you don't hear complaints. But it is a truth, an actuality, that there is a weight to it."
In 2012, Barack Obama said during a joint interview on "The View" that the then-first lady would make a "terrific" president, but joked that she might not be suited for the job "temperamentally."
"No, it's absolutely true," Michelle Obama said. "It takes a lot of patience to be the president of the United States. I'm not that patient."
Before You Go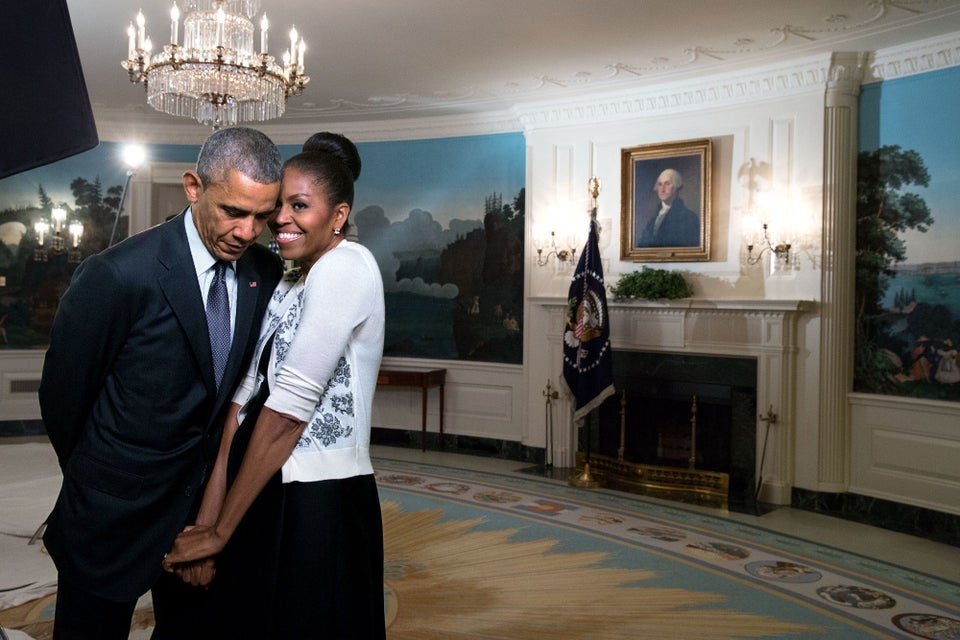 Barack and Michelle Obama's Sweetest Moments
Popular in the Community