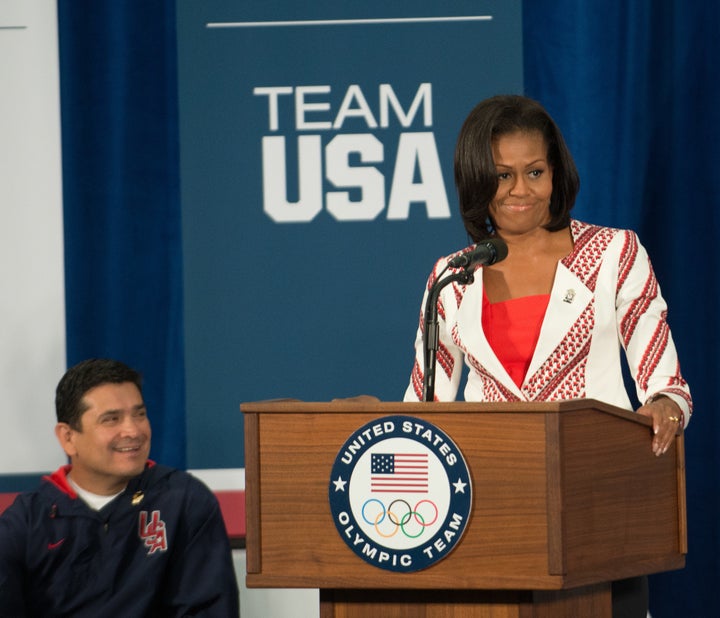 What's the best way to support Team USA? Dress like an American flag, of course!
Michelle Obama continued her theme-dressing trend when greeting the U.S. Olympic team at their homebase in East London today. As leader of the entire U.S. Olympics delegation, FLOTUS posed for pics with players and addressed the group from a podium in her best patriotic gear yet: a bright red peplum top and a white and red jacket that basically looked like a retro American flag.
Standing against a navy backdrop, Michelle Obama would have made Betsy Ross proud.
Either way, we're totally psyched to, 1. See Michelle Obama in an uber trendy peplum, and 2. See Michelle Obama at the Olympics! Later this morning, she slipped into more athletic gear and hit the soccer field for tug-of-war, tennis, soccer and fun times with David Beckham (for real). How cute is she in that blue-on-blue exercise top?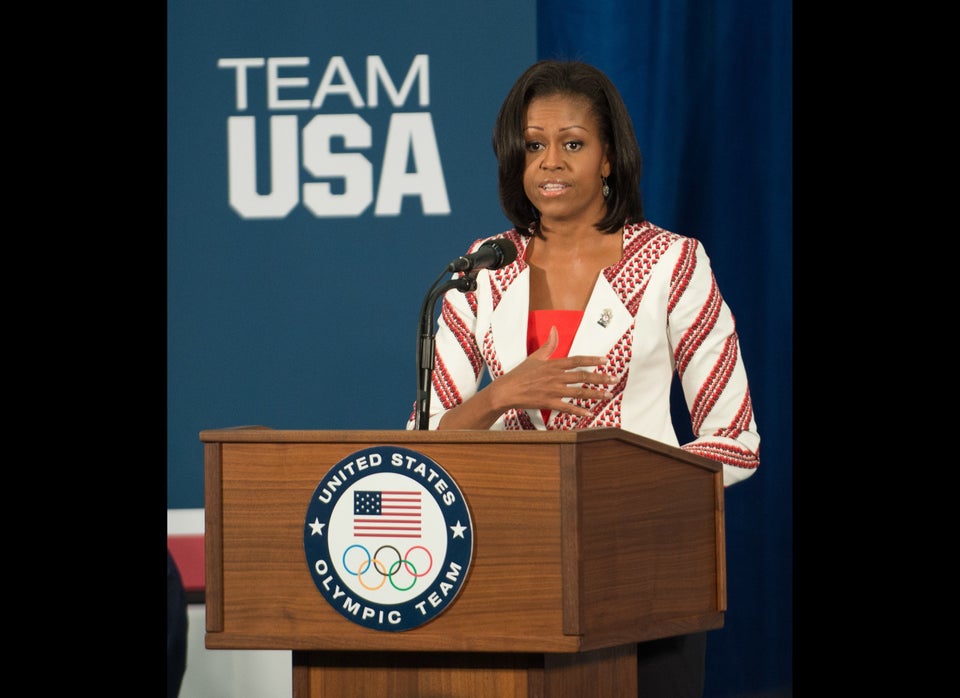 FLOTUS Greets Members of the 2012 Team USA