If you saw artist Amy Sherald's portrait of former first lady Michelle Obama and thought, "Tell me all the things about that gown," then you're in luck.
Sherald's portrait, unveiled on Monday at the National Portrait Gallery in Washington, features the former FLOTUS in a white gown with striped accents and geometric designs.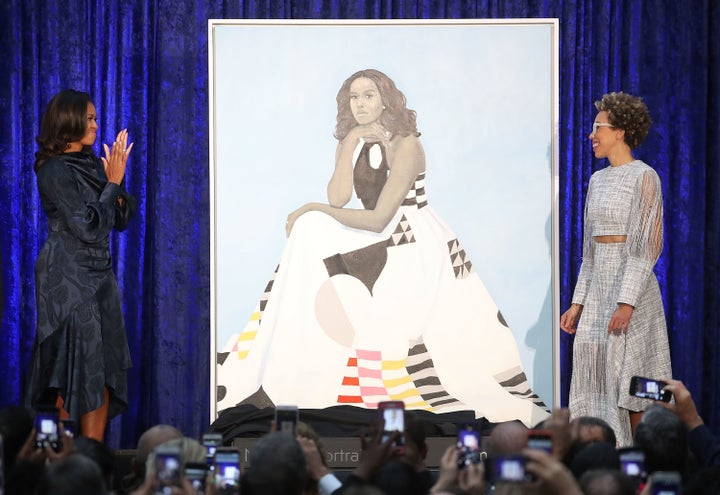 When Sherald spoke during the unveiling of her painting, she explained that the abstract pattern of the dress reminded her of the Dutch artist Piet Mondrian's geometric paintings.
"Milly's design also resembles the inspired quilt masterpieces made by the women of Gee's Bend, a small remote black community in Alabama where they compose quilts in geometries that transform clothes and fabric remnants into masterpieces," the artist said.
Michelle Smith, Milly's co-founder and creative director, loosely based the dress' design on this runway dress from the spring 2017 collection: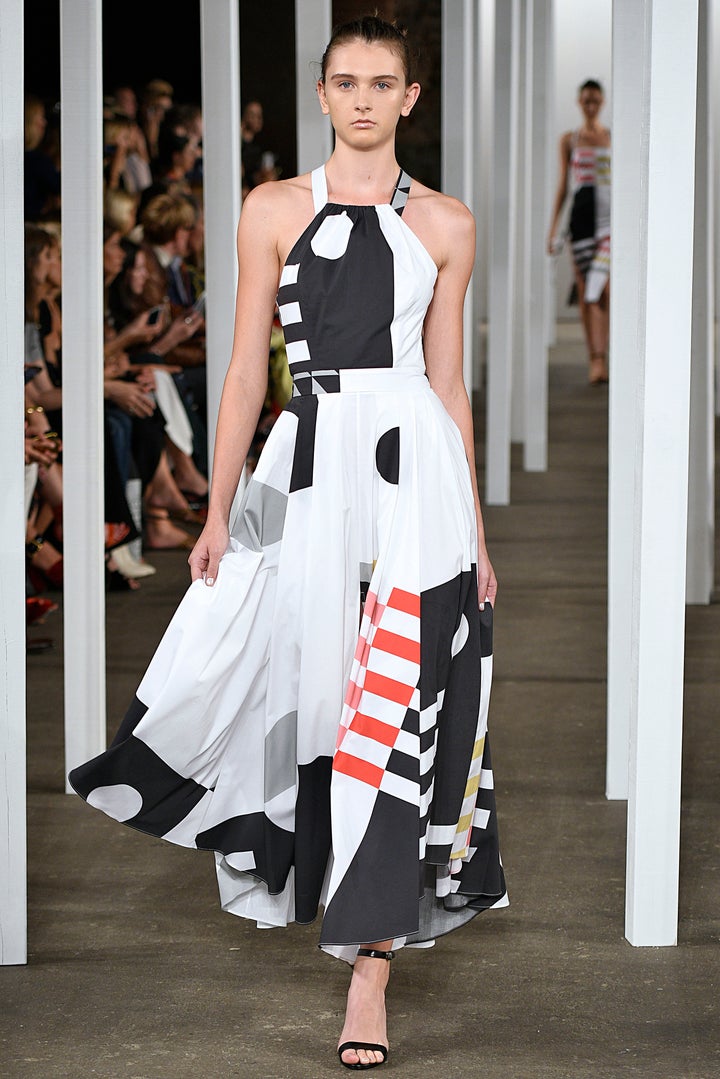 Milly's president and CEO, Andrew Oshrin, told HuffPost that the dress is an exclusive for Obama, so, no, you can't just go buy it right now.
Oshrin said both the former first lady and Smith's design "were inspirational for our family."
Obama "epitomizes elegance, sophistication, modernity, and inclusiveness, which are core values for our brand," Oshrin said. "I could not be prouder of Michelle [Smith] and our brand, Milly for this honor."
Smith said in a statement to HuffPost that "it was an absolute honor to work on Mrs. Obama's dress for her official presidential portrait."
"I dressed Mrs. Obama on several occasions while she was in office, and am so grateful to create something that she will forever be remembered in by future generations," she said. "The modern silhouette of the dress perfectly reflects her forward-thinking sensibility, and I'm thrilled that I get to be a little part of what was such a ground-breaking an positive presidency."
This article has been updated to include Michelle Smith's statement.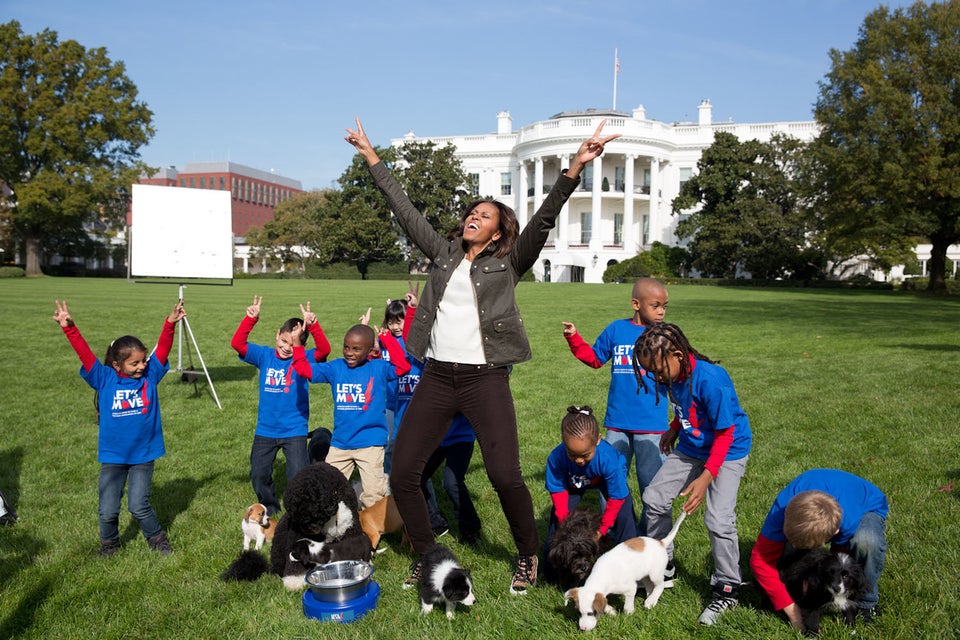 Michelle Obama
Popular in the Community