Former first lady Michelle Obama's official portrait continues to live up to her reputation.
In a tweet, the Washington gallery said it was relocating her portrait, created by artist Amy Sherald, to the museum's third floor in the 20th Century Americans exhibition. It was originally featured in the same exhibition on the gallery's first floor.
This new space, the gallery said, provides "a more spacious viewing experience" for Obama's stunning image.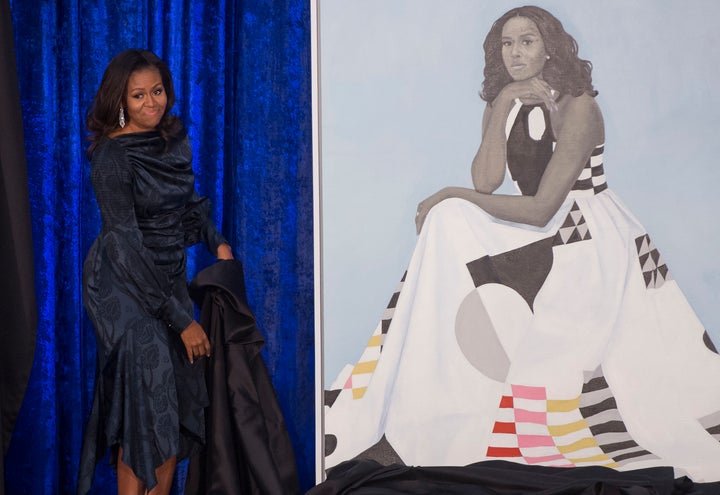 Sherald, a Baltimore-based artist, portrayed Michelle Obama as "both confident and approachable," while wearing a custom-made gown by the brand Milly, according to the National Portrait Gallery.
The Obamas' portraits have drawn awestruck crowds to the Smithsonian's Portrait Gallery ever since they were unveiled in February.
The museum received more than 176,700 visits last month, making it the gallery's busiest month in three years, with nearly 45,000 visits last weekend (Thursday to Sunday) alone.
Former President Barack Obama and Michelle Obama chose black artists to put their images on canvas, making Sherald and Kehinde Wiley the first black artists to paint official portraits of a U.S. president and first lady.
Both Sherald and Wiley have told HuffPost that their works examine black American identity while depicting their subjects in whimsical and colorful ways.
At the portraits' unveiling, Michelle Obama said she hoped this image of her would inspire young girls and girls of color to pursue their highest dreams.
"I'm also thinking about all the young people ― particularly girls and girls of color ― who in years ahead will come to this place and they will look up and they will see an image of someone who looks like them hanging on the wall of this great American institution," Obama said on Feb. 12.
And she was able to see this come true this month when a photo of a 2-year-old girl staring at her portrait in total awe went viral. Obama later arranged to meet the girl, Parker Curry.
"Parker, I'm so glad I had the chance to meet you today," Obama wrote later on Instagram. "Keep on dreaming big for yourself...and maybe one day I'll proudly look up at a portrait of you!"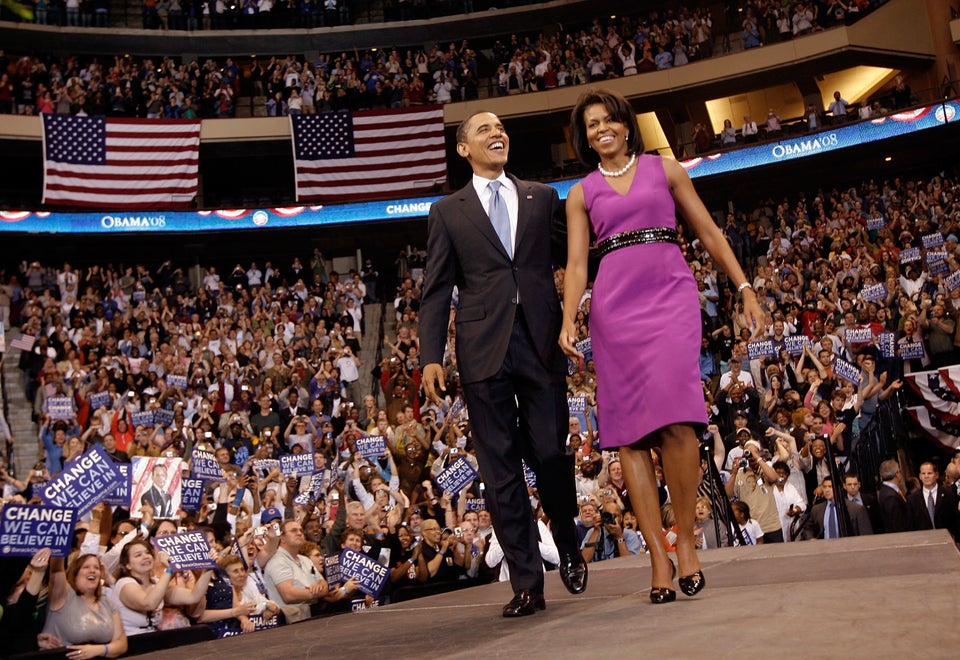 Michelle Obama Wearing American Designers
Popular in the Community