First lady Michelle Obama shared a laugh with Laura Bush on Tuesday while describing some of the restrictions of White House living.
Speaking with her predecessor at the first annual African First Ladies Summit in Dar es Salaam, Tanzania, Obama talked about life inside 1600 Pennsylvania Ave. and the challenges of focusing on issues when others are more concerned with fashion.
"There are prison-like elements, but it's a really nice prison," Obama said. "You can't complain. There are confining elements."
Obama prefaced that comparison by saying the wives of world leaders "have probably the best job in the world, because while our husbands ... have to react and respond to crises on a minute-to-minute basis, we get to work on what we're passionate about."
"We take our bangs and we stand in front of important things that the world needs to see. And eventually people stop looking at the bangs and they start looking at what we're standing in front of," the first lady said.
She is not the first White House resident to compare living within its walls to a form of incarceration. President Harry Truman called it a "glamorous prison" and "the great white jail."
The African First Ladies Summit, organized by the George W. Bush Institute, was a meeting of 10 of Africa's first ladies. With the theme "Investing in Women: Strengthening Africa," it was designed to empower women throughout the continent.
"Women are the ones who care for their family's health, who see to it that their children are educated, and in many cases provide vital economic support for their family," Laura Bush said in her introduction. "Educated girls are less likely to marry early. They are more likely to understand how to protect their own health and bear healthy children and are better equipped to contribute to the economy with good jobs."
CORRECTION: An earlier version of this story said that moderator Cokie Roberts introduced the topic of the White House as a prison by saying Martha Washington had once made such a comparison. In fact, Washington was more broadly comparing the role of first lady to being a prisoner. Abigail Adams was the first first lady to live in the White House.
Before You Go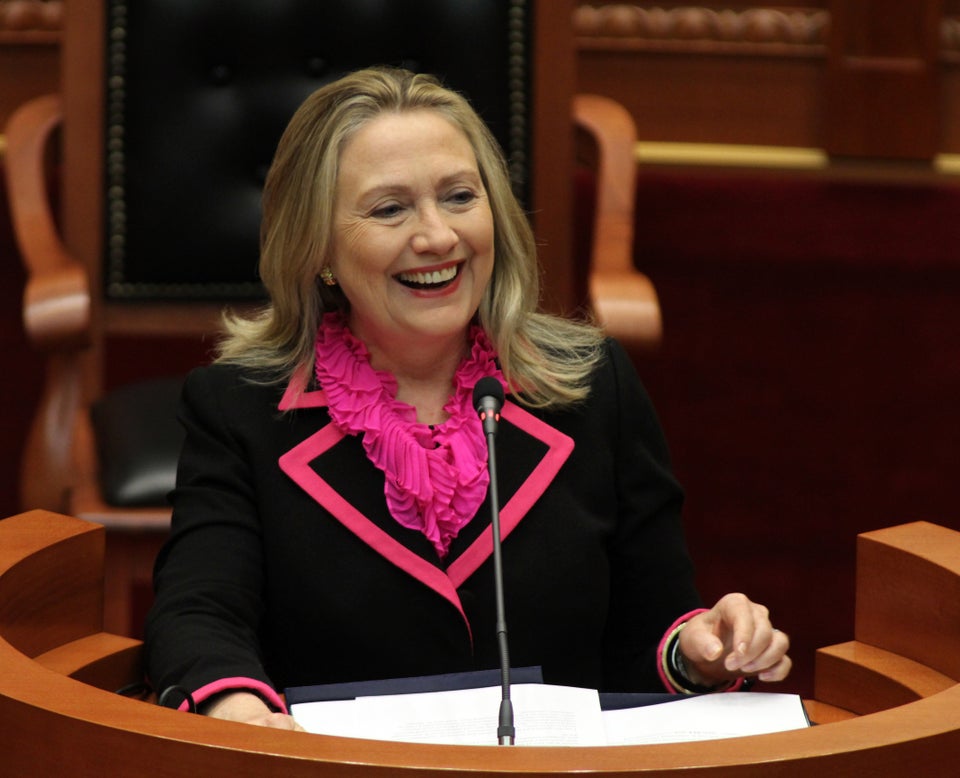 Which Women Might Run In 2016?
Popular in the Community