The Obamas touched down in the U.K. on Friday, and wasted no time visiting with Queen Elizabeth II on the heels of her 90th birthday celebrations yesterday.
Michelle Obama was dressed to the nines (as usual) in an Oscar de la Renta dress and Narciso Rodriguez coat. But most importantly, the entire outfit was purple.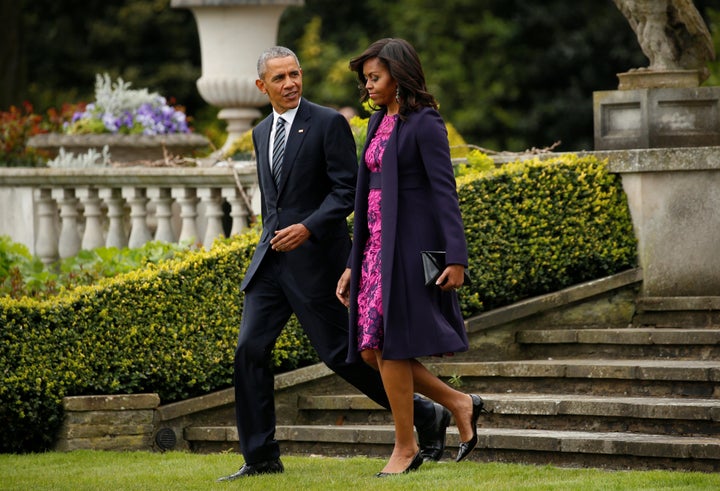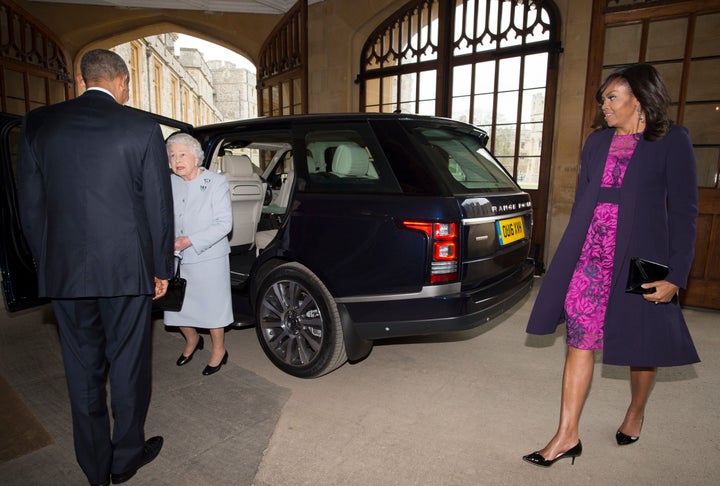 The sentiment wouldn't be too far off. After all, the president released a touching statement on the iconic musician's death and his influence on both him and Michelle.
"Few artists have influenced the sound and trajectory of popular music more distinctly, or touched quite so many people with their talent. As one of the most gifted and prolific musicians of our time, Prince did it all. Funk. R&B. Rock and roll. He was a virtuoso instrumentalist, a brilliant bandleader, and an electrifying performer," he wrote.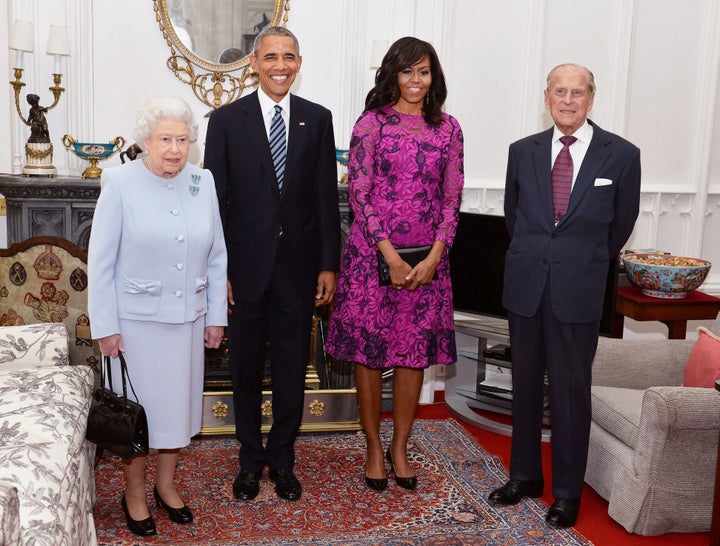 If it is just a coincidence, it's hardly the only one. Many people were confused Thursday when both Niagara Falls and Toronto's CN Tower were lit up purple to honor the queen and not, as so many thought, in tribute to Prince.
Even if all the purple is just for her majesty, it's safe to say she's sharing it with musical royalty just fine.