Michelle Obama wore red gloves for the arrival of President Hu Jintao on Wednesday morning--significant because red symbolizes good luck in Chinese culture, and is prominently featured on China's flag.
See the slideshow below for other splashes of red at the arrival ceremony. President Obama wore a red tie. Sasha Obama (who may have been attending with her class?) wore red pants.
According to Wikipedia, "Red, corresponding with fire, symbolizes good fortune and joy. Red is found everywhere during Chinese New Year and other holidays and family gatherings. A red envelope is a monetary gift which is given in Chinese society during holiday or special occasions."
Mrs. Obama also used the occasion of China's state visit to introduce a new designer to her repertoire: London-based designer Roksanda Ilincic, according to WWD. The first lady wore a duchess silk satin and beaded wool dress and wool coat from the Fall 2010 collection.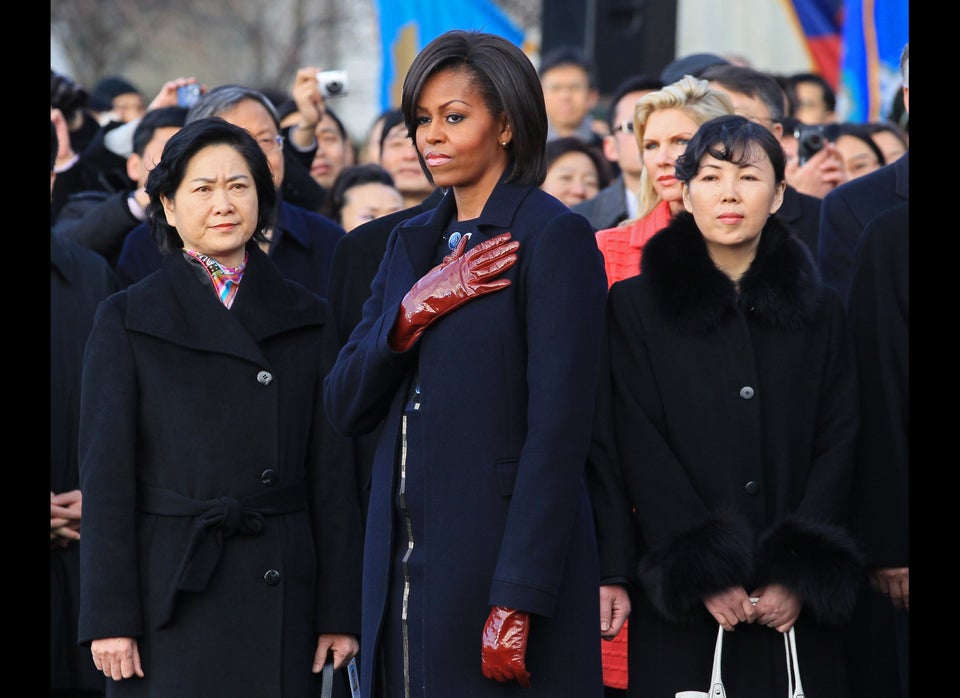 Related