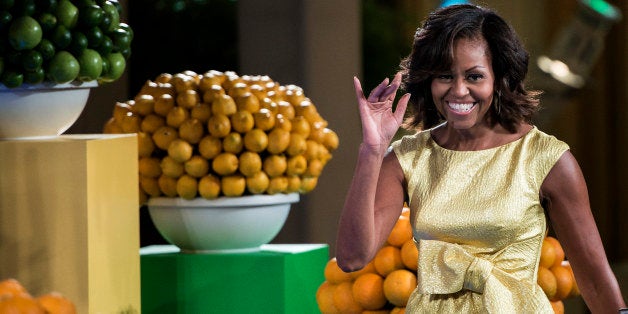 Michelle Obama is planning to reach out to the Hispanic community in a 'giant' way.
"Forty percent of Hispanic children are overweight and 50 percent are on track to develop diabetes," Obama said in her NCLR speech. "While food might be love, the truth is we are loving ourselves and our kids to death. We need to step up, we need to start questioning the behaviors and beliefs that are making our kids sick."
Obesity among Hispanics is higher, in fact. In 2010 the Office of Minority Health found that U.S. Hispanics were 1.2 times more likely to be obese as non-Hispanic whites.
The First Lady intends to address obesity and more on the Spanish-language variety show this Saturday, which will be broadcast on Univision from 8 p.m. to 11 p.m. (EST).
BEFORE YOU GO
PHOTO GALLERY
5 Don Francisco Parodies