Reason #932857 we love the holidays: first lady style is always well-documented. Just yesterday, in fact, our own Michelle Obama and Britain's Samantha Cameron stepped out (separately, unfortunately) to ring in the holidays alongside their respective nation's children.
After trying her hand at Hannukah dressing on Thursday, Mrs. O visited the Children's National Medical Center to read The Night Before Christmas to the youngsters. For obvious/adorable reasons, Bo came along and sat on FLOTUS' lap while the children looked on. Michelle opted for a festive green silk dress and knee-high black boots for the occasion.
It's already T minus 10 days until Christmas (and, sadly, there's just one more night left of Hannukah), so we hope the two ladies can squeeze in a few more fashionable holiday photo ops before the big day. Of course, there's still the question of what they'll choose to wear to ring in the new year after that. But we're getting a little ahead of ourselves here.
Check out photos of Michelle Obama and Samantha Cameron sharing some holiday spirit with cute kids below.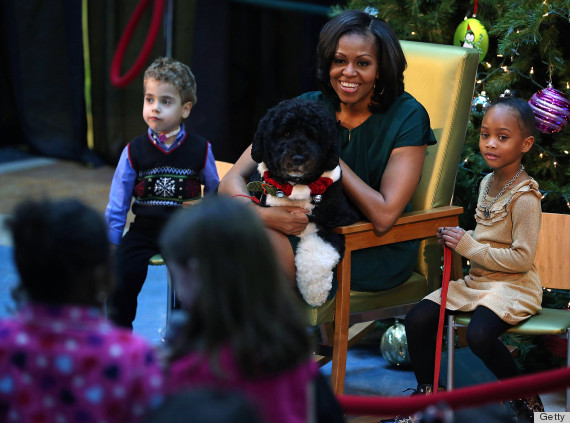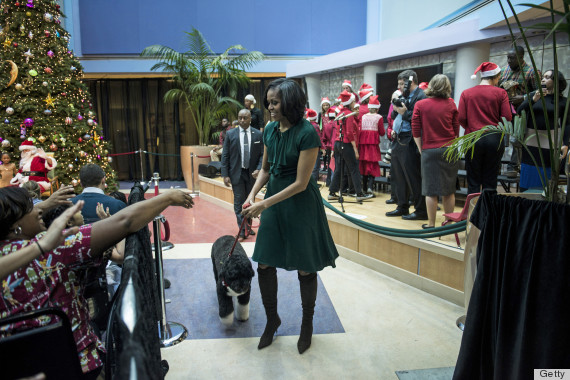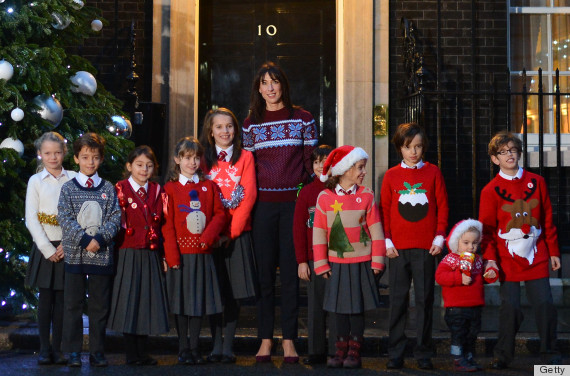 Check out some first lady hairstyles!