Former first lady Michelle Obama on Friday criticized Trump administration efforts to roll back her signature program to provide healthy school lunches, asking parents why anyone would want their kids to eat unhealthy food.
Obama, speaking at a health conference in Washington, didn't mention Trump by name, but asked why school lunches had become a partisan issue.
"You have to stop and think, 'Why don't you want our kids to have good food at school? What is wrong with you?' And why is that a partisan issue?" Obama said. "Moms, think about this: I don't care what state you live in, take me out of the equation ― like me, don't like me ― but think about why someone is OK with your kids eating crap."
Agriculture Secretary Sonny Perdue announced this month that the Trump administration would undo requirements that school cafeterias serve whole grain and reduce the amount of sodium in lunches. Purdue also said he would allow flavored, 1-percent fat milk in cafeterias.
As first lady, Obama championed the requirements that schools serve healthy foods. She said allowing unhealthy foods at schools is against the interests of children.
"Because here's the secret: If somebody is doing that, they don't care about your kid, and we need to demand everyone to care deeply about our kids," she said.
Before You Go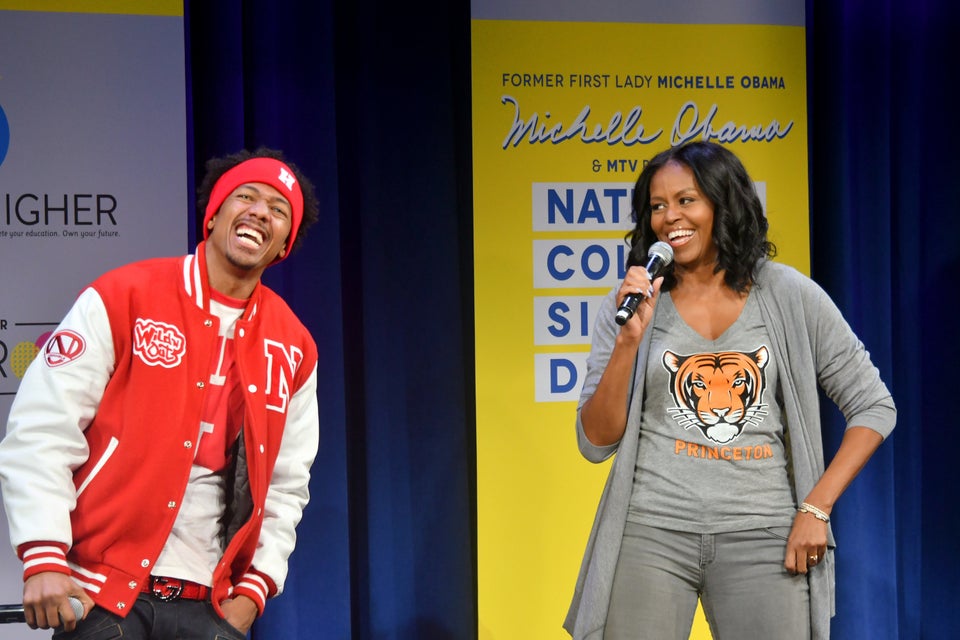 Michelle Obama's College Signing Day 2017
Popular in the Community