First lady Michelle Obama spoke about her own experiences with sexism during a speech on the power of education and her "Let Girls Learn" initiative in Argentina on Wednesday.
Obama spoke about how she had teachers who "would call on the boys instead of the girls, even though the girls had better grades," and would ask her brother about his career ambitions while asking her what kind of man she wanted to marry.
"As I got older, I found that men would whistle at me as I walked down the street, as if my body were their property, as if I were an object to be commented on instead of a full human being with thoughts and feelings of my own," Obama said. "I began to realize that the hopes I had for myself were in conflict with the messages I was receiving from people around me."
Obama said the comments made her question herself, telling the crowd she had doubts for years, until one day she grew tired of worrying about what others think.
"I decided not to listen to the voices of those who doubted or dismissed me. Instead, I decided to listen to my own voice," she said.
Obama previously spoke about her experiences with sexism on International Women's Day, saying that "like most women, I know what it feels like to be overlooked."
Obama launched the "Let Girls Learn" initiative in March 2015 with Akie Abe, the wife of Japanese Prime Minister Shinzō Abe. The two women said their partnership would aim "to educate girls across the globe."
President Barack Obama and the first lady traveled to Argentina Wednesday after a historic two-day trip to Cuba.
Watch Michelle Obama's speech above.
Before You Go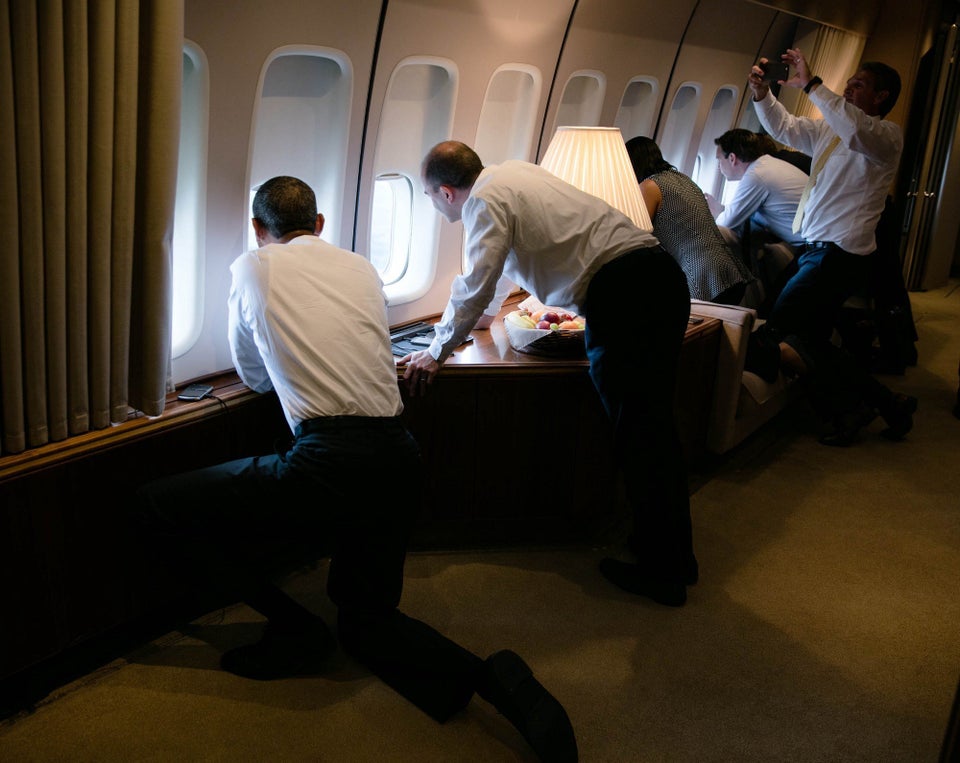 White House Photographers Document Obamas In Cuba