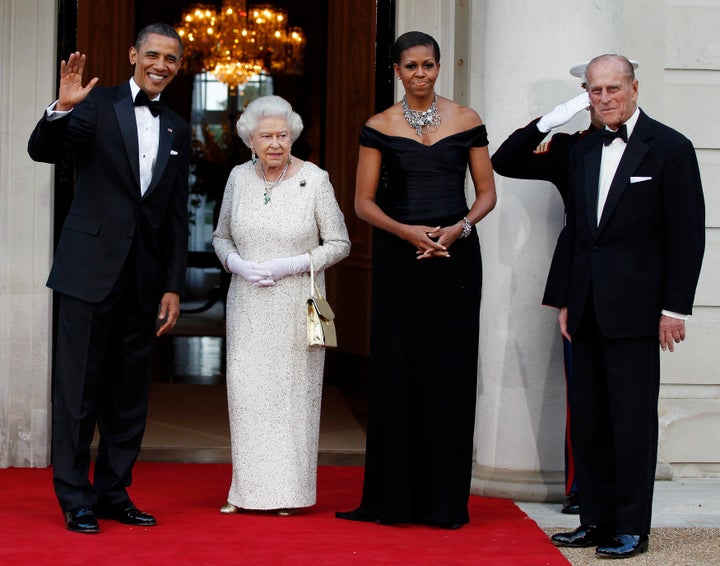 The former first lady recently recounted the time a few years ago when the Obama family slept over at Buckingham Palace with Queen Elizabeth and Prince Philip. Though the palace has a little more history than the White House, Obama said the U.S. president's residence definitely has better food.
"I don't want to insult anybody, but American food is just better," Obama said at Klick Health's Muse event in New York City on Tuesday. She admitted, though, that the palace has "better china."
"When we were served at the state dinner – you know how we have chargers and they're gold, so you sit down, and everything is gold," she said, according to People. "The plate that I thought was the charger, that was the plate. They put food on the gold charger because that was their plate. I said, 'You win. You win on the plates. You got us beat.' Their rose garden? Much bigger."
Obama has opened up about the family's "sleepover" at the palace before, in an interview with Stephen Colbert. Her memory of the food was a little bit fonder then.
"They hosted us for the state dinner. When you're the guest country you stay at Buckingham Palace," she said on "The Late Show" in 2016. "I do remember ordering french fries at the palace, they were good. They were some good fries."
During the Obamas' most recent official trip to England in 2016, the two got to spend some time with Prince George.
Given their friendship with the royal family ― and the former president's clear bond with Prince Harry ― it's thought that the Obamas will be invited to the royal wedding on May 19 (as long as it doesn't offend President Donald Trump). The former president made sure to wish the couple well on their engagement back in November.
"Michelle and I are delighted to congratulate Prince Harry and Meghan Markle on their engagement," Barack Obama tweeted. "We wish you a lifetime of joy and happiness together."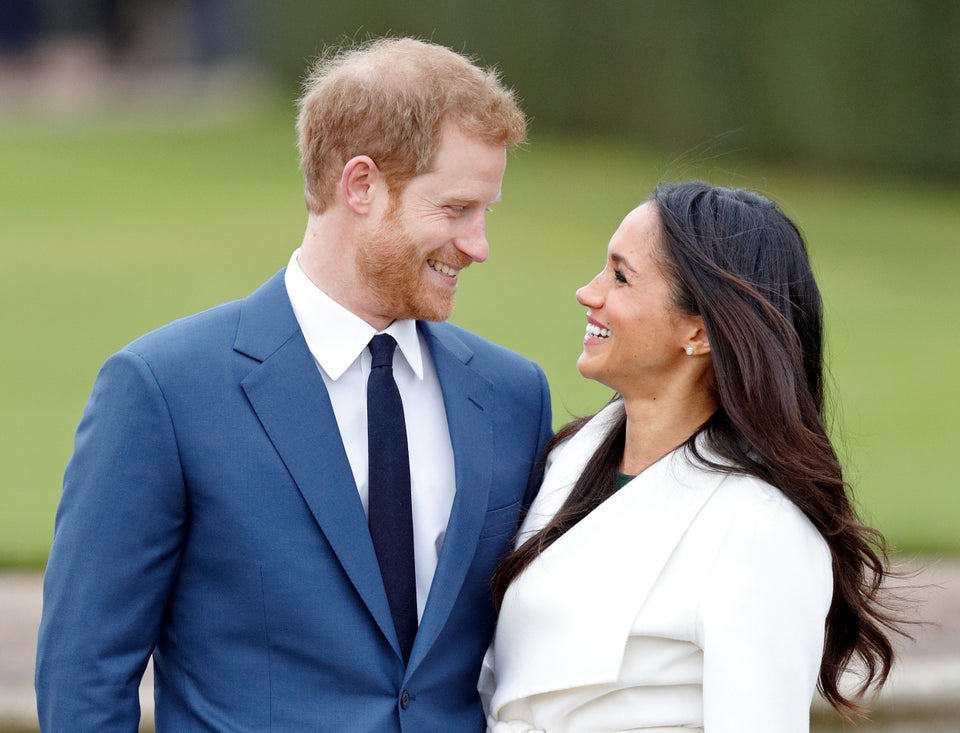 Prince Harry and Meghan Markle Photos