When we started feeling overwhelmed by our schedules and unsure about the future ('twas that sort of day), we just took one look at FLOTUS' patchwork print dress and suddenly everything felt OK.
Today the first lady was in Virginia, speaking at campaign events in Richmond and meeting with young kids at the Ron Rosner Family YMCA in Fredericksburg.
For her day on the trail she chose a colorful sleeveless dress that fell right below her knee, flaring out above the waist for a classic A-line shape. In short, it was just the kind of dress we know and love from the first lady: colorful, full of mixed prints, unfussy yet feminine and without those annoying sleeves to slow you down.
In short, just FLOTUS being FLOTUS. And for that we're super grateful.
Check out Michelle's campaign outfit below.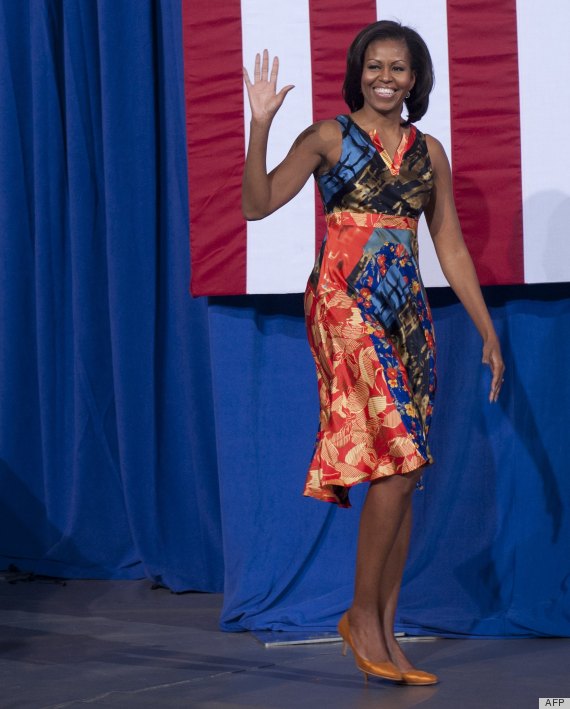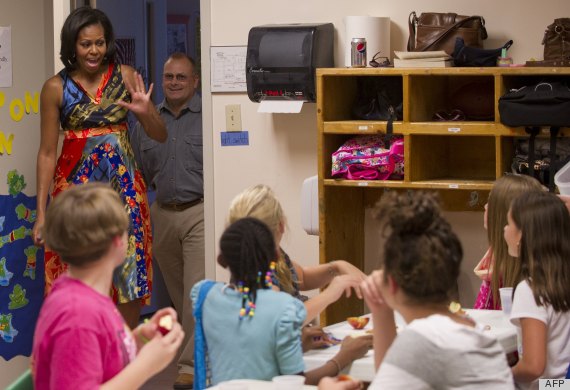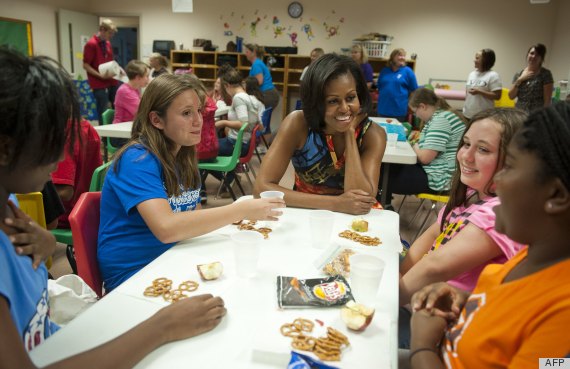 See what else Michelle has worn this year!