Well, this looked like a smashing good time.
Michelle Obama christened a new Navy submarine Saturday at a shipyard in Connecticut. Obama was on hand to christen the submarine herself (she serves as the vessel's sponsor), in the traditional way of smashing a bottle of alcohol on its side.
Maybe we're more used to seeing FLOTUS playing with her food than her booze, or maybe it's the look on her face once she finally gets the bottle to smash, but the whole thing is pretty amazing to watch.
As if the sheer image of FLOTUS cracking a bottle open wasn't badass enough, the outfit she chose to crack it in is as well. Who else would rock a chic black coat and a navy dress with high heels to a shipyard? No one.
Champagne has never looked so chic. Way to go, FLOTUS!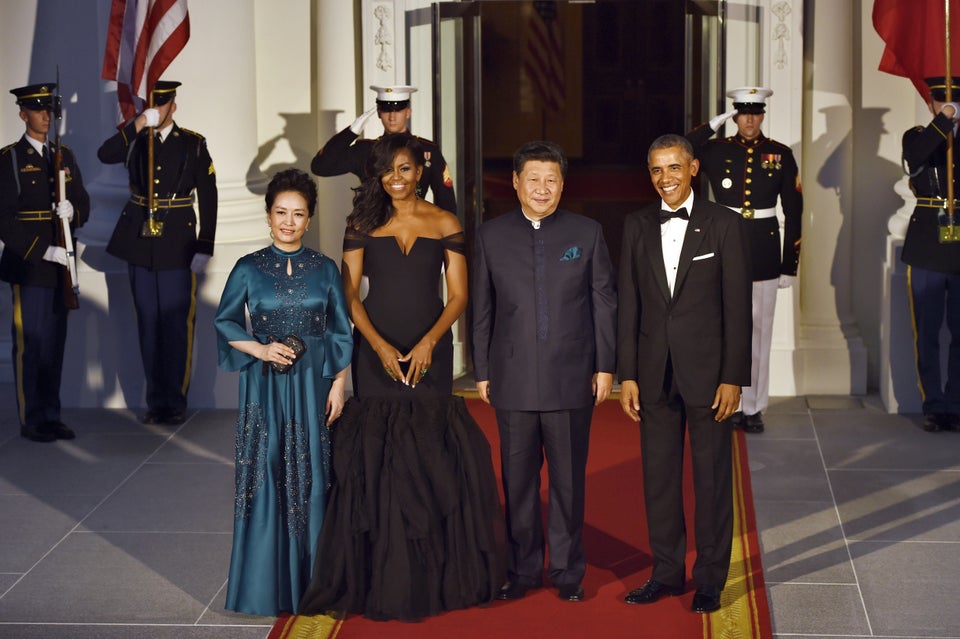 FLOTUS Chinese State Dinner Dress