It turns out FLOTUS goes hard at SoulCycle, the Instagram-friendly, cult-like spin class that's a favorite among celebs and civilians alike.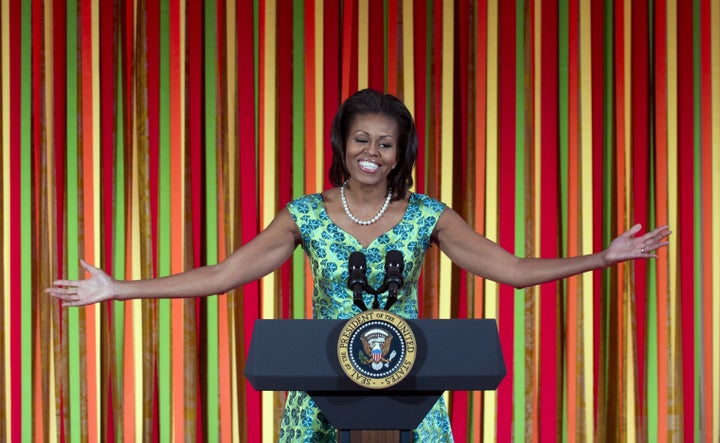 Along with her Beyonce fandom and Target shopping trips, Obama's spinning habit means even more shared tastes and tendencies. Unlike most of us, however, Obama schedules private sessions on the bike "away from security risks and photo opportunities," the Times reported. Friends, aides and sometimes even her daughters join her, according to the paper.
If there's anything to take away from the news of Obama's SoulCycle habit, it's a reminder that switching up your fitness routine and giving a workout trend a go are great ways to keep things interesting. Having an arsenal of exercises, whether it includess spinning, running, walking or kickboxing, will keep you brain and your body engaged for those stress-relieving sweat sessions.
But if SoulCycle isn't convenient or affordable for you, allow FLOTUS to offer another great mix-it-up routine: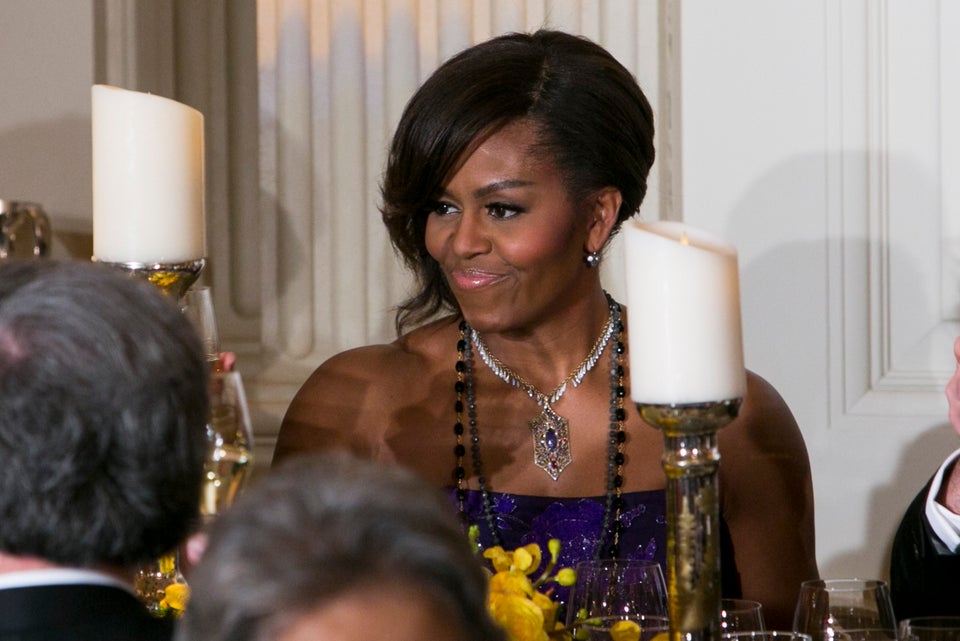 12 Trends To Copy From Michelle Obama