Michelle Obama will command the spotlight at the Democratic National Convention in Charlotte, N.C. on Tuesday night.
The first lady will deliver her speech in the 10 p.m. ET hour, according to the podium schedule released by the 2012 Democratic National Convention Committee. When she takes the stage, the president will be back in the nation's capital with their daughters.
"I hope they watch [my speech] at home," Michelle Obama told Entertainment Tonight in an interview on Monday. "But if there's homework, I'm not going to get too upset about that."
"We have always structured our lives where our kids come first and their involvement in politics is at their own discretion," the first lady said. "They're living normal teenage lives and that's exactly how Barack and I would want it."
Michelle Obama herself ruled out a run for political office during the interview. She also said that while she did not watch Clint Eastwood's bizarre speech at the Republican National Convention last week, she heard the actor's remarks were "memorable."
Below, photos of Michelle Obama at the Democratic National Convention in Charlotte.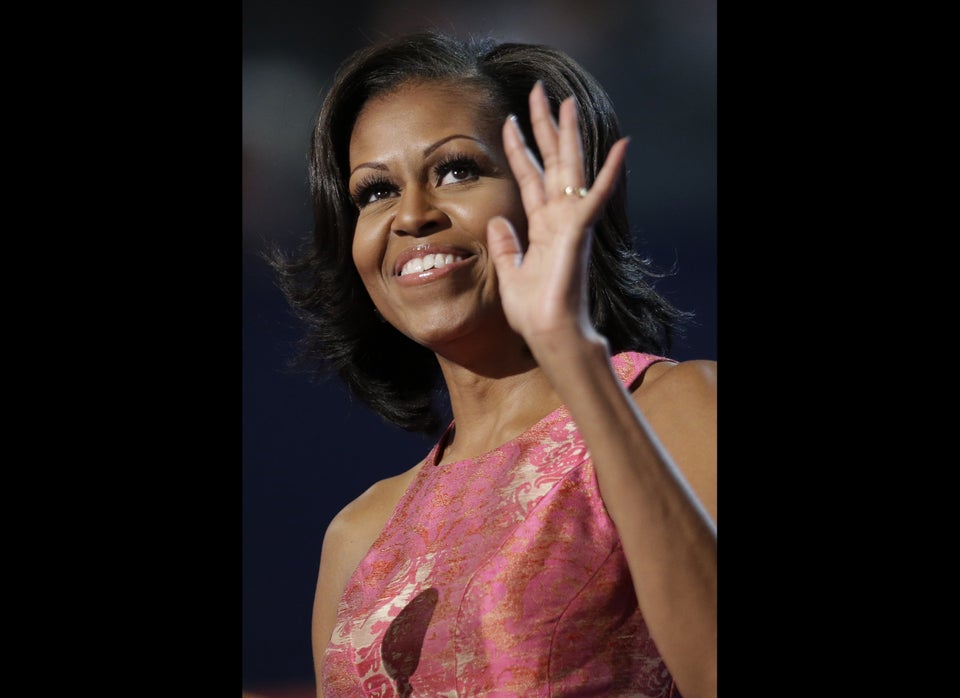 Michelle Obama At The Democratic Convention
Popular in the Community