It was the first time a U.S. president has hosted Canada's prime minister at a state dinner since 1997. There was poutine! There was Canadian whisky! There was butterscotch ice cream! And there was FLOTUS, in a stunning Jason Wu gown.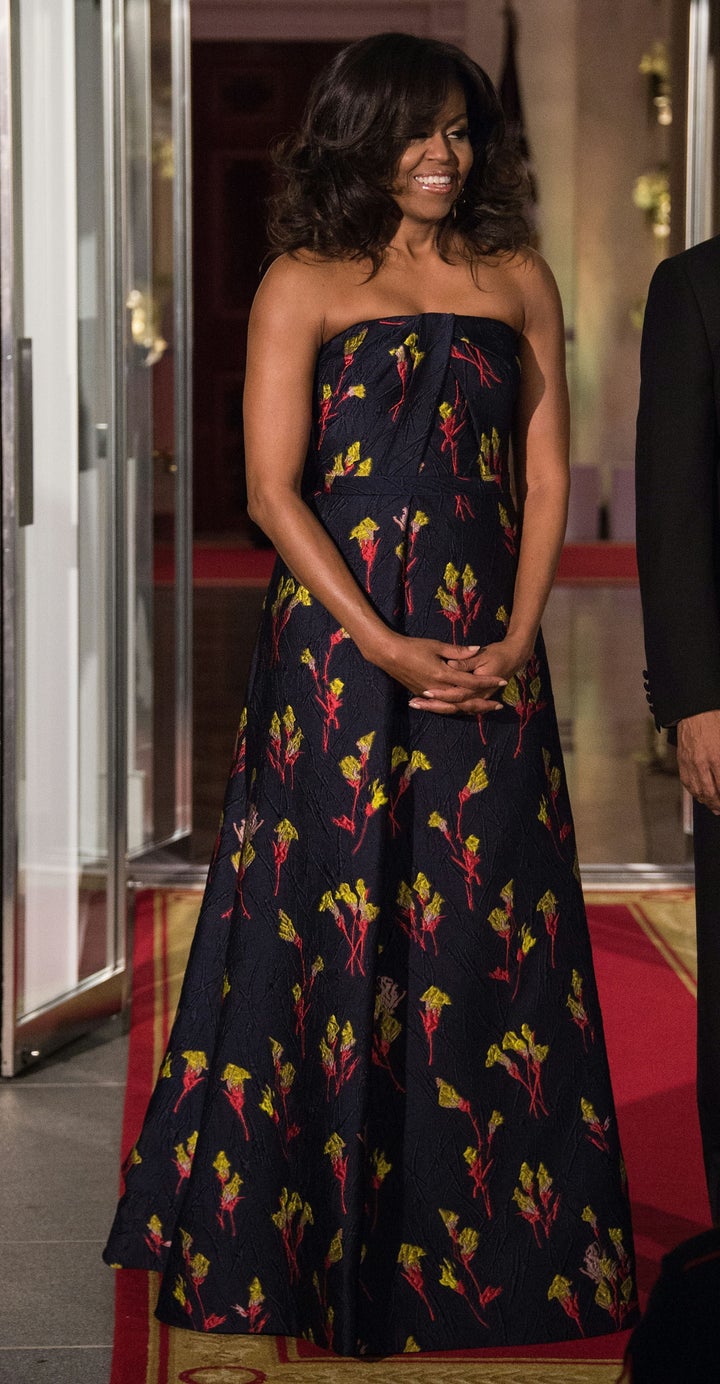 The custom-made strapless dress, which appears to be embroidered with a colorful, floral pattern, looked absolutely beautiful paired with a loose hairdo just a bit shorter than her cut at the China state dinner last year. While the first lady has worn designs by Wu in the past, the choice is especially notable for the Canadian dinner, as Wu was raised in Canada.
Obama's dress wasn't the only style win of the night.
Sophie Trudeau looked absolutely stunning in a fuchsia gown with pink and orange beaded detailing by Canadian designer Lucian Matis that almost coordinated with the first lady's as they posed for photos together.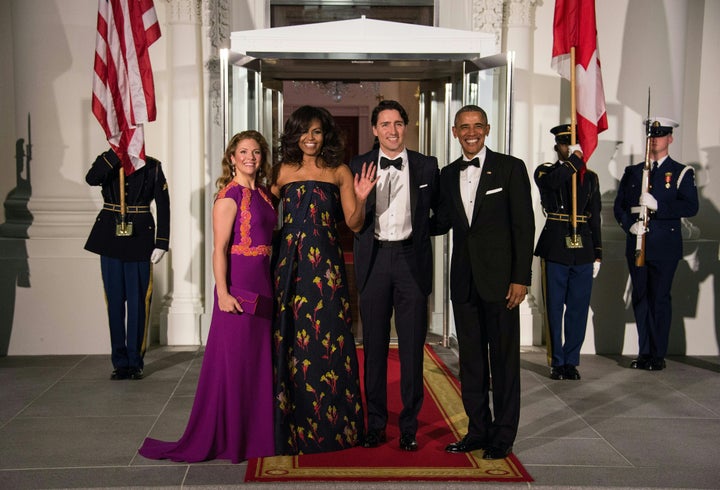 Sigh. To be a fly on that fancy, fancy wall.
CORRECTION: An earlier version of this story misspelled the name of the Canadian designer who created Sophie Trudeau's gown. The dress was designed by Lucian Matis.
Before You Go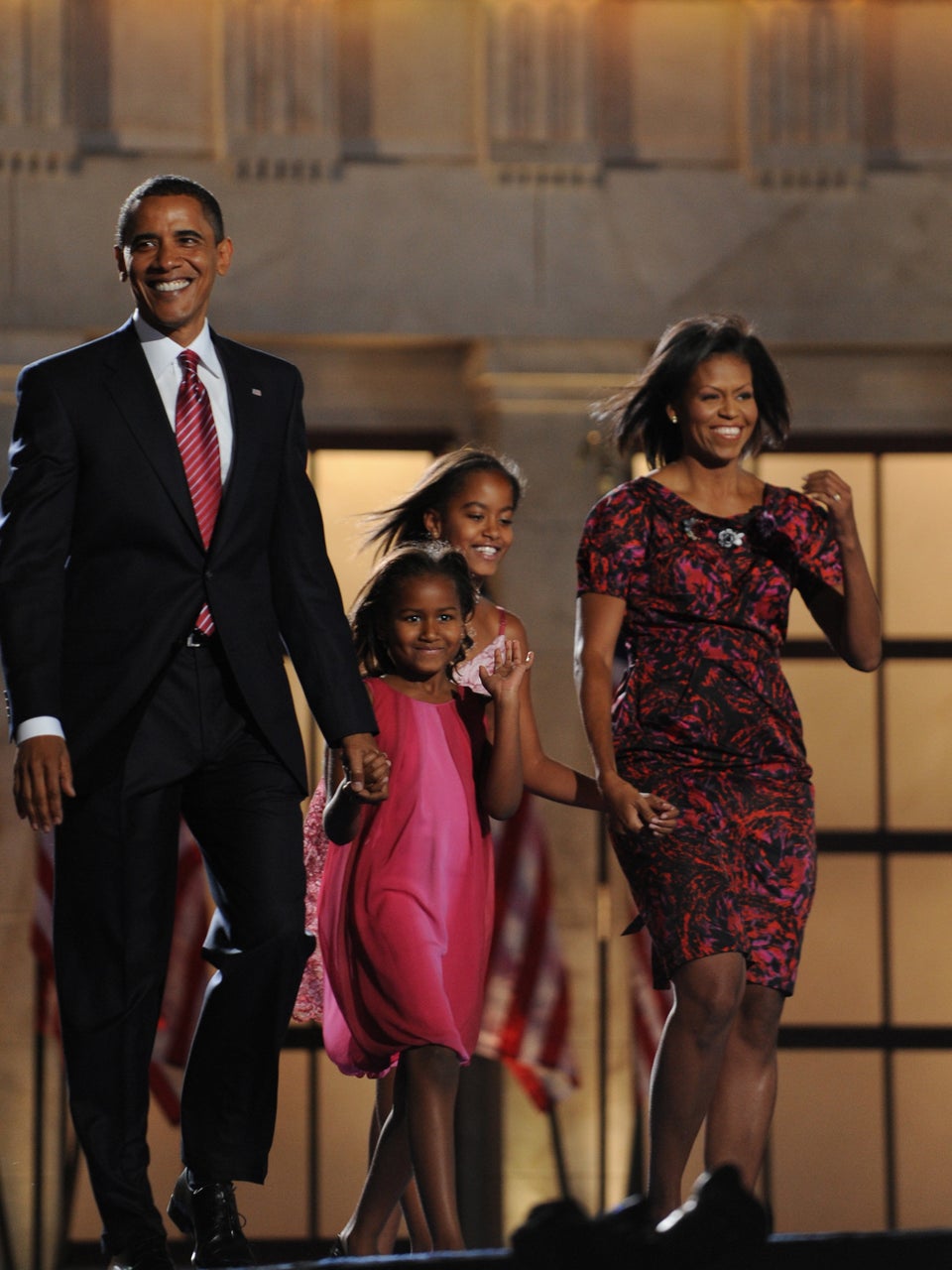 Michelle Obama's 52 Best Outfits