The first lady appeared on "The Late Show With Stephen Colbert" Monday night, looking as chic as ever in a colorful peplum top (with a lower cut than we're used to seeing her in!) and black pants.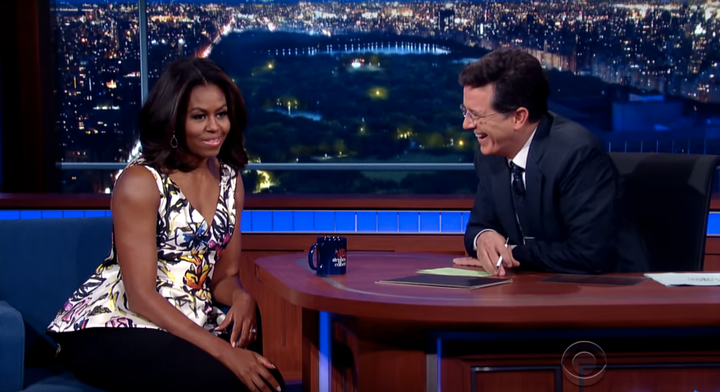 When asked what she looks forward to doing at the end of the term, FLOTUS' response was much more human than we anticipated.
"I want to do little things like, you know, open a window," she said, garnering laughs from the audience and making us fall more in love with her than we were before.
Obama visited the show to talk about her #62MillionGirls initiative, which aims to create awareness around the fact that 62 millions girls around the world are not in school.
FLOTUS announced the effort at the Global Citizen Festival on Saturday as part of her "Let Girls Learn" campaign, which works to ensure all girls have equal opportunity to proper education. The initiative is something she and President Barack Obama have always felt passionately about, and will continue to focus on once they leave the White House in 2016.
Obama also shared an adorable photo from her visit to the show on Instagram, thanking Colbert for his support of the campaign.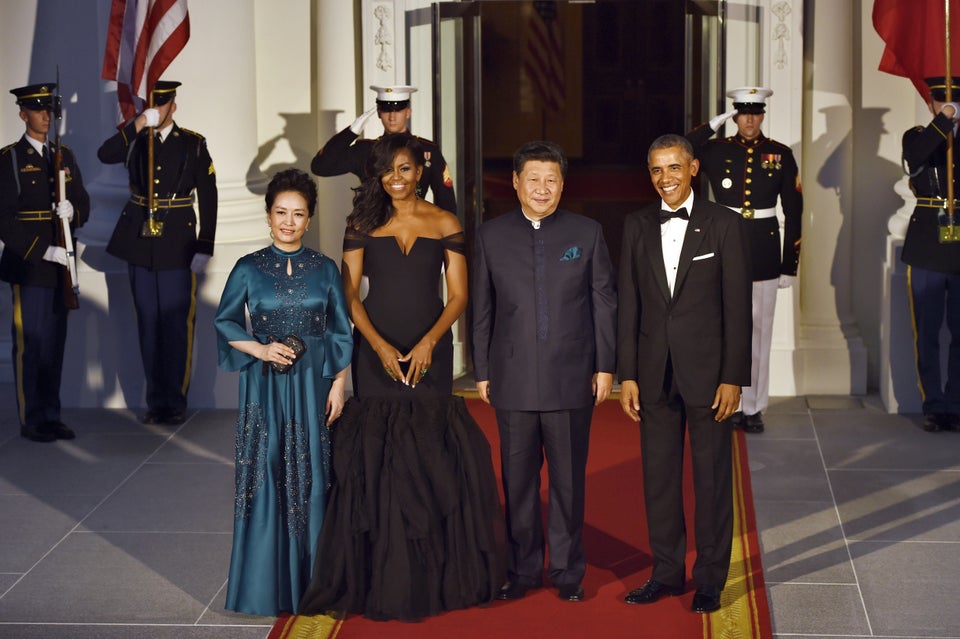 FLOTUS Chinese State Dinner Dress
Related