WASHINGTON ― First Lady Michelle Obama was moved to tears after hearing a group of young poets share their work at the White House on Thursday.
Standing underneath a portrait of Abraham Lincoln in the State Dining Room, the five 2016 National Student Poets read their work as Obama sat in the audience listening. Their poems touched on a wide range of subjects, including the effects of Hurricane Katrina, the loss of a native language and the false pretenses of religious radicalism.
After the Class of 2016 read their work, poets who had the honor in previous years gave a group performance on how the National Student Poets Program had changed them.
When it was over, Obama came to the lectern and said, "I'm going to cry."
"If we ever wonder whether what we do makes a difference, it does," she said, holding back tears. "Thank you, everyone, for all of this, thank you guys, I'm so proud of you."
During her introductory remarks, Obama spoke about the power of poetry, even reminding the students that before Lin-Manuel Miranda opened the hit musical "Hamilton," he performed a number from the show at a White House poetry event in 2009.
For the first time, the annual event for the National Student Poets also highlighted the work of the Spoken Word Ambassador Program, meant to "recognize students who demonstrate an exceptional ability to tell stories, to critically and creatively analyze their worlds, and to present that information in a way that is accessible to large and diverse audiences," according to the White House.
Obama said the students were "living, breathing proof of the power of poetry to transform people's lives."
"We all know that being a kid today can be a little hard. It can be tough, especially when you're a teenager and you're dealing with emotions and experiences that can be overwhelming, to say the least," she said. "It's tempting at this age to just close down and shut out the rest of the world, especially when the world can feel so ugly at times. But for so many people, poetry can help them open up."
The National Student Poets Program recognizes five poets in grades 10 and 11 and their original work each year. The program's website describes it as "the country's highest honor for young poets." Obama said Thursday that the program had received over 70,000 submissions and chosen 20 poets since 2011.
Before You Go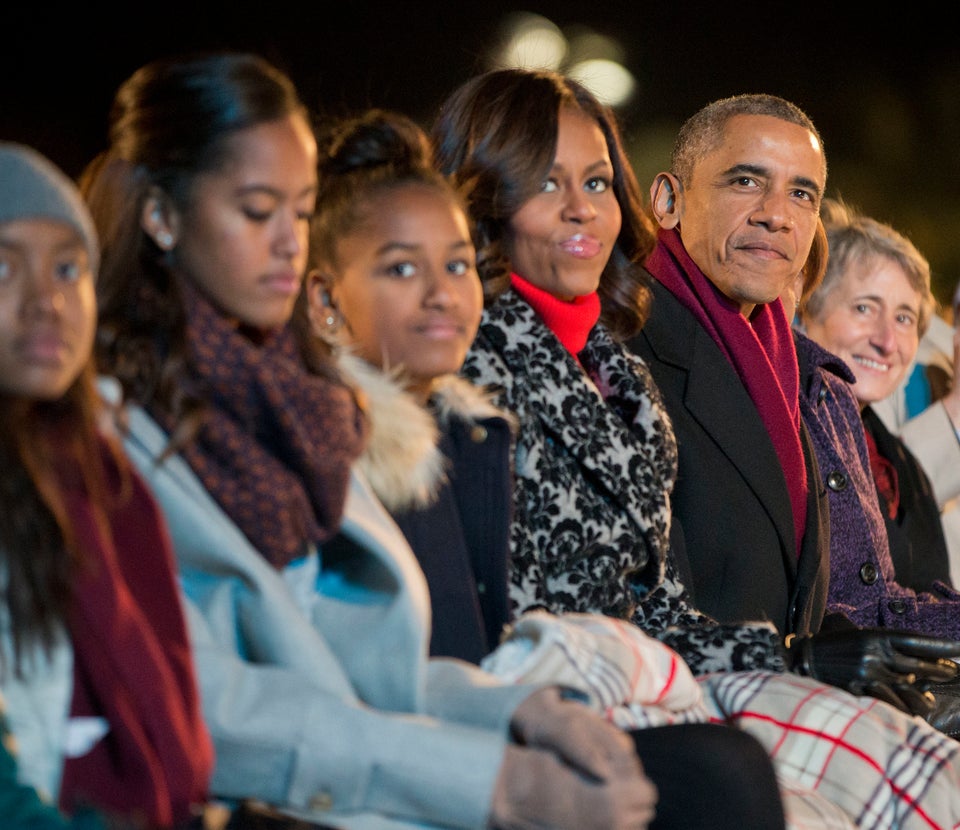 Sasha, Malia, Michelle & Barack Obama
Popular in the Community