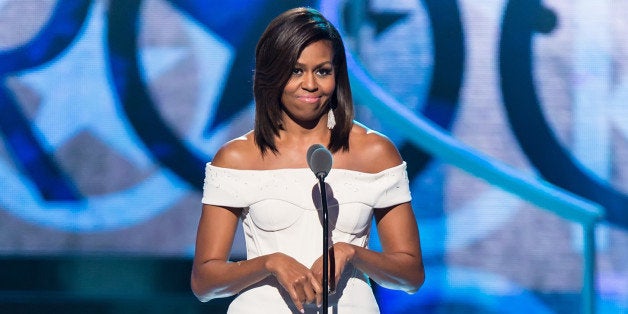 It's no secret that Michelle Obama is a style icon. Whether she's revisiting a look or debuting something brand new, she always looks great. Upon further examination, it's clear the first lady can provide pointers on what's in for each season, too.
Obama pulls off some of spring's biggest trends (off-the-shoulder dresses and wide-leg pants, to name a few) with ease, and while it's true not everyone has a closet as expansive as hers, her sartorial choices can be easily replicated with any budget.
Here are 13 trends to copy from Michelle Obama this spring.
Layered Necklaces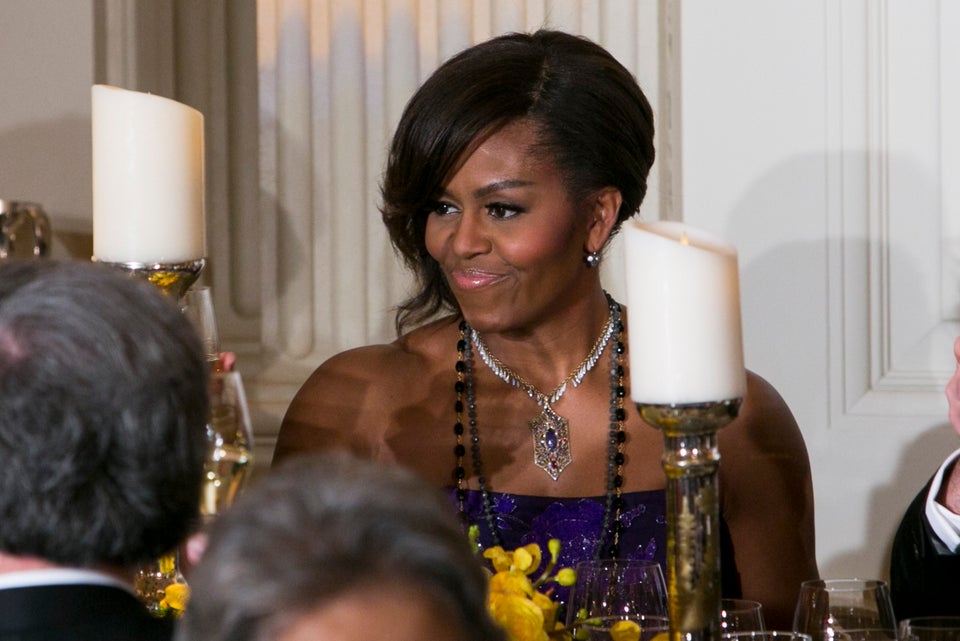 Halter Necklines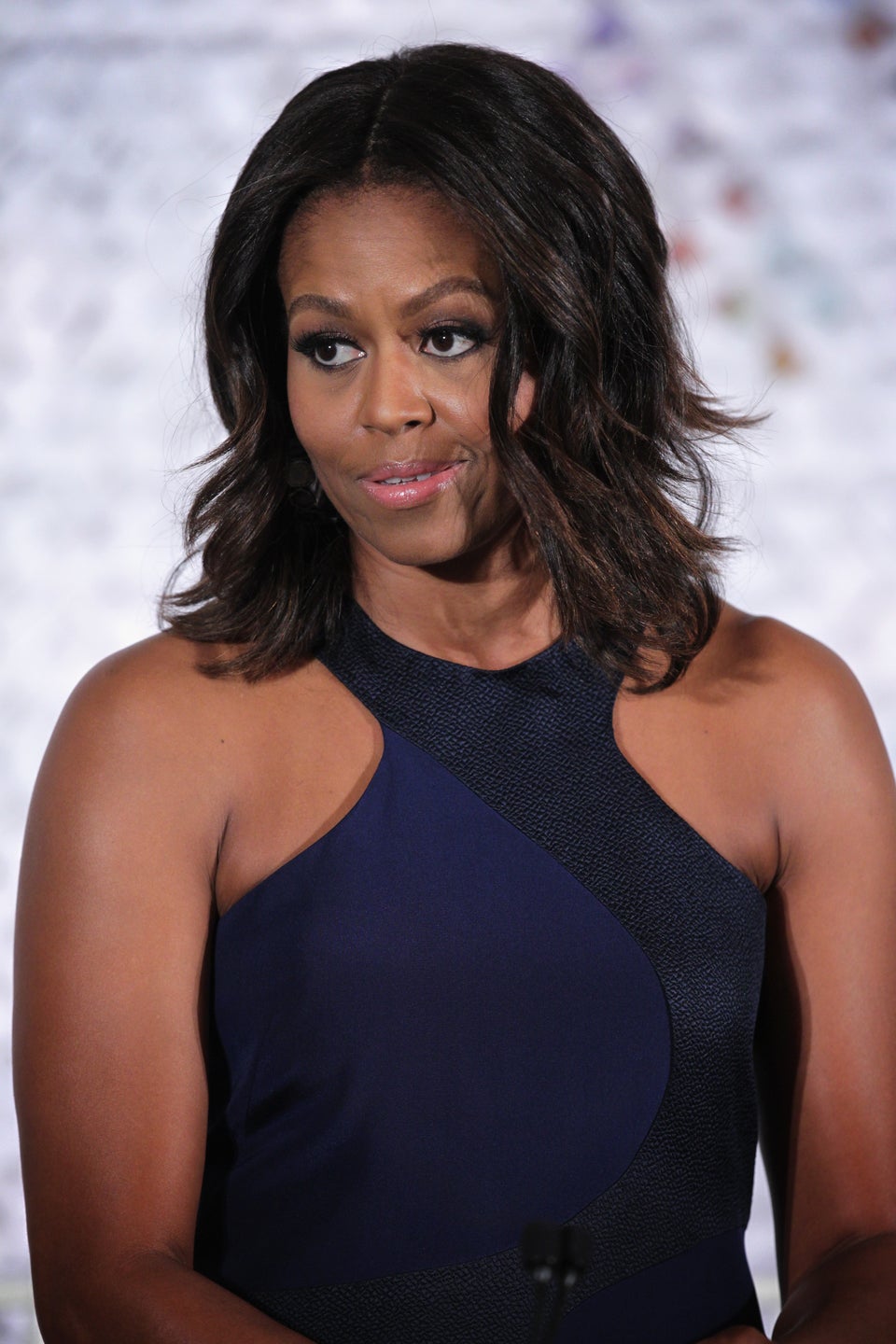 Striped Shirts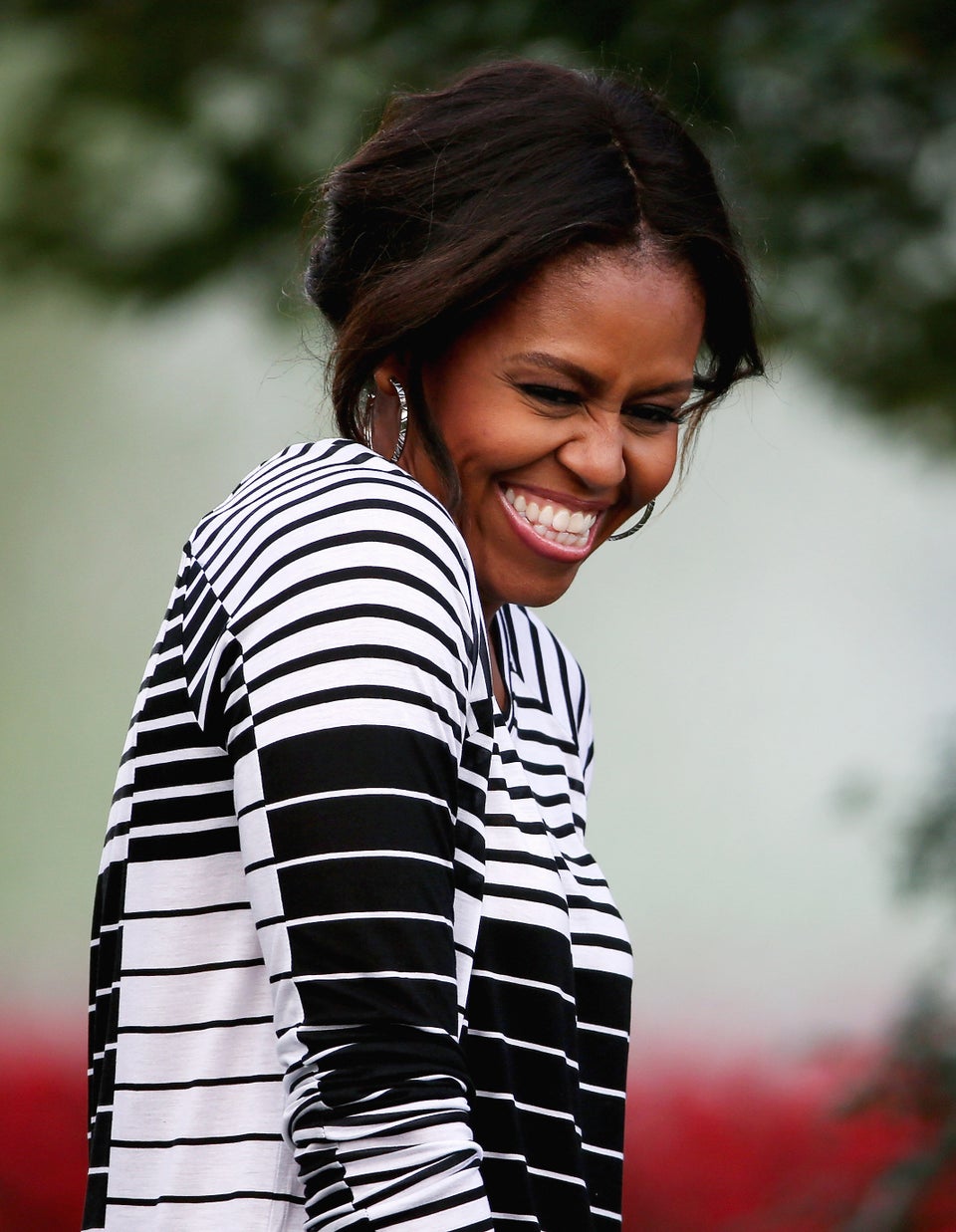 Kitten Heels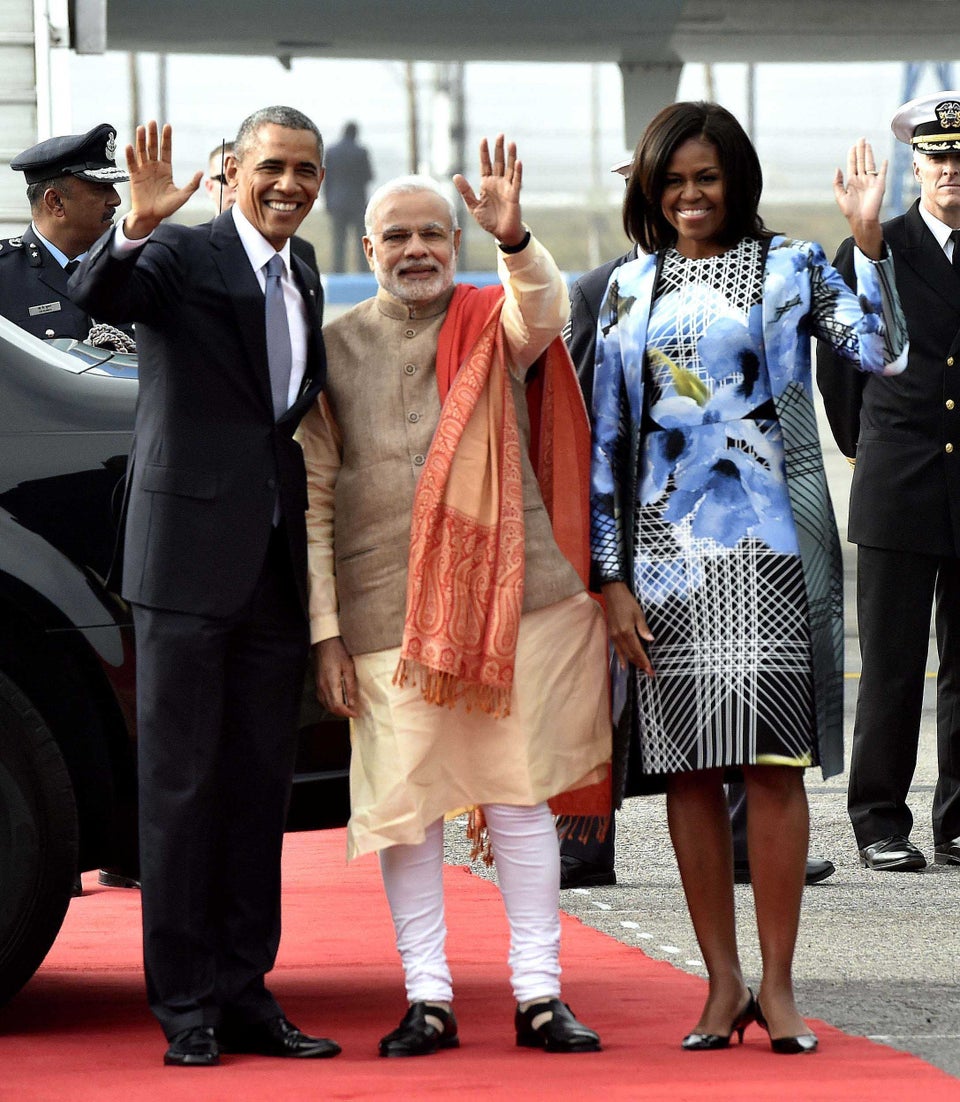 Wide-Leg Trousers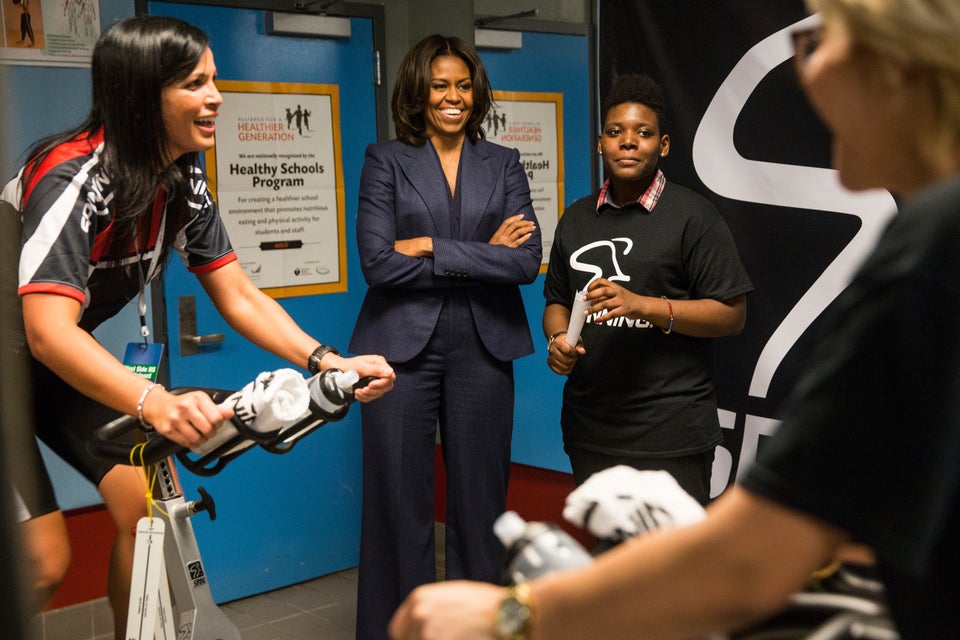 Asymmetrical Skirts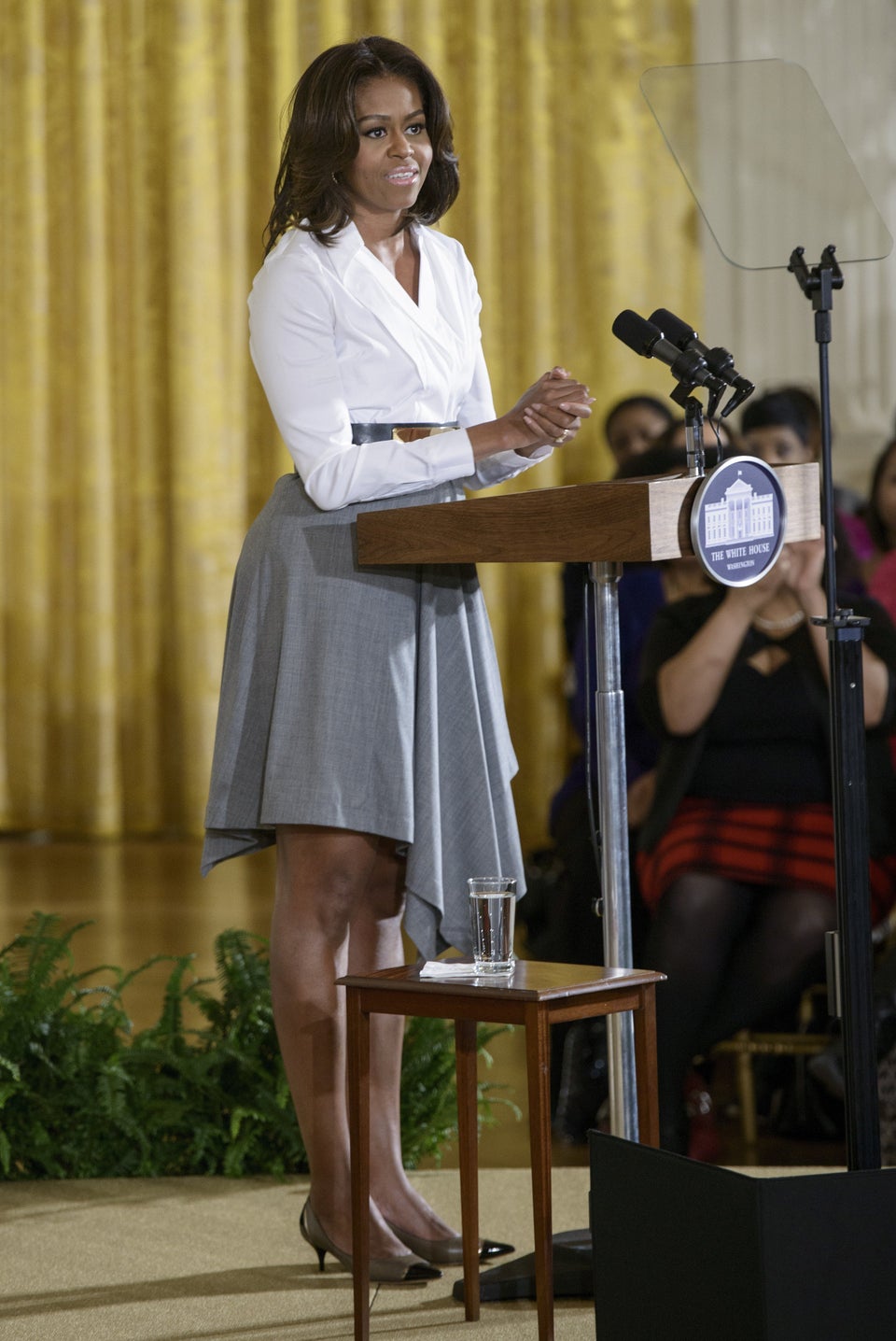 Chartreuse Prints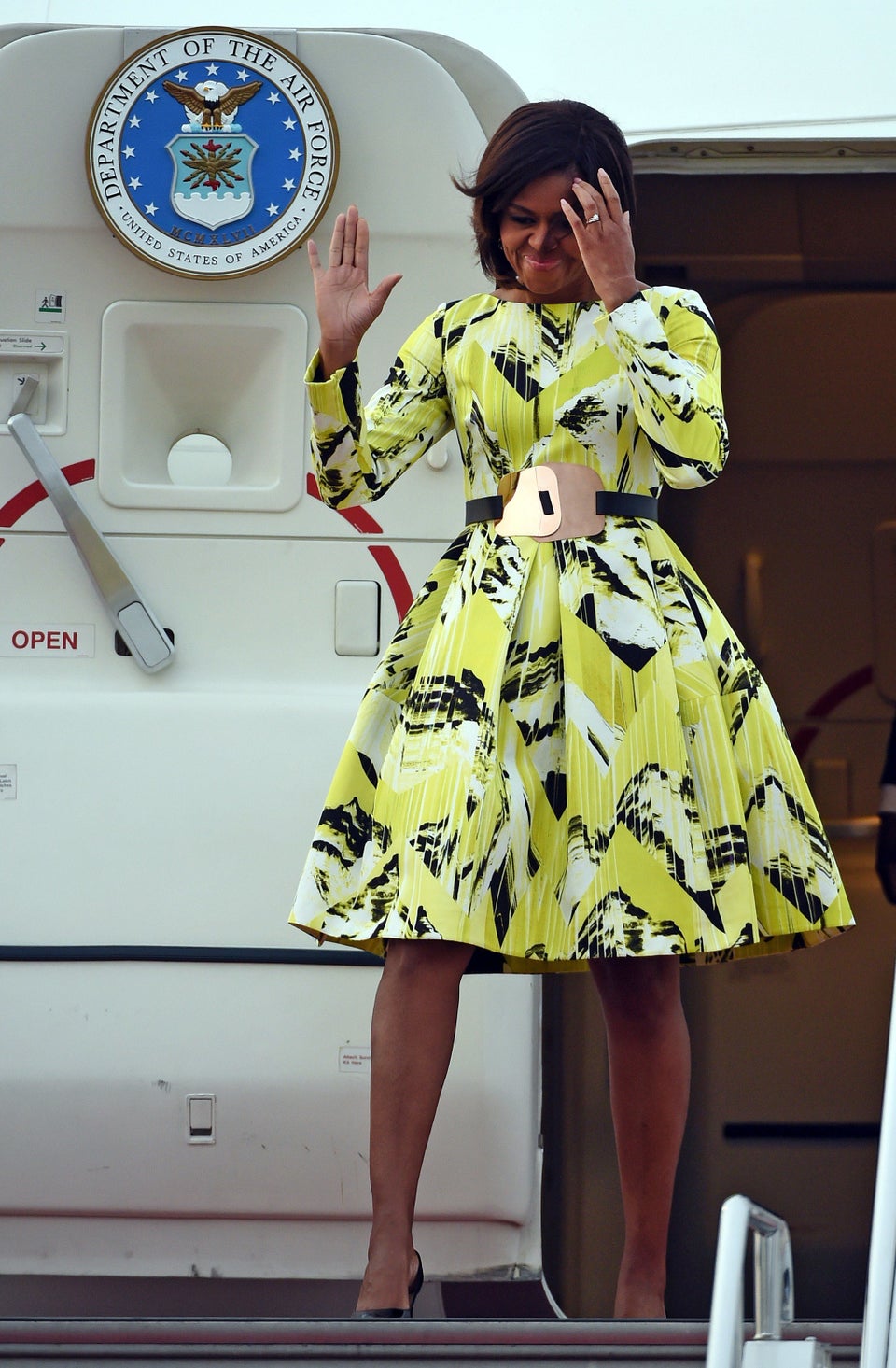 Off-The-Shoulder Dresses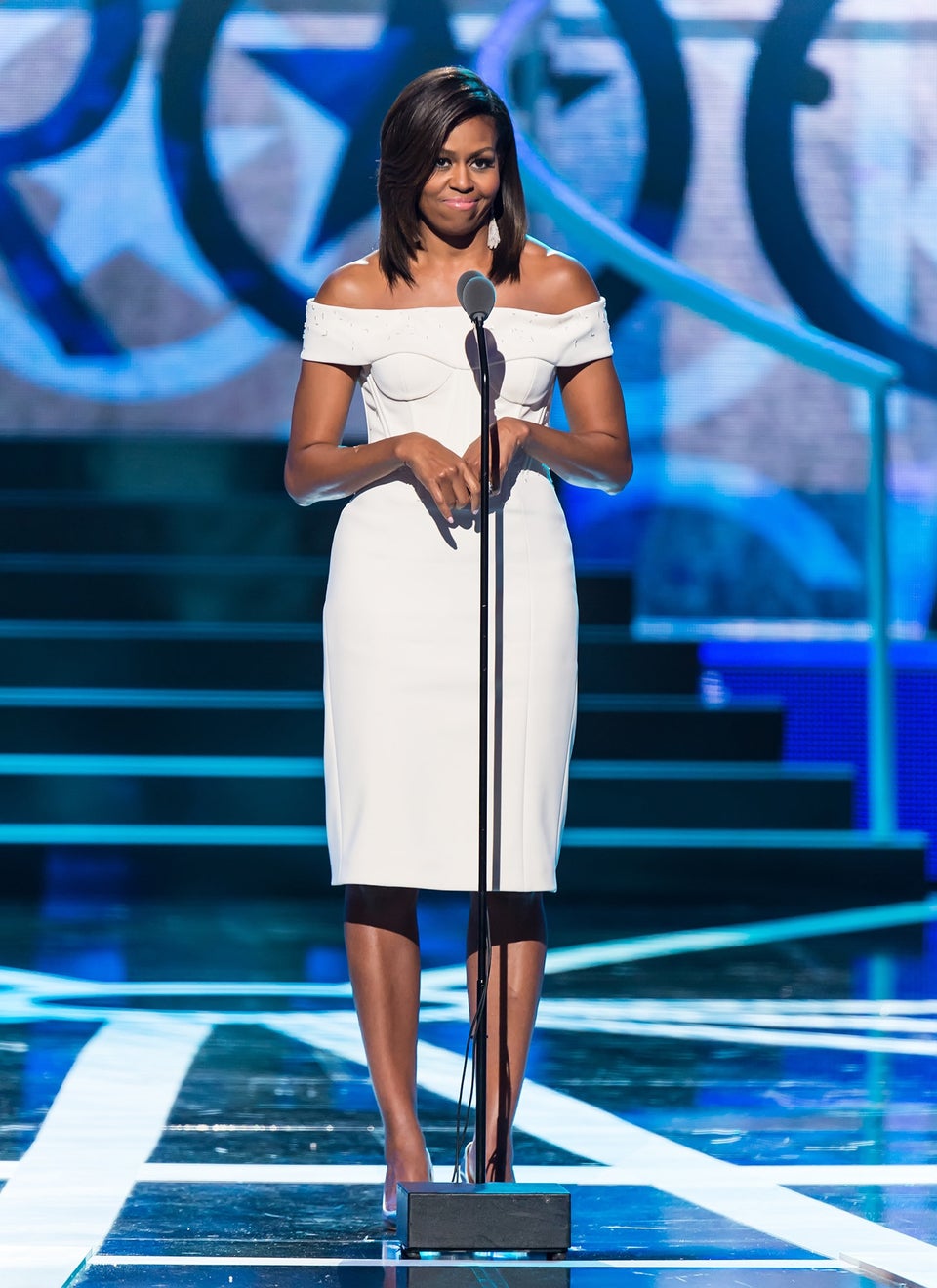 Lightweight Plaid Shirts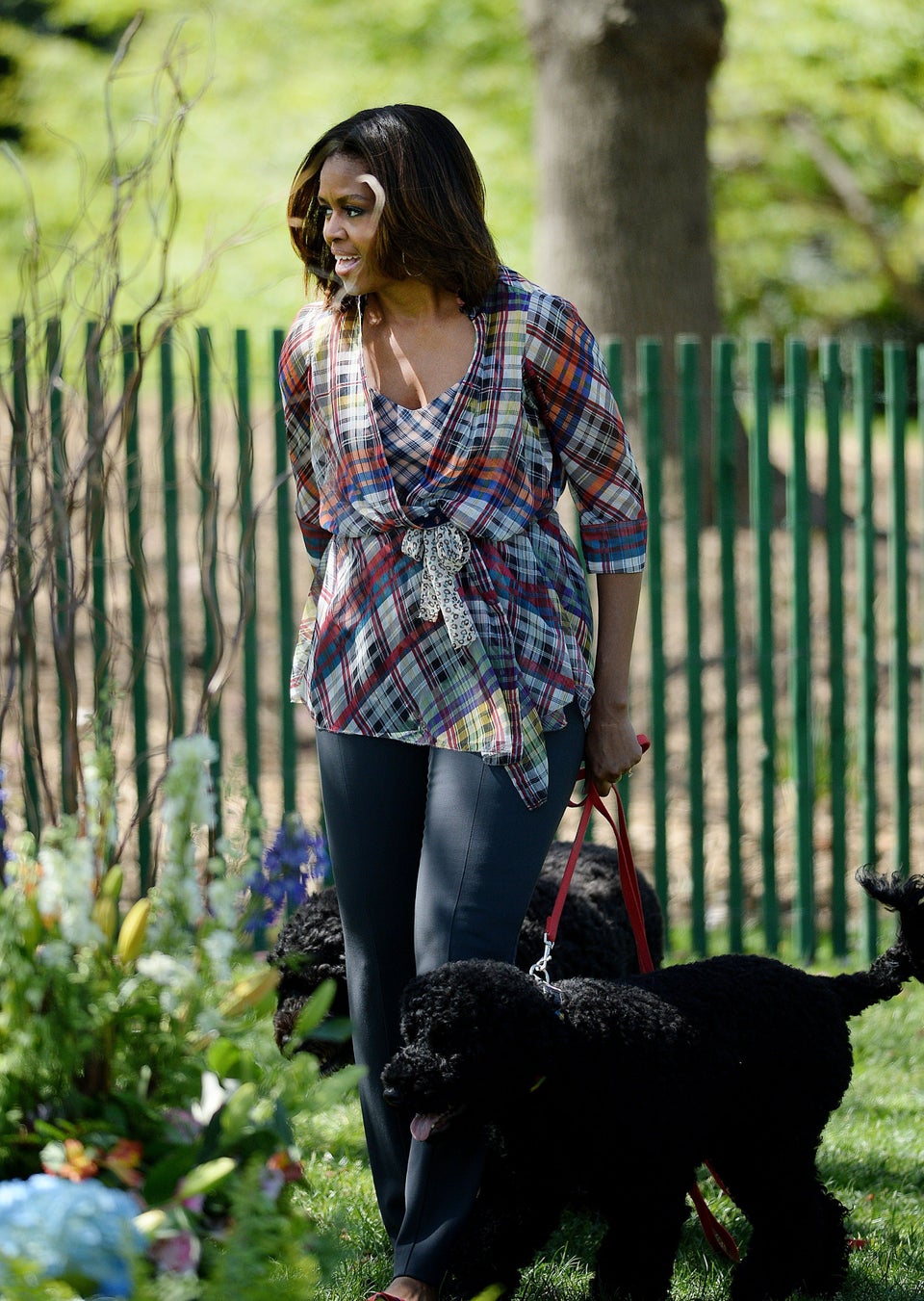 Cobalt Blue Anything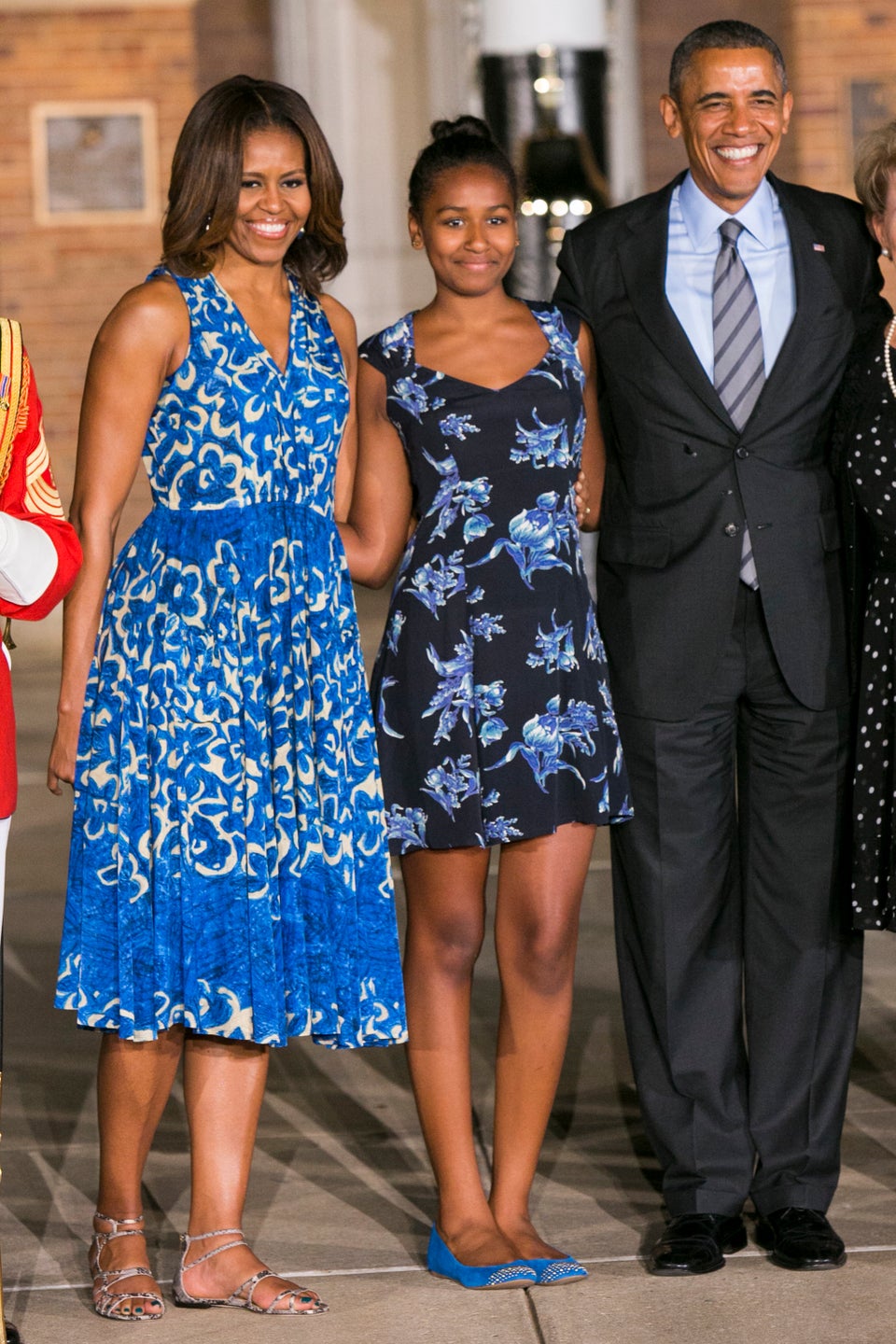 Jumpsuits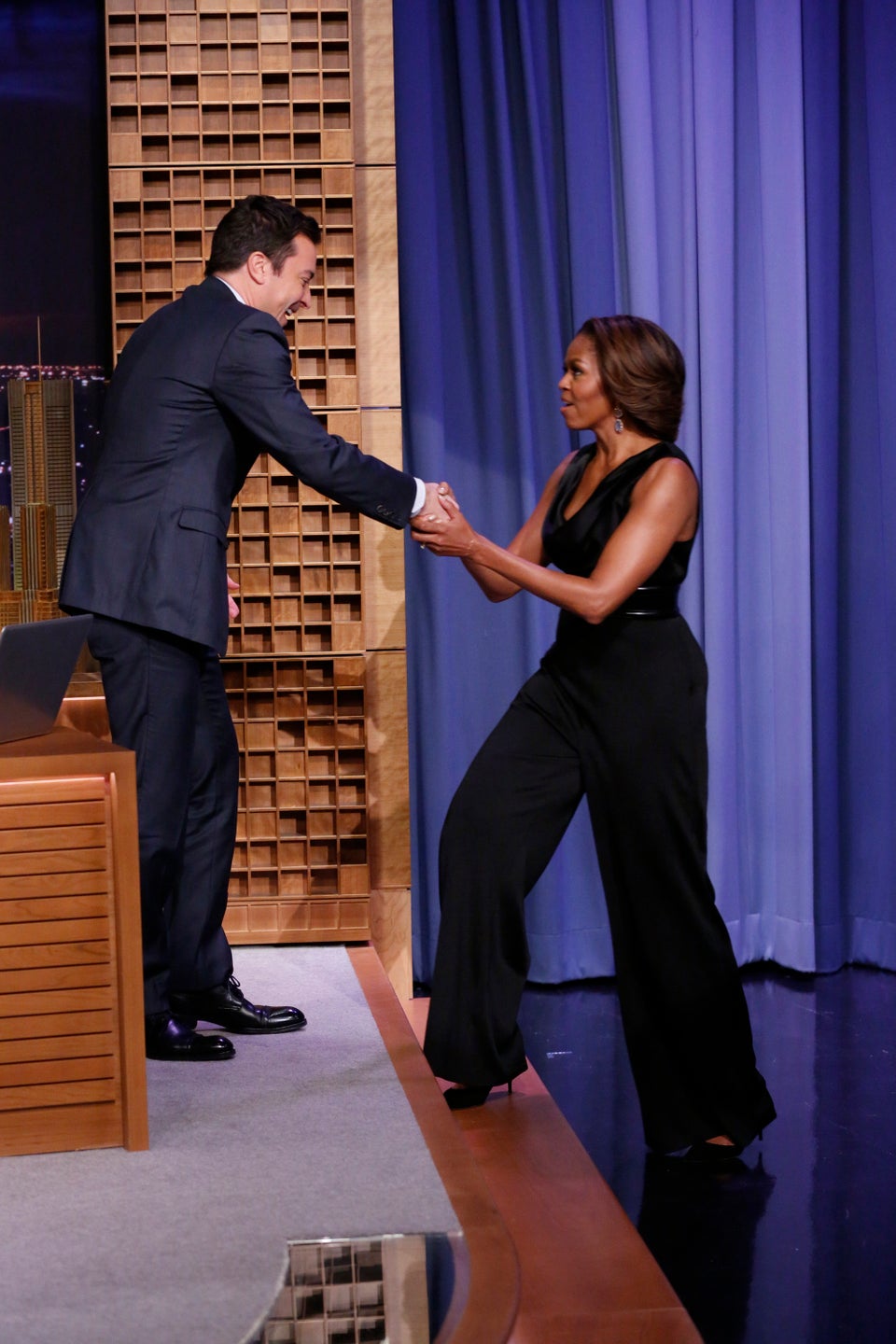 Wrap Dresses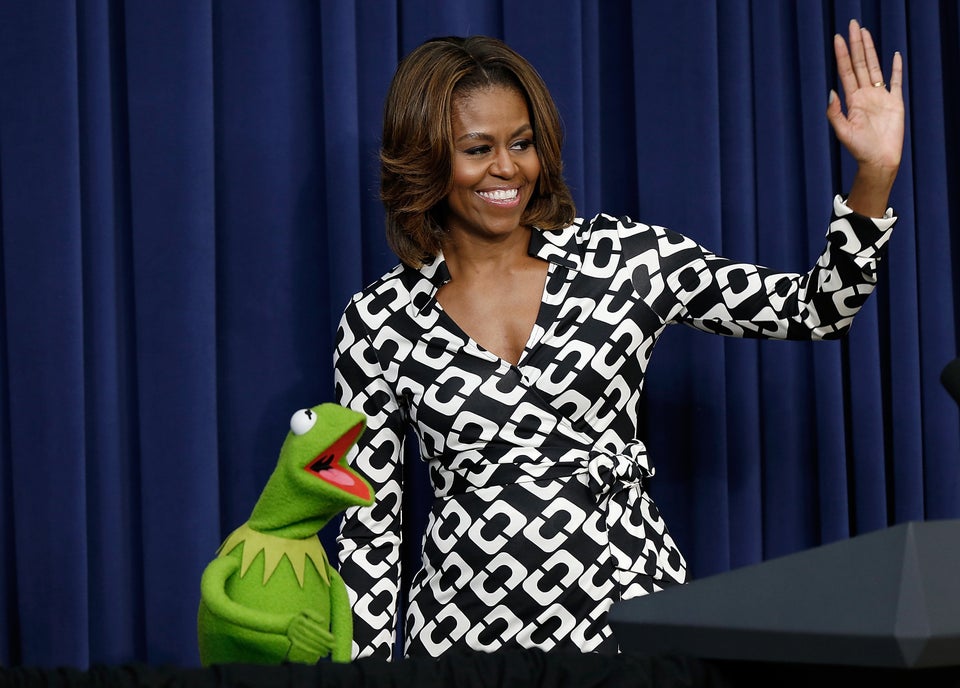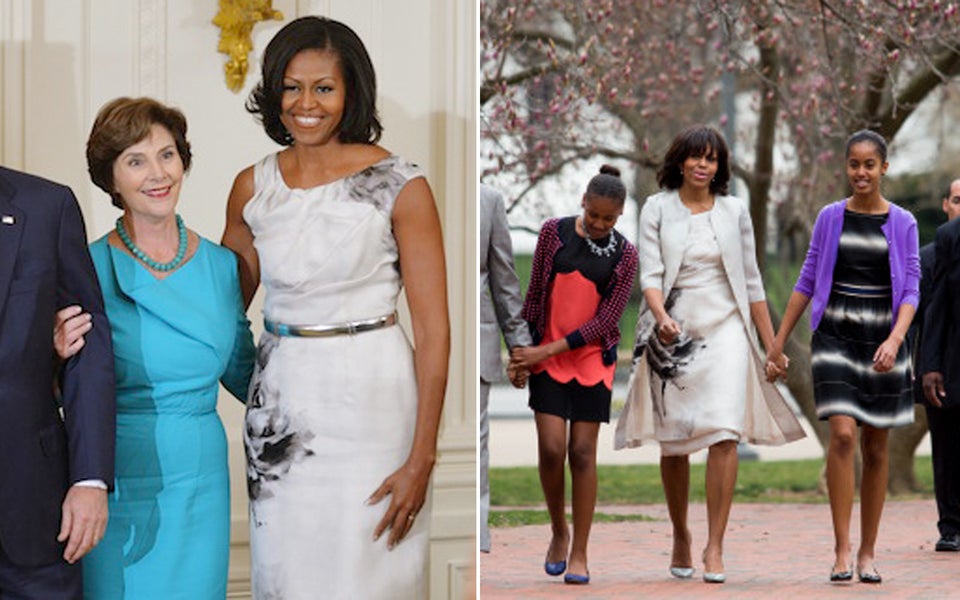 Michelle Obama Outfit Repeats