Two of our favorite subjects -- FLOTUS and Target -- collided today, when Michelle Obama headed to the cheap-chic chain's Alexandria, Va. outpost for some retail therapy.
The first lady wore a floral shirt and lemon-hued tank, putting a sporty spin on the casual-cool ensemble with a Nike baseball cap. Judging by the two shopping bags she's toting, it looks as if she had a successful visit.
Here, take a closer look at her Target trip.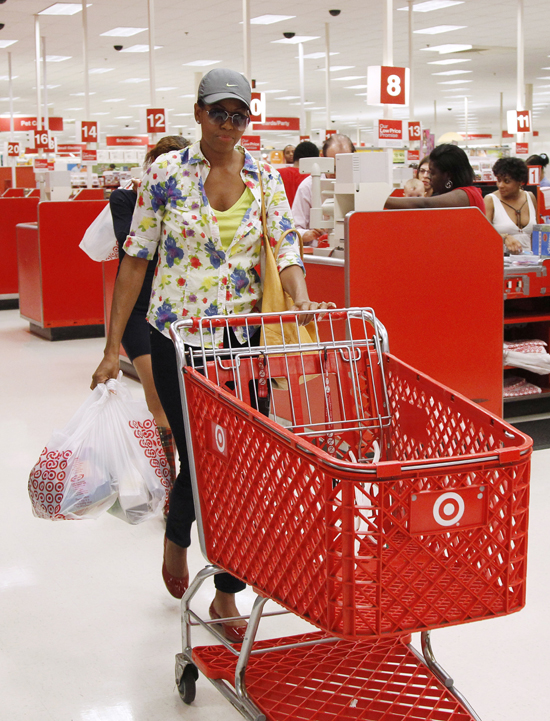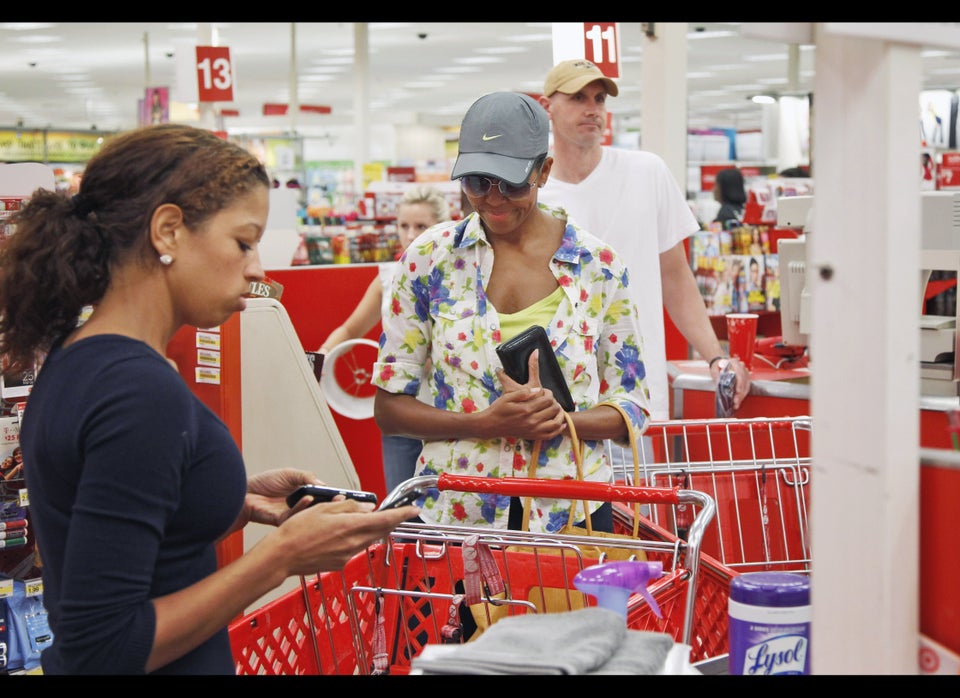 Related